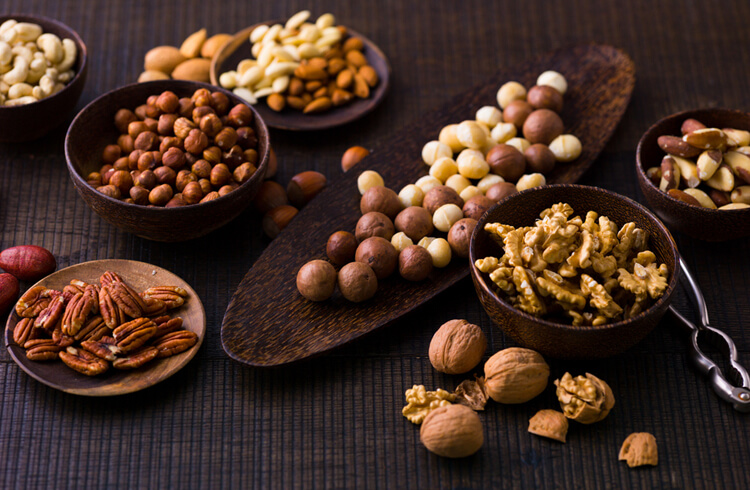 Adnoor has prepared an amazing collection of your favourite Nuts and Seeds to satisfy all the cravings of its customers in Canada. Not just in Toronto, but Adnoor is now shipping all of its products all over the country and that too free of any shipping charges. Adnoor is where pure and authentic flavour meets all healthy ingredients that you crave. The wide range of nuts & seeds that we provide in Toronto and throughout Canada on our online stores includes Roasted Peanuts, Pistachio Kernels, Almonds, Cashewnuts, Walnuts, and Pumpkin Seeds.
Roasted Pistachios 
Pistachios are a favourite among nuts and once you get your hands on Roasted Pistachios, they will instantly become your favourite. To bring out the natural taste, all of our pistachios are expertly roasted with just the proper amount of salt and oil. It is now time for you to taste roasted pistachios, an age-old delicacy that we have mastered to create the greatest product.
Pistachio Kernels 
Known for their longevity, Pistachio Kernels have been a popular choice of nut-lovers and people have been consuming them for over three thousand years now. The greatest and most high-quality Pistachio Kernels are offered by Adnoor. They are normally hand-selected and picked before they are fully ripe. The goal of this process is to preserve the kernels' original colour and the greatest level of quality. Due to their distinctive qualities and great demand, these particular nuts are typically highly prized and exchanged at a premium.
Almonds
A well-liked tree nut with a range of uses, almonds are also healthful and nutritious. Almonds are a nutrient-rich on-the-go food since they are high in protein, fibre, vitamin E, calcium, and iron. They may also be combined with other dried fruits and nuts to create a more interesting snack. Almonds are also a popular choice for people to garnish their desserts and to include in their baked products and smoothies.
Cashewnuts
The fruit has a diameter of 6 to 12 centimetres and has the biggest seeds in the world, Anacardium (cashews). A healthy snack option for a rapid energy boost is raw cashews. You should consider including roasted cashews in your preferred recipe not just for taste but also for the vital benefits it holds. Processed cashews may be used to make cheeses like yogurt-cashew ricotta and sauces like pesto.
Pumpkin Seeds
Choosing the best pumpkin seeds is difficult. Some of the greatest seeds on the market have been hand-selected and examined by our pumpkin seed experts before being made accessible to you. Small, simple-to-absorb nutrients found in pumpkin seeds support your heart, bones, and many other biological systems. With only a few, you can increase the protein, omega fatty acids, and other health advantages in your diet.
Walnuts
Walnuts are a nutritious, high-fat snack that can help provide your body with the energy it requires. Walnuts are renowned for enhancing brain function in addition to being a fantastic source of antioxidants, Vitamin E, and Omega-3 fats. Walnuts are a more nutrient-dense snack than chips, crackers, and other simple carbohydrate meals people often have because they include good fats, protein, and fibre. We provide more than simply walnuts. Adnoor promotes the notion that anything is enhanced with walnuts. These hand-selected, dried nuts are naturally tasty and great for cooking, too.
Coming with all these benefits and satisfying your cravings, Adnoor is offering all these delicious nuts & seeds in Toronto and throughout Canada. Visit our website and order your favourite nuts now.