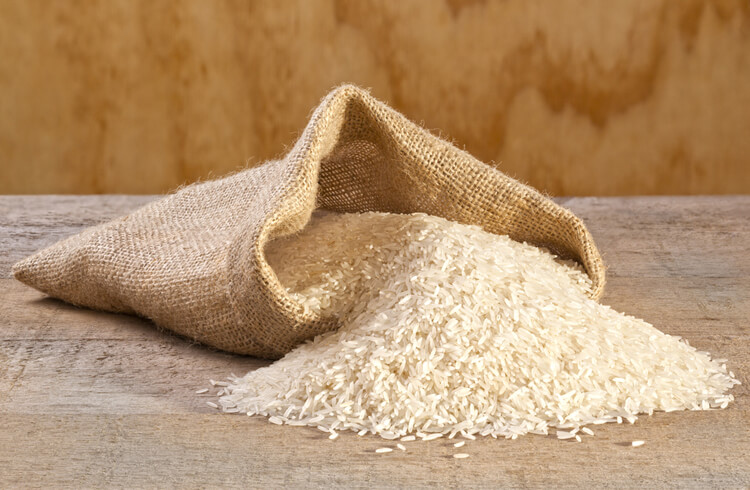 Adnoor brings to you a wide range of rice that are not just delicious and 100% authentic but provides its customers with proper nutrition and several health benefits. Our customer's health and satisfaction are our top-most priorities. After consultation with several top nutritionists, we came up with the best any brand can offer.
Adnoor offers its customers a wide range of rice in Toronto that consists of Long-Grain Basmati Rice, Premium Long Grain Sella Rice, Steam Basmati Rice, and Brown Super Kernal Basmati Rice. These are some of the most demanded rices in Toronto and were not easily available before. However, the good news for all our customers is that Adnoor is here with all the rice that you have ever desired!
Here is a list of the flavourful and healthiest rice options that Adnoor is now bringing for you in Toronto.
Long Grain Basmati Rice 
Long Grain Basmati Rice is a form of steam basmati rice that has more fiber than standard basmati rice, making it healthier. It shares other varieties of Basmati rice's exquisite flavour and texture. The high fiber content in this brand-name food helps to maintain a healthy gut and prevents fat from being absorbed, which lowers calorie consumption. High levels of fiber also make you feel fuller for longer periods, which can help you resist overindulging.
Premium Long Grain Sella Rice
Due to the health advantages of basmati rice, it has been a tradition passed down through many generations that you must continue. This Basmati rice type comes from the same breed as Steam Basmati rice, but it takes a little longer to steam it in the mill. Basmati rice with long grains may be recognized by its consistent white or creamy hue along the grain. The continual heating and steaming technique used in the mill results in a homogeneous hue. The rice can withstand the boiling and preparation stage for longer thanks to the extended steaming procedure.
Steam Basmati Rice 
Another kind of basmati rice known as steam basmati is produced during the milling process, which includes a brief steam preparation followed by solar drying. Using our Steam Basmati Rice is a quick and simple method to experience the flavour of authentic Indian food. For people who are gluten intolerant or have sensitive stomachs, it is also advantageous. To make cooking at home more convenient for you, we're delighted to provide you with the greatest goods and a friendly customer care experience.
Brown Super Kernal Basmati Rice 
It has been demonstrated that brown rice has a higher nutritious content and a lower glycaemic index. For people with diabetes, celiac disease, or other digestive issues, brown basmati rice may be a healthier option. In terms of fiber, phosphorus, zinc, and B vitamins, brown basmati rice is more abundant. This has a lower glycaemic index than white basmati rice and aids in lowering blood cholesterol levels. Consuming brown basmati rice is a positive step toward living a healthy lifestyle.
After going through the wide and mouth-watering choices we have at Adnoor of basmati rice, we are sure that you cannot wait to order from us. For our customer's convenience, Adnoor has also started free shipping throughout Canada. So, what are you waiting for? Hurry up, and make your orders right now!