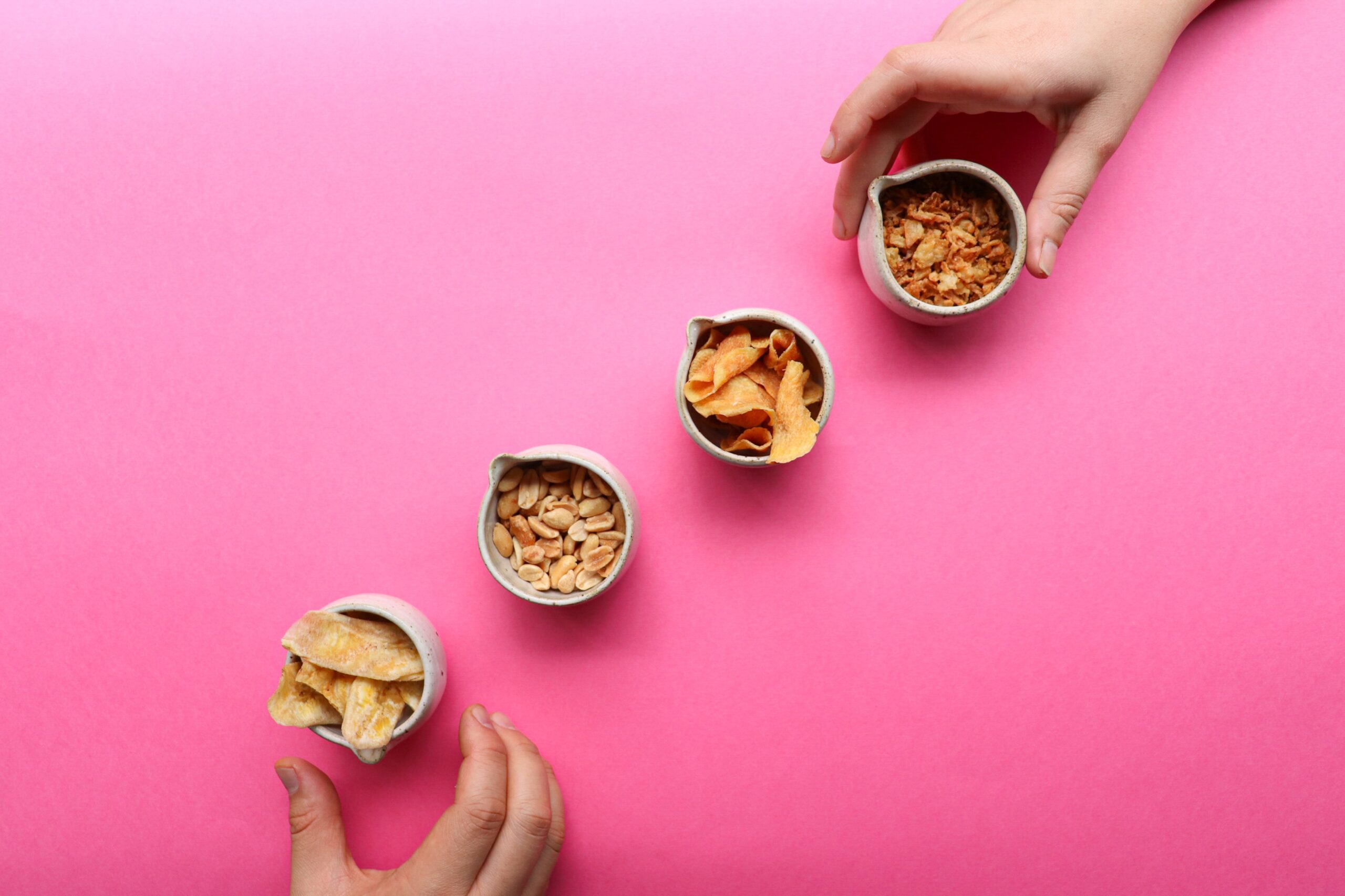 Nature's Jewels, Adnoor's Delectable Dried Fruit Treasures
Indulge in a world of exquisite flavors and natural decadence with "Nature's Jewels, Adnoor's Delectable Dried Fruit Treasures." In a culinary landscape where wholesome snacking meets gourmet delight, Adnoor proudly presents a collection that celebrates the essence of nature's bounty. Dried fruits, lovingly crafted and curated, are more than just a snack – they are jewels that encapsulate the essence of orchards, the warmth of the sun, and the artistry of time-honored techniques. Imagine sinking your teeth into a succulent piece of dried mango, each bite a burst of tropical sweetness that takes you on a journey to sun-drenched shores. Or savoring the delicate tang of dried cranberries, a perfect harmony of tartness and natural sugars that dance on your palate. These are not just dried fruits; they are Nature's Jewels, carefully selected and prepared to offer an unparalleled snacking experience.
Adnoor's commitment to quality
Adnoor's commitment to quality is evident in every piece. Each fruit is handpicked at the peak of ripeness, ensuring that only the finest flavors and nutrients make their way into your hands. Then, through a meticulous process that retains the fruits' natural goodness, vibrant colors, and essential nutrients, the fruits are transformed into treasures that are as visually stunning as they are delicious. Beyond the vibrant flavors, "Nature's Jewels" encapsulate a commitment to health and well-being. Packed with vitamins, minerals, and dietary fiber, these dried fruits offer a guilt-free indulgence that supports your active lifestyle. Whether enjoyed as a midday snack, a wholesome addition to your breakfast, or an elegant touch to your culinary creations, these treasures invite you to savor the very best that nature has to offer. As you embark on this journey of taste and texture, allow Adnoor's Delectable Dried Fruit Treasures to be your guide into a world of uncompromised quality, unparalleled flavors, and a celebration of the simple joys that nature provides. Let each bite transport you to orchards in full bloom, where the sun's embrace is captured in every piece. With Adnoor, delight in the elegance of simplicity, as each dried fruit becomes a jewel that elevates your palate and nourishes your body.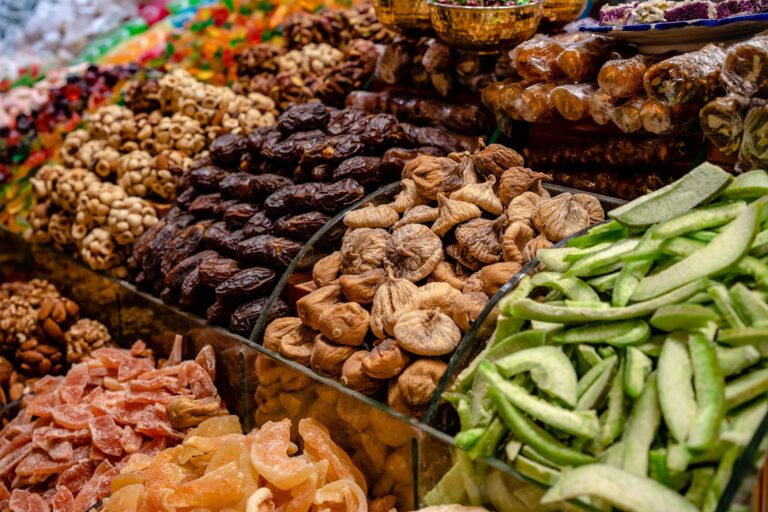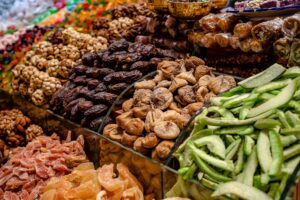 Nature's Jewels, A Celebration of Wholesome Indulgence
Nature's Jewels embodies a celebration of more than just dried fruits; it's an invitation to embrace the extraordinary in every bite. Adnoor's dedication to sourcing the finest fruits at their peak ensures that each morsel is a vibrant burst of flavor and nutrition. As you savor these dried fruits, you're not just indulging in wholesome snacking; you're experiencing the brilliance of nature's offerings, transformed into exquisite jewels that elevate your palate and nourish your well-being.
Adnoor's Expertise in Dried Fruits
Adnoor's journey into the world of dried fruits is one that intertwines tradition with innovation, resulting in an expertise that is unparalleled in the realm of culinary delights. With a profound respect for nature's bounty, Adnoor's commitment to quality begins at the source – the orchards and fields where each fruit is carefully cultivated. Guided by a deep understanding of optimal harvesting times, Adnoor ensures that only the ripest and most flavorful fruits are chosen, setting the stage for a transformative journey from orchard to palate. The art of crafting dried fruits is a delicate balance between preserving nature's gifts and enhancing their inherent flavors. Adnoor has mastered this intricate process, employing methods that gently remove moisture while safeguarding the fruits' natural nutrients and vibrant colors. With a blend of time-honored techniques and cutting-edge technology, each step is a testament to the meticulous attention paid to detail.
Experimenting with combinations of flavors
However, it is not merely technical precision that sets Adnoor apart it is their unwavering passion for innovation that truly elevates their creations. Experimenting with combinations of flavors and textures, Adnoor introduces a creative flair that transforms dried fruits into culinary treasures. From infusing berries with subtle hints of exotic spices to marrying the sweetness of dried mango with the zing of citrus, each creation is a symphony of taste that leaves an indelible mark on the palate. Adnoor's expertise extends beyond the realm of taste – it's an understanding of how these dried fruits fit seamlessly into a modern lifestyle. Whether enjoyed as a quick and wholesome snack on the go or incorporated into elaborate dishes that impress, these dried fruits are versatile in their appeal. With an emphasis on health and well-being, Adnoor offers an alternative to sugary indulgences, providing guilt-free pleasure without compromising on taste. In "Crafting Culinary Treasures," Adnoor beckons connoisseurs and health-conscious individuals alike to experience the culmination of a passion for excellence. Their dedication to preserving the essence of each fruit while infusing it with innovation results in dried fruits that transcend the ordinary. These are not just snacks; they are the embodiment of Adnoor's dedication, transforming nature's harvest into gems that grace the palate, nourish the body, and exemplify culinary artistry.
Unveiling the Essence of Each Bite
A Symphony of Flavor and Wellness harmoniously blends the richness of taste with the nourishment of well-being. With every bite, Adnoor unveils the essence of dried fruits as more than a mere snack, but as a symphony of nature's finest. The balance of flavors dances on the palate while the inherent nutritional value of each fruit contributes to a wellness experience that resonates long after the last note. www.adnoor.ca