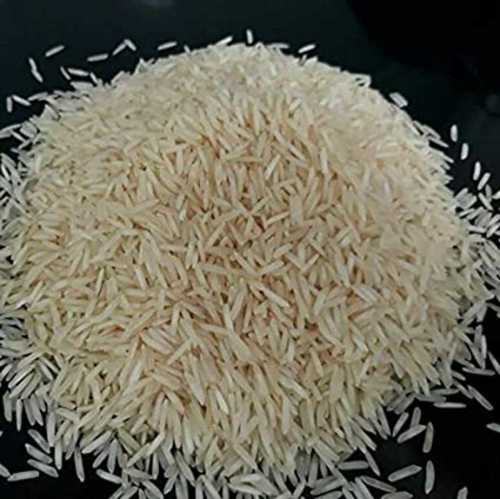 What Is It?
Cultivated in Asia, rice is now consumed worldwide, where it is the staple diet for about half of the population.
Rice is a cereal of Asian origin that grows in all humid and sunny regions. The rice plant is grass that usually grows in water and produces a panicle containing 100 to 200 grains of rice. The rice is sown and then transplanted when it reaches the right height (20 to 30 cm). The rice field is then flooded. Once flowering is over, it is dried and harvested.
Brown rice is whole rice stripped of its fibrous outer shell and retains the germ (embryo) and bran, making it more nutritious than white rice.
The white rice is husked and polished. It has lost much of its nutrients and contains much less niacin, thiamin, magnesium, zinc, iron and fibre than brown rice.
What Does It Contain?
Rice is, above all, a provider of complex carbohydrates and vitamins of group B. It also contains proteins, minerals and fibres. However, the more the rice is husked, refined, treated, polished, and bleached, the less fibre it contains. Cooking also changes the nutritional value of rice. Cooking in water, called "Creole" or "Indian," causes it to absorb about three times its weight in water while cooking called "pilaf" provides lipids since the rice is browned in a fatty substance before adding water to it.
What Are Its Benefits?
Cooked brown rice contains approximately 24% starch, 2.5% proteins, 0.8% fat (in a germ), and 1.4% fibre. It also contains group B vitamins and mineral elements (phosphorus, potassium, magnesium, calcium, zinc, iron) in the peripheral part of the grain. Carbohydrates provide the energy the body needs on a daily basis. But today, the consumption of carbohydrates is insufficient because it represents only about 39% of energy intake against the 55% recommended by nutritionists. Eating rice makes up for the lack of carbohydrates in our diet. Indeed rich in complex carbohydrates, 100g of white rice covers, on average, between 15 and 20% of the recommended daily intake of carbohydrates. At last, the richness in complex carbohydrates of rice promotes the feeling of satiety (no feeling of hunger between two meals) and therefore limits the need to snack. As it is low in lipids, it is to be preferred in a balanced diet.
Heavy brown rice consumers (2 servings or more per week) saw their risk decrease by 11 % 1. Thus, replacing 50 g of white rice per day with an equivalent quantity of brown rice would suffice to reduce their risk by 16%. Risk of developing type 2 diabetes.
How Much To Consume?
Rice is a starch, and it, therefore, provides complex carbohydrates that provide energy throughout the day. Consuming rice is, therefore, a good way to avoid weight gain since it allows you to hold between meals and thus avoid snacking at any time of the day. The National Nutrition and Health Program recommends consuming starchy foods at each meal as an accompaniment to meat or fish combined with vegetables. A balanced plate is half vegetables, a quarter starchy foods like rice and a quarter fish/meat/egg.
Visit the ADNOOR website to get the best quality basmati rice, nuts, seeds, and dried fruits. We have been the importers, exporters, wholesalers, distributors, and co-packers of various nuts and grains in Canada for the last 25 years.