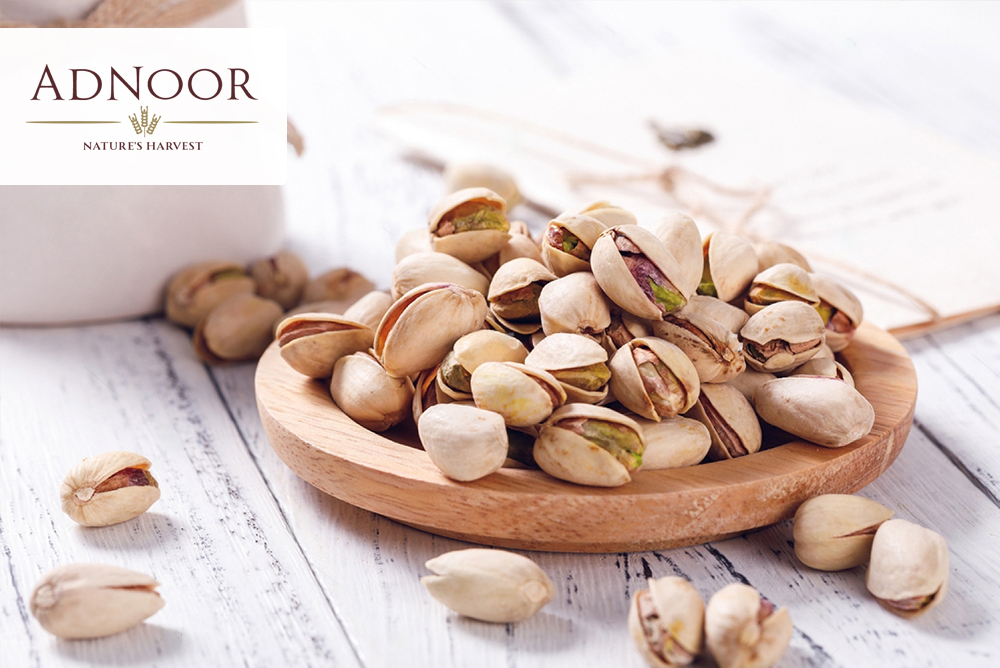 The pistachio, or Pistacia in Latin, is a beautiful evergreen or deciduous shrub known for the fruits it gives: pistachios, these dried fruits that we bite into as an aperitif! If only one species gives pistachios, the true pistachio tree (pistacia vera), the others turn out to be very ornamental. Suppose pistachios are difficult to obtain in our climates. In that case, the pretty foliage and the decorative fruiting of the pistachio tree deserve all our attention, like the lentisk pistachio tree, which produces many small edible as well as decorative fruits. Particularly suited to Mediterranean and oceanic climates, the pistachio tree is not difficult to grow when the conditions are right. Although hardy, it will settle preferably in the coastal gardens spared by the strong frosts, in light soil, filtering, rather calcareous. This shrub is very well adapted to drought and summer heat. It requires little maintenance and tolerates light pruning well, allowing it to remain bushy and be installed in a hedge. Discover this tree that is both fruit and ornamental! Pistacia lentiscus grow wildly in the Mediterranean.
Description and Botany
Pistacia, also called pistachio, is a shrub of the Anacardiaceae family, like cashew nuts and mango trees. It is sometimes considered to belong to a family in its own right, that of the Pistaciaceae. It is a shrub that finds its origins in temperate to tropical regions of the globe, mainly in Asia and around the Mediterranean basin, as far as Israel. The genus Pistacia has about fifteen deciduous or evergreen species. Among them, we distinguish the species of ornamental pistachio trees, fruit pistachio trees such as Pistacia vera, and the true pistachio tree, which is the only one to provide the famous pistachios. The latter only grows properly in regions with long, hot summers. The pistachio tree should not be confused with Staphylea pinnata, also called false pistachio, because of its edible pistachio-like seeds. It takes work between real and false pistachios to find your way around!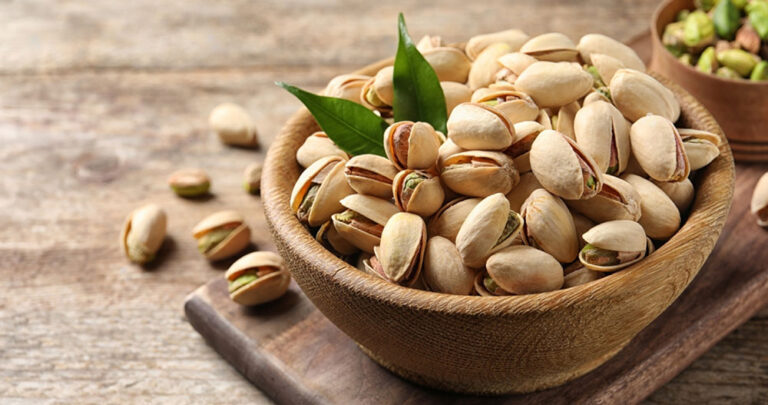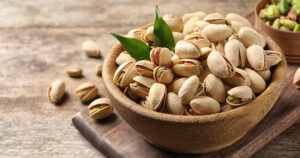 Ornamental Species of Pistachio Trees
Alongside the fruit pistachio tree, there are also ornamental species of pistachio trees:
The Pistacia terebinthus, the pistachio terebinth, which is a deciduous species, is one of the hardest. Its bark lets a resin flow (which gave its name to turpentine). This species also produces numerous clusters of small, edible, but not very tasty red fruits.
Pistacia chinensis is the hardiest pistachio tree (-20°C). Its deciduous foliage turns red before dropping in the fall.
The  Pistacia lentiscus, pistachio mastic tree, or mastic tree, is a small tree that is very local. It is spontaneous in our Corsican maquis, around the Mediterranean, and as far as Charente-Maritime. It also produces an aromatic resin with many properties and small edible fruits.
Pistachio Tree Characteristics
The pistachio tree forms a small tree with a bushy and rounded habit measuring between 2 and 10 m in height, depending on the species. Its growth is relatively slow. Pistachio trees are very long-lived and can live for over 100 years.
It is a fairly polymorphous tree or shrub, generally wider than tall, and when planted in windy areas, it can adopt a more creeping habit. Its elegant foliage is very branched. The foliage is deciduous or evergreen, depending on the species. It is composed of alternate and petiolate leaves, odd-pinnate in shape, divided into 4 to 14 small oval or elliptical-lanceolate, shiny, and leathery leaflets. They can measure up to 20cm long. Their colour is pure green, sometimes taking on reddish to purplish tints under the effect of the cold. They have prominent veins. The evergreen leaves of Pistacia lentiscus evoke those of laurel Tin or Viburnum.
Pistacia lentiscus and Pistacia terebinthus
Pistacia lentiscus and Pistacia terebinthus exhale a powerful balsamic odour coming from the amber resin, which escapes from their grey-orange bark. They exude a resin that hardens on contact with air called mastic in one (the famous lenstic resin) and turpentine in the other. The most sought-after mastic is that which comes from lentisks originating from the Greek island of Chios. It has antiseptic properties and is also used in the manufacture of dental amalgams, confectionery, alcoholic beverages, pharmacology, and perfumery.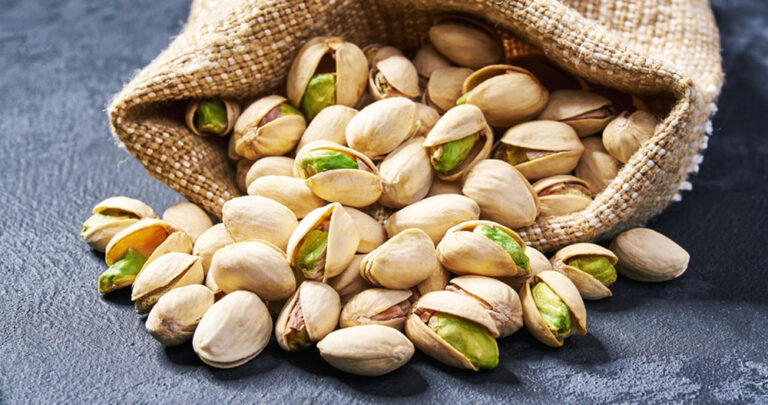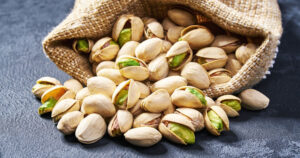 Lentisk pistachio tree on the island of Chios in Greece, where the mastic that flows from the trunks is harvested.
Pistachio Tree Flowering
Flowering takes place from March to May. It appears in the form of panicles of rather insignificant greenish-yellow flowers. The pistachio tree is a dioecious tree; that is to say, there are male feet and female feet, and it is necessary to have one foot of each sex to obtain fruit (1 male for five females).
Pistachio Tree Fruiting
Fruiting varies from species to species, and pollination from male trees to female trees is difficult in our climates. When the tree bears fruit, this flowering is followed by many small edible fruits. Fruiting of the real pistachio tree only occurs in hot regions and only after seven years of cultivation. In the real pistachio tree, the fruit is a drupe comprising a shell that contains an edible almond whose skin is purple and the flesh green: the pistachio is then dried to be consumed as a dried fruit, as an aperitif, but also in pastries and confectionery. Pistacia lentiscus and terebinths also give small edible drupes. They are grouped in clusters of small pea-sized fruits, first red, then black when ripe. They contain a small almond-shaped seed with a sour and refreshing flavour. They can be eaten raw or candied like capers.
The hardwood of the pistachio tree is used in marquetry, cabinetmaking, and carpentry.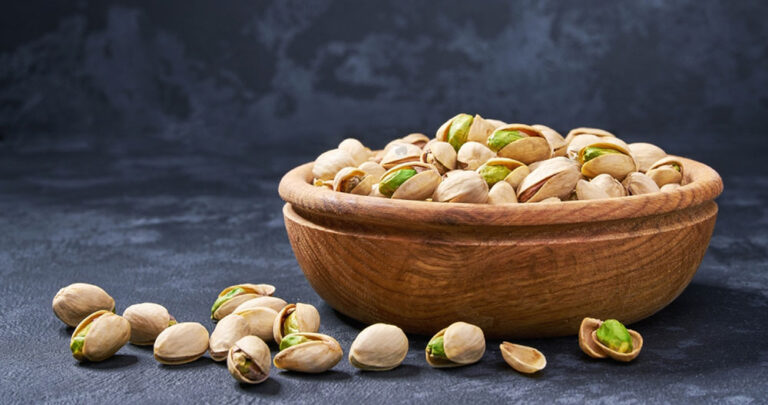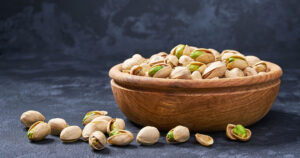 To get the best quality roasted pistachios, pistachio kernels, dried figs, Raisins, basmati rice, nuts, seeds, and dried fruits, visit the ADNOOR website. We have been the importers, exporters, wholesalers, distributors, and co-packers of various nuts and grains in Canada for the last 25 years. We are the best rice suppliers in Montreal. We continuously strive to provide our customers with the best quality products at a reasonable price. For more details, visit our website.