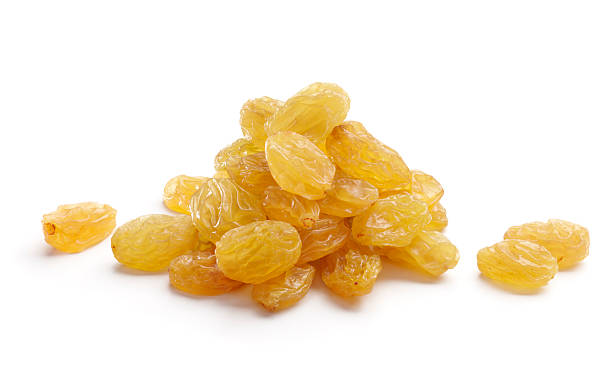 The history of grapes is very old. The first traces of this fruit, found in Armenia, date back to more than 6000 years BC. It was used in the funeral ceremonies of the pharaohs because it was a sign of life and rebirth. We do not really know when we started to dry grapes in history, but we are sure that we found some during Antiquity.
Legend has it that it was raisins, thanks to their energetic properties, which allowed Hannibal and his army to cross the Alps and made the difference in the confrontation between Hannibal's army and the Roman army, leading Carthage to victory.
It was the king's dessert during the reign of François 1er and one of the main foods of the crew of Christopher Columbus. The modification of the raisin colours takes place during the drying. The colour makes it possible to know the drying mode: in the sun, wind, water, and tunnels.
How to Use Sultana Raisins in Cooking?
They respond well to cooking and are, therefore, to be used in your recipes! Often, and it is not necessary, they are soaked before cooking, and they will soak up and become softer. Although it is often done with hot water, you can use other liquids such as rum, flavoured tea, fruit juice, etc.
In the savoury, you can use broth or simply the sauce of your dish. With spices, it harmonizes very well with cloves, coriander, cinnamon, or anise. It is the ally of lovers of sweet/savoury, and its use will then extend to all dishes, from starters to desserts. It will have a small effect on your mixed salads, beets, mixed with goat cheese, etc.
In meats, sultana raisins go very well with poultry, lamb, game, and beef. It is also found in many recipes for couscous, tajines and all oriental cuisine. For this use, you can replace or accompany the grapes with prunes, dates, dried apricots or dried physalis.
Of course, desserts will be unanimous, whether in cakes, cookies, pies, ice cream, etc. It is widely used in pastry and bakery, with our famous pain aux raisins.
Otherwise, it will hold a place of choice for breakfast, snack or aperitif! For an aperitif, try chocolate-coated raisins, an irresistible confectionery.
What Are The Health Benefits Of Sultana Raisins?
They are very concentrated in trace elements such as calcium, iron (as a remedy against anemia), magnesium (stress and anxiety) or even potassium (hypertension). It is an excellent source of vitamins and fibre, which act on the digestive system, helping to facilitate digestion.
Like most fruits, it concentrates on antioxidants, a source of many benefits. It regulates acidity in the body and helps fight against chronic acidosis. It is the dried fruit of athletes, providing energy and facilitating recovery.
Among its many virtues, we will note its action to reduce fat accumulation around the belly (abdominal obesity). Be careful; it is a sweet food, not very recommended for diets!
To get the best quality basmati rice, nuts, seeds, Green Raisins, and dried fruits, visit the ADNOOR website. We have been the importers, exporters, wholesalers, distributors, and co-packers of various nuts and grains in Canada for the last 25 years. For more details, visit our website.