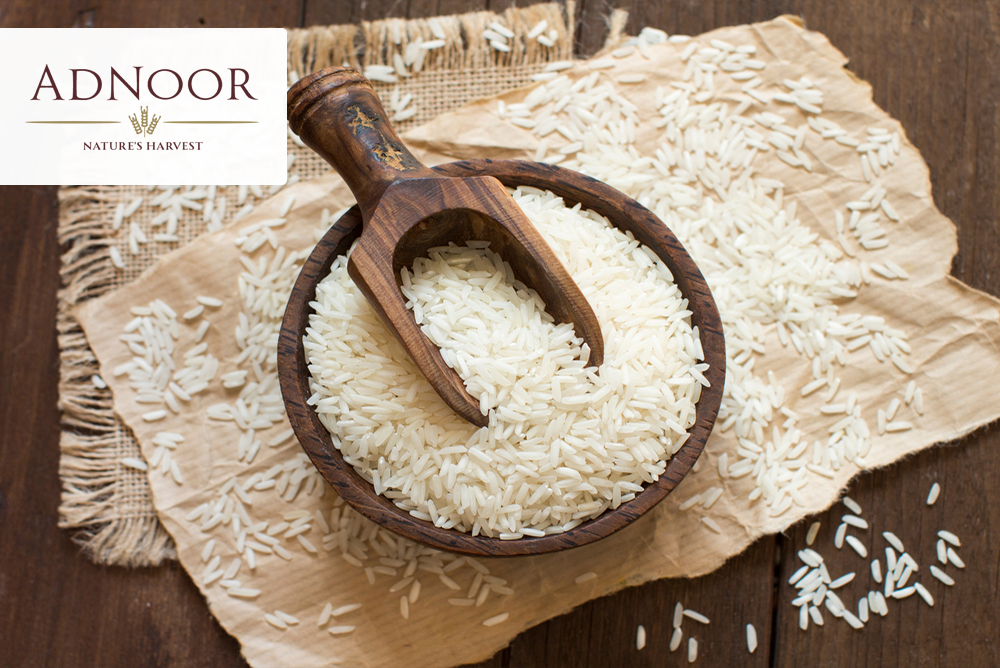 All You Need To Know About Sticky Rice.
"Glutinous rice" or "sticky rice," we agree; the qualifier attributed to this ingredient is not necessarily the one that makes you want the most, especially when talking about cooking. However, you would be missing out on an exceptional taste journey if you didn't give this round-shaped rice with a slightly sweet taste a chance.
Often served to accompany savoury dishes, sticky rice is also used in the design of many Asian desserts. What is its origin? What are its main properties for our health? Where to buy sticky rice? You will know everything in this article, so continue reading.
Origin of Sticky Rice
Sticky rice or glutinous rice originated in Southeast Asia and is grown mainly in China, Vietnam, Laos, Thailand, Burma and Cambodia. It is difficult to know when this food, now present in many Asian cuisines, was discovered. Nevertheless, the oldest writings mentioning it date back to around 4,000 years ago. We let you imagine that since then, many countries and regions of the world have included this ingredient in their cuisine. This is the case of Japan, for example, with its famous mochis made from glutinous rice flour.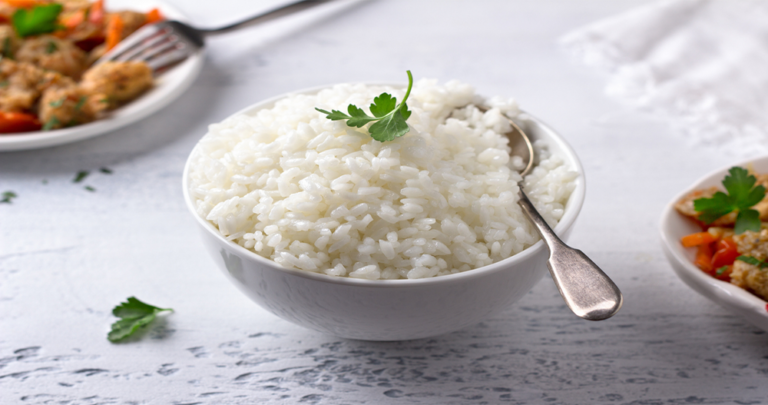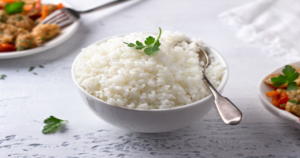 This type of rice results from the evolution and transformation of different wild rice with a high concentration of starch. Where does the sticky aspect specific to this rice come from? This is due to its very low, if any, amylose content and high amount of amylopectin, the two components of starch. This particular ratio gives it this unique characteristic.
Nutritional benefits of sticky rice
Contributions – Nutritional Benefits
Like so-called white rice sticky rice is a low-calorie ingredient but high in slow carbohydrates. It is, therefore, an ideal food for people on a diet to maintain a level of energy over a longer period. Another common advantage, sticky rice is an alternative that is perfect for people allergic to gluten since it does not contain any.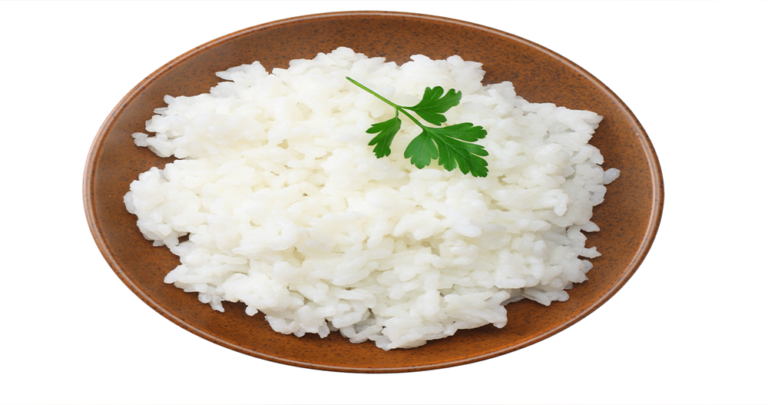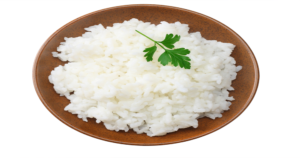 Sticky Rice or Rice
There are about a dozen varieties of rice around the world, so which to choose? Is it better to eat glutinous rice, Thai rice, basmati rice, black rice or red rice? We want to tell you it depends on your tastes and desires! Glutinous rice goes best with casseroles and is ideal for making desserts. On the other hand, other kinds of rice are better suited to salads, for example.
Good to know: Camargue black rice is the only rice with a Controlled Geographical Indication (IGP).
Should Sticky Rice Be Rinsed?
This is the first step in making sticky rice. Before cooking, it is essential to rinse the grains of rice several times in cold water. The water takes on a milky appearance; rinse the sticky rice until the water remains transparent. This technique removes any residual impurities as well as excess starch.
Regardless of the cooking method chosen, you must then let the rice rest in a bowl filled with cold water for a minimum of 12 hours. If you plan to eat your sticky rice dish for lunch, we advise you to perform the rinsing step the night before. In the event that its tasting is scheduled for dinner, then it is better to carry out this cleaning in the morning and let it rest all day.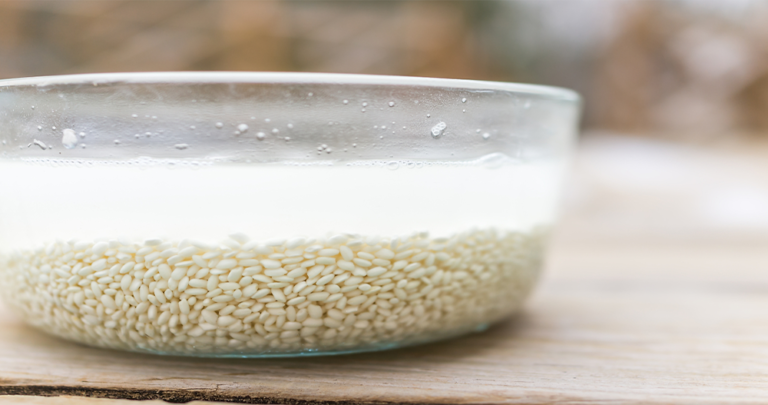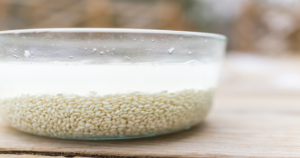 How Much Sticky Rice per Person?
For those with bigger eyes than the stomach, while it's delicious, one of the things about sticky rice is its satiating effect. In order not to cook too much sticky rice, it is advisable to provide about 50 grams of raw rice per person.
In case you still have some leftovers, be aware that this type of rice does not heat up in the microwave but, again, in steam.
How to Make Glutinous Rice Flour?
Glutinous rice flour, also called "shiratamako" in Japan, is, therefore, a gluten-free flour. It serves as the basis for the famous mochi, one of the favourite traditional desserts of the Japanese.
In order to obtain it, nothing is easier than the technique of using a blender and a sieve:
place the desired amount of raw sticky rice in a blender;
mix until a powder is obtained;
sift your sticky rice powder;
pass the remaining "chunks" of grain through the sieve in the blender;
pour your glutinous rice flour into an airtight container.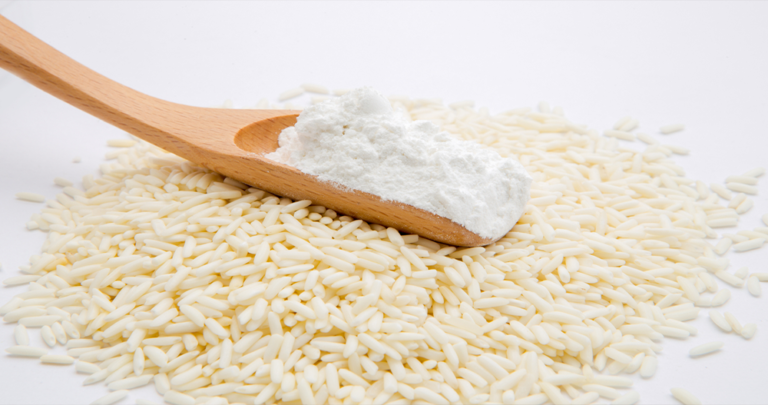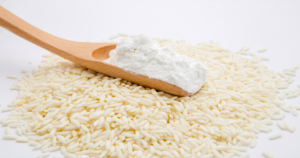 Where Can I Find Organic Sticky Rice?
Sticky rice can be found in many stores, including traditional and Asian supermarkets. Remember, however, to favour quality sticky rice. Not only do you make sure you benefit from all its properties, but also its texture and taste are better.
Rice is widely consumed in every part of the world and is the second most consumed cereal in the world. Nowadays, many stores are offering organic and fair-trade sticky rice. Order in a few clicks and receive quality sticky rice directly at home to test the delicious recipes we have just shared with you. We already have our taste buds quivering just thinking about it! There are many brands that are committed to organic but also sustainable agriculture by forming long-term partnerships with farmers around the world.
We don't know exactly, but we are hoping that this article will make you hungry! Now that you know all the sticky rice cooking techniques and many easy-to-make recipes, we hope you'll enjoy them. High in fibre, gluten-free, low in calories, and with a slightly sweet flavour, chances are that the sticky rice will become a staple in your kitchen! So, don't wait and cook your favourite rice dish to satisfy your taste buds.
Visit the ADNOOR website to get the best long-grain rice, golden Sella basmati rice, brown rice, white rice, Super Kernel Basmati Rice, nuts, seeds, and dried fruits. We take pride in saying that we are the Best Basmati rice brand in Canada and have been the importers, exporters, wholesalers, distributors, and co-packers of various nuts and grains in Canada for the last 25 years. So, without wasting time, visit our website and order what you need.