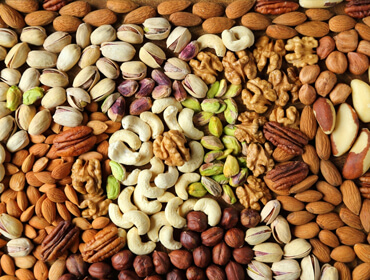 Dried fruits are among the widely consumed items and are very beneficial for human health. Dried fruits are rich in nutritional content, and we would like to give you all the information about dried fruits. So, continue reading the article.
Do Dried Fruits Make You Lose Weight?
If you want to lose weight, you must pay attention to your energy intake. You can eat dried fruits if you want to lose weight, but you still have to be careful not to eat too many dried fruits because dried fruits have quite a high energy and sugar content. Suppose you're trying to avoid industrial added sugars while losing weight. In that case, dried fruits are a good alternative to conventional sweets and can be wonderfully incorporated into your diet.
Do Dried Fruits Still Have Vitamins? 
Fresh fruits are rich in vitamins; it's no secret. You are probably wondering what dried fruits look like in terms of vitamins. The good news: even after drying, dried fruit retains most of its nutritional value. The organic acai powder, made from dried acai berries, is rich in vitamin C and iron, for example. Our organic berry smoothie bowl is a source of vitamin C – organic camu camu powder is also high in vitamin C.
Dried fruits contain more calories per 100g than fresh fruits because they contain less water and are, therefore, more energy dense.
Do Dried Fruits Affect Digestion?
When surfing the Internet, we often wonder whether dried fruits can affect digestion. A balanced diet high in fibre is generally important for healthy digestion. Of course, you can also incorporate dried fruits into your diet. Among other things, our dried plums can serve as a source of fibre.
Can Babies Eat Dried Fruit?
The Federal Nutrition Center recommends that babies can be introduced to dried fruits, such as raisins, by the end of the first year of life. However, dried fruits are very sweet and have a higher sugar content than fresh fruits. Therefore, young children should consume only small amounts of dried fruits.
Can I Eat Dried Fruit During My Pregnancy?
Dried fruits are allowed in moderation during pregnancy. As pregnant women have a slightly higher energy requirement, this can ideally be covered with a small additional portion of dried fruit. But it is better to discuss with your gynecologist how you can incorporate dried fruits into your diet.
Are Dried Fruits Alkaline?
Yes, they are and are also perfect for this type of diet.
Can My Dog ​​Eat Dried Fruit?
Basically, dogs are allowed to eat dried fruit, and it is best to soak it a bit beforehand and mix it into food or feed it as a treat. However, dogs should eat only a few dried fruits. If you're not sure, it's best to talk to your trusted veterinarian and, in the meantime, feed your four-legged friend our premium cranberry dog ​​food.
Dried fruits naturally contain sugar. As the sugar content is concentrated up to 70% due to dehydration during drying/dehydration, dried fruits should only be consumed in moderation (especially by children) as part of a diet adapted to their needs.
To get the best quality basmati rice, nuts, seeds, and dried fruits, visit the ADNOOR website. We have been the importers, exporters, wholesalers, distributors, and co-packers of various nuts and grains in Canada for the last 25 years. For more details, visit our website.