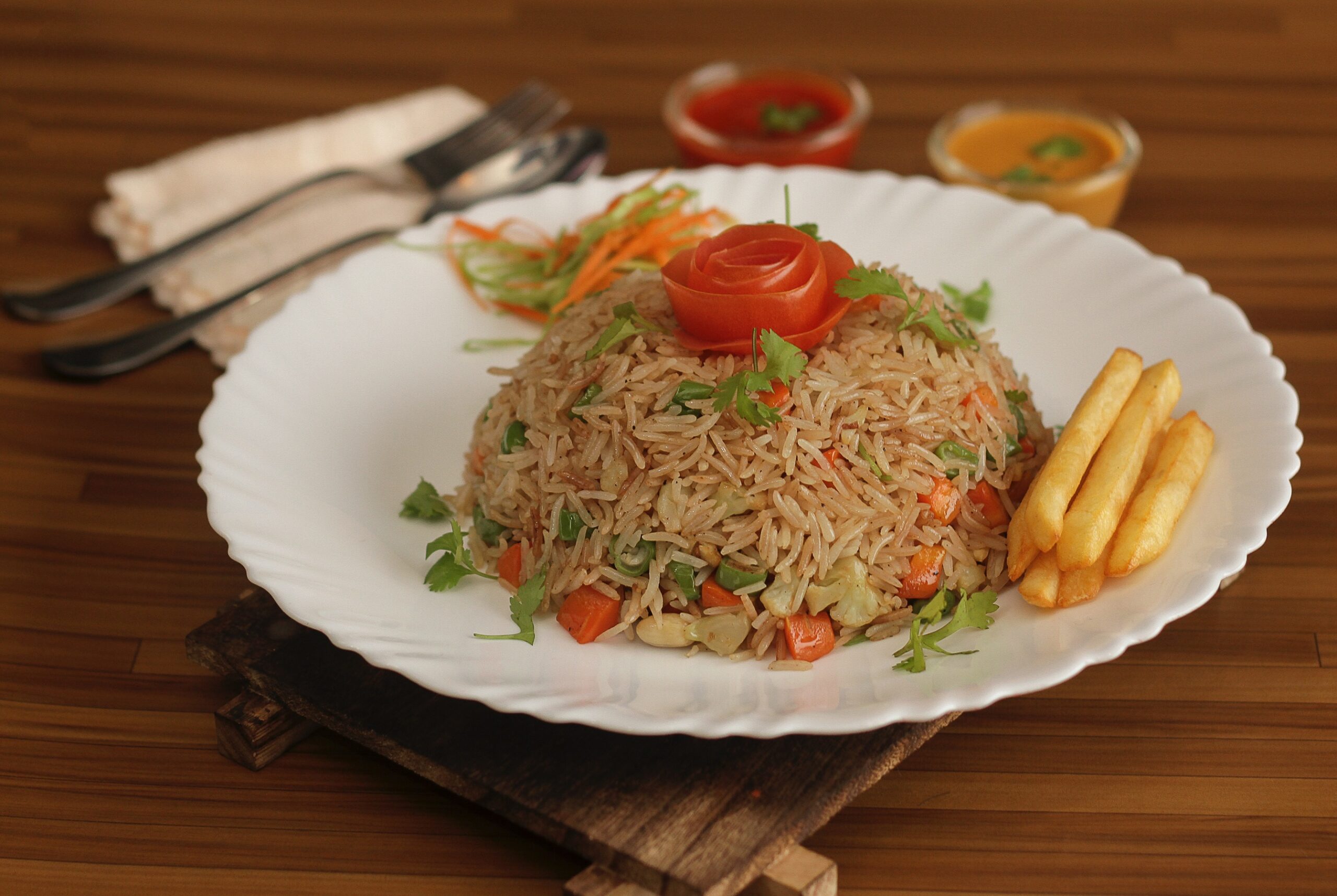 A Culinary Journey of Aromatic Excellence with Basmati Rice in Canada
Embark on a delightful culinary journey with Basmati rice in Canada, as we explore the aromatic excellence of this treasured grain. From its roots in the Indian subcontinent to its widespread popularity in Canadian kitchens, Basmati rice has become a beloved staple, enriching a diverse range of dishes with its distinct fragrance and texture. Discover how this long-grain variety has woven its way into Canada's multicultural tapestry, creating a harmonious fusion of flavors that captivate the taste buds and celebrate the country's rich culinary heritage. Join us as we uncover the role of Basmati rice in connecting cultures, promoting sustainable sourcing practices, and elevating the dining experience to new heights of aromatic delight.
The Aromatic Excellence of Basmati Rice
Basmati rice, known for its captivating aroma and distinct long grains, is renowned worldwide for its exceptional quality and taste. The unique aromatic excellence of Basmati rice is one of its defining features, setting it apart from other rice varieties and making it a sought-after grain in culinary circles. The alluring fragrance of Basmati rice is often described as nutty, floral, and reminiscent of popcorn or pandan leaves. This delightful scent is attributed to the presence of natural aromatic compounds, especially 2-acetyl-1-pyrroline, which gives the rice its signature fragrance. This aroma not only tantalizes the senses but also enhances the overall taste of the rice, making it a preferred choice for various dishes. Basmati rice finds its origin in the fertile soils of the foothills of the Himalayan mountains in the Indian subcontinent, where the unique combination of soil, climate, and water imparts its exceptional qualities. The word "Basmati" itself means "fragrant" in Hindi, aptly describing the rice's defining characteristic.
The aromatic excellence of Basmati rice
Basmati rice stands out with its slender and elongated grains that remain separate and fluffy when cooked. This desirable texture makes it ideal for pilafs, biryanis, and other rice-based dishes, ensuring a visually appealing and appetizing presentation. The aromatic excellence of Basmati rice makes it a versatile ingredient, perfectly complementing a wide array of cuisines and dishes. Whether paired with savory curries, cooked into aromatic rice pilafs, or served alongside spicy gravies, Basmati rice enhances the overall flavors of the meal, making it a favorite in kitchens across the globe. The popularity of Basmati rice extends far beyond its native region, with Canada being one of the countries where it has gained significant appreciation. As a multicultural nation, Canada's diverse culinary landscape has warmly embraced Basmati rice, integrating it into traditional recipes and innovative fusion dishes. In Canada, Basmati rice is available in various grades, with consumers often opting for premium-quality brands renowned for their authentic aroma and taste. Canadian consumers are increasingly conscious of sustainable sourcing practices, and many brands ensure that the rice is sourced responsibly, supporting local farmers and environmentally.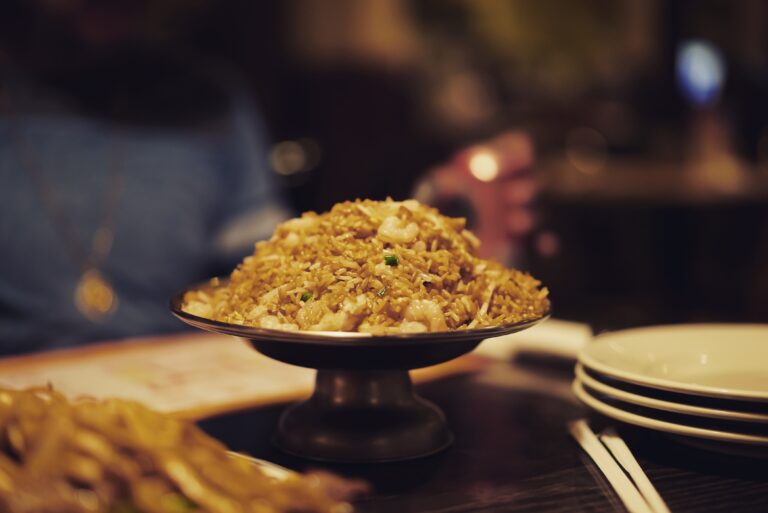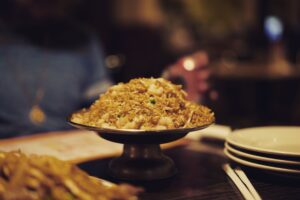 Basmati Rice, From Indian Roots to Canadian Kitchens
Best Basmati Rice, with its captivating fragrance and elongated grains, has a storied journey from its Indian roots to finding a cherished place in Canadian kitchens. Originating in the fertile plains of the Indian subcontinent, this aromatic rice variety holds deep cultural significance in South Asian cuisine. As Canada's multicultural population continues to grow, Basmati rice has become a culinary bridge, seamlessly integrating into diverse recipes and gaining popularity across the nation. Its aromatic excellence and ability to elevate the flavors of various dishes have made it a beloved staple, connecting the rich heritage of India to the multicultural tapestry of Canadian gastronomy.
Basmati Rice, Enriching Canada's Multicultural Culinary Landscape
Basmati Rice plays a significant role in enriching Canada's multicultural culinary landscape. With its aromatic allure and versatile nature, Basmati rice has seamlessly integrated into a wide array of cuisines from various cultures represented in Canada. From traditional Indian biryanis and Persian pilafs to fusion dishes that blend global flavors, this treasured rice variety enhances the authenticity and diversity of dishes prepared by home cooks and professional chefs alike. Embracing the aromatic excellence of best Basmati rice, Canadian kitchens celebrate the flavors and traditions of different cultures, fostering a harmonious fusion of tastes that reflect the country's vibrant multicultural identity.
Sustaining Tradition and Flavor, Basmati Rice in Canadian Cuisine
Sustaining tradition and flavor, best Basmati rice has become an integral part of Canadian cuisine, infusing dishes with its aromatic excellence while preserving cultural heritage. As Canada embraces its diverse culinary landscape, Basmati rice maintains a significant presence, cherished by communities who have brought their rich culinary traditions to the country. From classic Indian biryanis and Pakistani pulaos to Persian Chelo and Middle Eastern rice dishes, the presence of Basmati rice in Canadian kitchens sustains the essence of these time-honored recipes, ensuring that cultural flavors endure and thrive in the tapestry of Canadian gastronomy.
Conclusion
Basmati rice in Canada represents a remarkable culinary journey of aromatic excellence, seamlessly blending cultural traditions with the nation's diverse gastronomic landscape. Its captivating fragrance, long-grain beauty, and culinary versatility have made it a beloved staple in Canadian kitchens, connecting cultures and preserving culinary heritage. As this treasured grain continues to enrich dishes from various backgrounds, it serves as a symbol of unity, celebrating the multicultural identity of Canada through the shared love for flavorful and aromatic cuisine. Best Basmati rice enduring popularity in Canada stands as a testament to its timeless appeal and its ability to create a harmonious fusion of tastes, making it a truly exceptional grain on the culinary canvas of the nation.