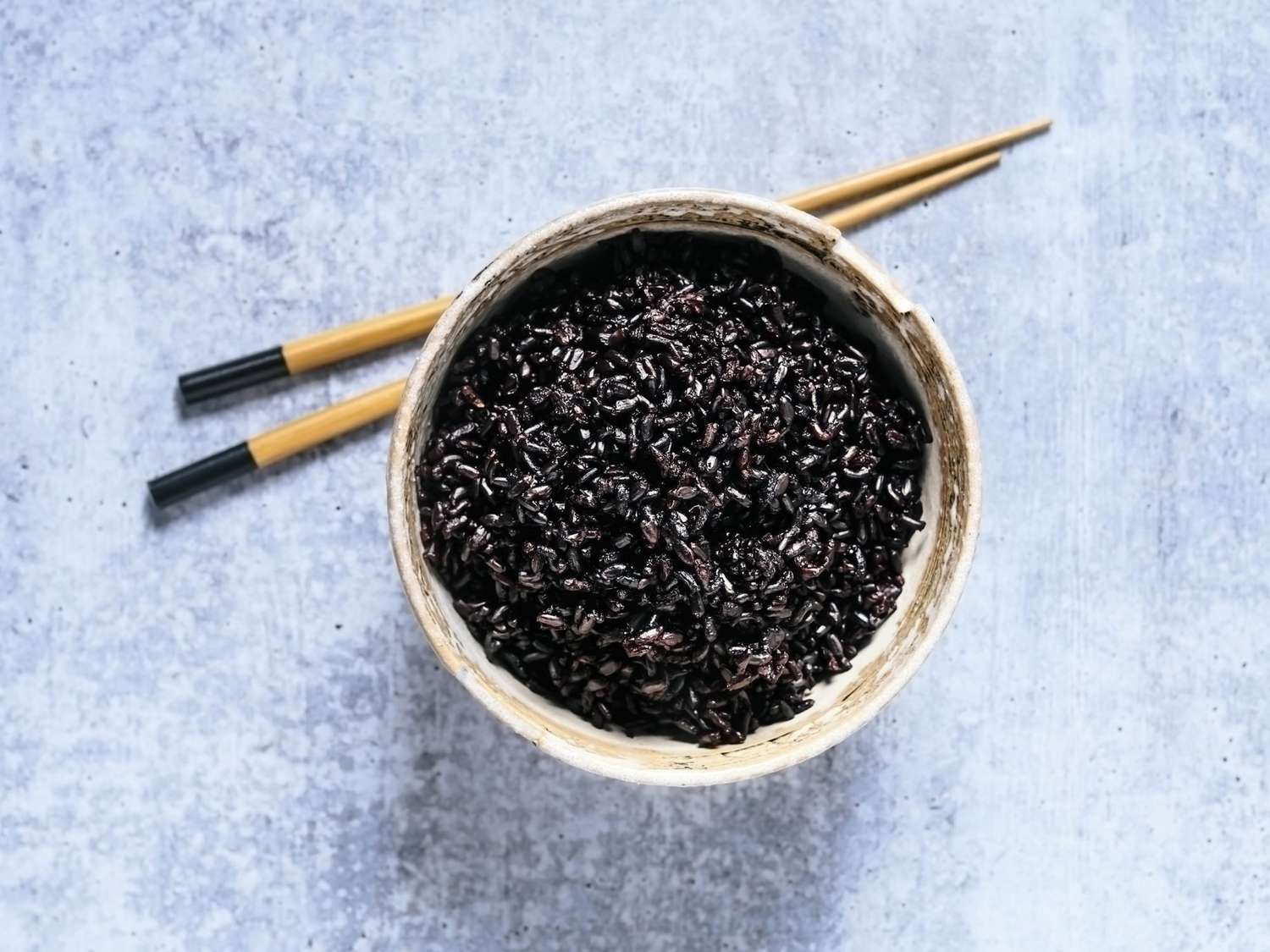 What Is Black Rice?
Black rice is an intense dark-coloured rice due to antioxidants and natural pigments, rich in nutrients. Black rice has been known for several centuries in Asia: it originates in China.
It had the reputation of ensuring the longevity of people who consumed it, and it was given exceptional nutritional and aphrodisiac properties. It is also called "rice of the emperors" or "forbidden rice" because only the Mandarin emperors had the right to consume it. Black rice reveals a slightly more pronounced taste when cooked than white rice, reminiscent of hazelnuts or good hot bread. It is a real delicacy that is still too little known, and for this reason, we invite you to discover black rice and recipes to sublimate it as it should.  Apart from China, black rice is grown in Italy in the Po plain, in northern Italy (North), and it is also called Riso Venere ("Rice of Venus").
Cooking and Preparing Black Rice: A Whole Program!
Black rice takes longer to cook than classic white rice. Indeed, the grain of black rice requires 35 to 45 minutes of cooking in salted boiling water to be tender-soft and tasty in the mouth. It is therefore cooked in 2 volumes of water for 1 volume of rice.
You can, if you wish, cook the black rice in vegetable soup to enhance the flavour and natural salt of your dish.
Before cooking: if you wish, you can pre-rinse the black rice once or twice before boiling it. Just soak it dry in cold water and rub it between your hands: this eliminates the layer of starch on the surface and prevents it from sticking too quickly during cooking for an even better texture. Then you can move on to pan cooking.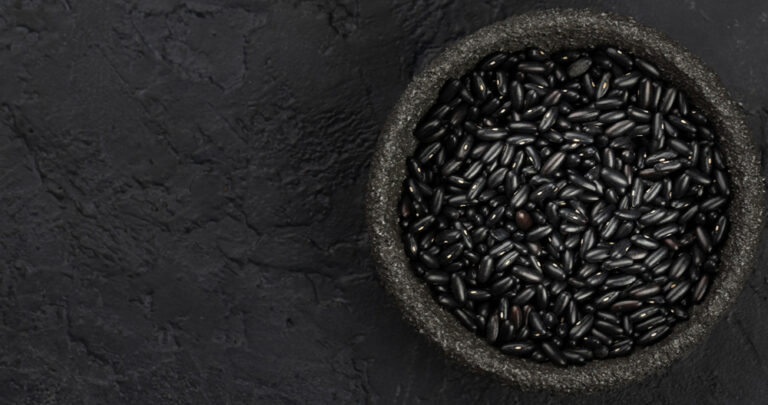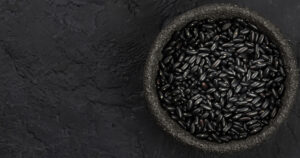 Things to Know About Cooking Black Rice
Black rice doubles in volume and requires particularly long cooking: make sure there is always water to prevent the grain from sticking to the bottom of the pan and cook it separately. Also, be aware that black rice does not cook well in a pressure cooker: it is, therefore, preferable to cook it in a saucepan with boiling water simply.
In the pan and once it is well cooked, the grains of black rice have the advantage of not sticking during cooking and quickly soaking up the flavours of the food with which it is cooked (in risotto, for example).
The Benefits of Black Rice
In terms of nutrition, black rice is very interesting since it has many benefits: for this reason, it is called a "superfood for health." It is brown rice with a fibre content similar to that of other brown rice.
Black rice is also rich in vitamins B and E and mineral salts that are excellent for the body. It has essential amino acids, including lysine and tryptophan. Rich in trace elements like iron, zinc, calcium and phosphorus, it is an excellent food to incorporate into your diet.
The outer layer of the black rice grain, which gives it its purplish colour when cooked, contains high antioxidant properties (among the highest in foods, especially coloured cereals); it is considered a natural anti-carcinogen. Finally, black rice is low in sugar and has a low glycemic index: it is, therefore, a very interesting food when you want to reduce your sugar consumption.
Black rice cooks very well with all the usual foods that accompany the classic Italian rice: hot or cold, salty or sweet (yes! a big advantage of Italian black rice, like classic rice: let's not forget the rice dessert recipes!).
After cooking, black rice goes particularly well with fish or shellfish or on its own with a drizzle of olive oil, lemon and a little salt. But here are different ways to cook black rice.
Original Recipe with Black Rice: Bread with Black Rice and Cereals
To use black rice in an original way, why not make it into cereal bread? Here are the ingredients needed:
375mL of cereals and legumes: for example, 100ml of black rice and the rest in quinoa, lentils, oats
4 tbsp of psyllium seeds to improve the texture of this gluten-free bread
250ml water
1 tsp baking soda
2 tbsp cider vinegar
1 tbsp sesame seeds
A few pinches of salt
A few seeds of your choice to spice up: sesame, sunflower, hemp
Soak cereals and legumes in a large bowl or salad bowl filled to the brim with water.
When starting the recipe, preheat the oven to 160°C. In a separate bowl, combine the psyllium and half the water. Mix and let sit for 5 minutes for the psyllium seeds to thicken and set well.
Drain your mixture, which has soaked overnight and rinse, then put them in a food processor with an S blade or in a blender. Add the psyllium with the water, the sesame seeds, the psyllium, the bicarbonate and the second half of the water and mix.
Then add the cider vinegar and mix again for a few minutes until the mixture is smooth. Finish by adding the seeds of your choice and mix.
Pour the bread mix into a cake tin pre-covered with parchment paper so that the bread does not stick and bake at 160° for 45 minutes. Make a large slit along the entire length of the bread so that it cooks evenly and the bread rises evenly. Bake again for 30 minutes. Take out of the oven and leave to cool, then serve on toast as an accompaniment.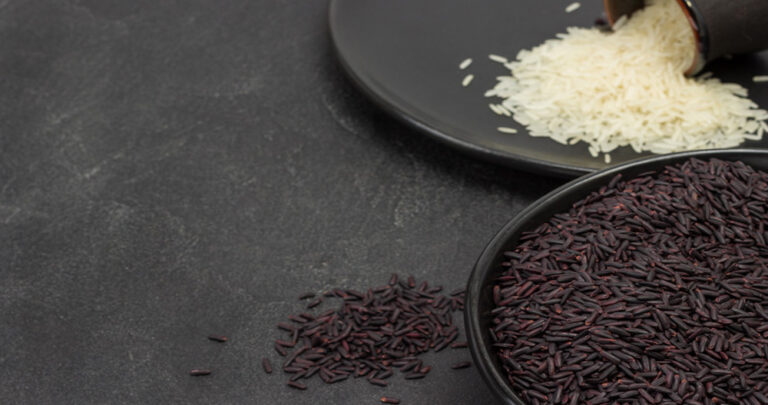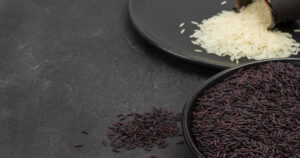 Visit the ADNOOR website for the best golden Sella basmati rice, long-grain rice, brown rice, Super Kernel Basmati Rice, white rice, nuts, seeds, and dried fruits. We take pride in saying that we provide the best basmati rice in Montreal and have been the importers, exporters, wholesalers, distributors, and co-packers of various nuts and grains in Canada for the last 25 years. We aim to provide our customers with quality products so they keep trusting us. So without wasting time, visit our website and order what you need.