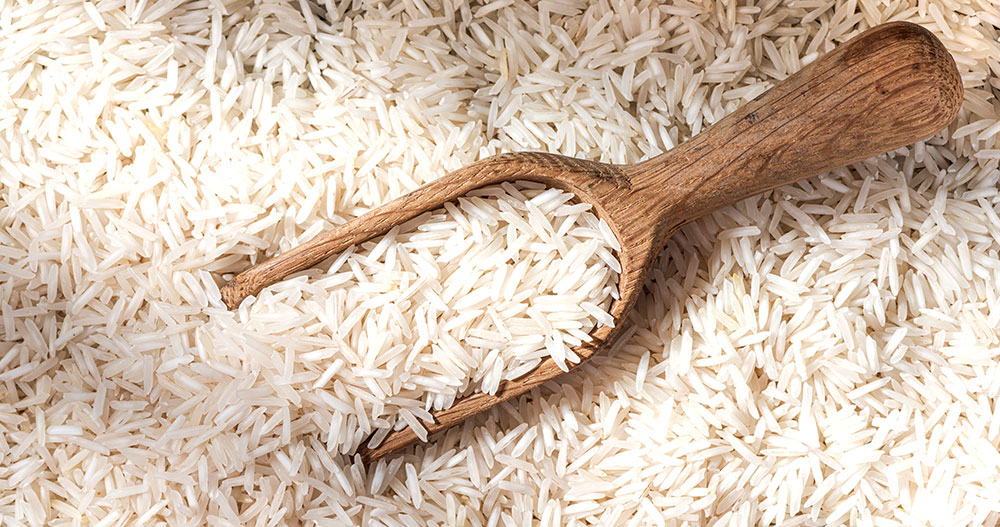 The art of cooking with rice is a wonderful experience that requires careful consideration in selecting the ideal rice for your dish. Each rice variety has its distinct characteristics that contribute to the outcome of your culinary creation. Therefore, it's essential to understand the properties and unique features of different rice types to ensure the perfect match for your recipe. This comprehensive guide will delve into the various rice varieties and their perfect recipe pairings, guaranteeing that your meals will be a resounding success.
Contents
Choosing the Right Rice for Your Recipes: A Simple Guide
Rice Pilaf:
Rice pilaf, with its fragrant aroma and fluffy grains, is a culinary marvel. Long-grain basmati rice is the star here. Its slender, delicate grains hold a special affinity for absorbing flavors. Don't rinse the rice to enhance its nutty essence; instead, lightly toast it in olive oil. Add in finely chopped onions and a sprinkle of aromatic spices like turmeric and saffron. Once the grains turn translucent, introduce water or rich broth (beef or vegetable) for a burst of savory depth. Cooking it covered allows the rice to soak up the essence, resulting in a delectable dish. This versatile pilaf can stand alone with the addition of thinly sliced vegetables or serve as a harmonious accompaniment to dishes like curry or lentil dhal.
Creole Rice:
France's culinary prowess shines through in Creole rice, a dish characterized by its simplicity and wholesome flavors. Long-grain rice varieties, such as the aromatic basmati or the rustic Camargue, are ideal choices. The cooking process is straightforward – allow the rice to dance in a large pot of vigorously boiling, salted water for approximately 10 to 15 minutes. Once the rice achieves that perfect al dente texture, drain it to remove excess moisture. The beauty of Creole rice is its versatility; it serves as a canvas, ready to be adorned with an array of sauces, adding a delectable twist to this classic dish.
Cantonese Rice:
Originating from China, the iconic Yangzhou fried rice has a delectable twist with basmati rice. To achieve that perfect texture, rinse the rice diligently to eliminate excess starch. This variety calls for a unique cooking process; let it simmer in cold water until it reaches a tender state, which typically takes 12 to 15 minutes after reaching a boil. The magic of Yangzhou fried rice lies in the medley of ingredients that grace the rice bed. Peas, eggs, succulent ham, plump prawns, and aromatic onions come together in a symphony of flavors, creating a visually appealing and palate-pleaser dish.
 Milk Rice:
A sweet indulgence, rice pudding owes its velvety texture to the use of round dessert rice varieties, abundant in starch. This starch acts as a natural thickening agent, creating a luscious base. With its creamy richness, whole milk forms the backbone of this recipe. For those seeking a vegan alternative, a plant-based milk substitute works beautifully. Boil the milk gently, infusing it with the sweet essence of organic sugar and a fragrant vanilla pod. These components, tailored to your taste, transform the milk into a symphony of flavors. Slowly introduce the rice, allowing it to absorb the essence and gradually plump up in a delightful dance of flavors. This versatile dish can be enjoyed hot, warm, or chilled, offering a comforting treat for any occasion.
 Sticky Rice:
A staple in many Asian cuisines, glutinous rice brings a unique texture to dishes. Short-grain rice, rich in starch, is the foundation for this delightful creation. Unlike its long-grain counterparts, sticky rice is not rinsed before cooking, preserving its starchy essence. This rice variety finds its home in a pot of water, simmering gently with a snug lid. Traditionalists might opt for steaming in small wicker baskets, coaxing out the inherent stickiness that makes this rice a culinary gem.
Rice for Sushi:
Sushi, an art form in itself, demands a rice variety with a high starch content to bind the delicate flavors together. Enter sticky white rice, a jewel in the world of sushi-making. The spherical grains of this rice adhere effortlessly, creating the foundation for your sushi masterpiece. Round rice is chosen for this culinary venture, ensuring each grain clings to the next, resulting in a delectable, picture-perfect roll.
How Much Rice per Person?
It is crucial to understand the appropriate amount of rice to prepare for a satisfying meal. In order to achieve this, it is advisable to allocate between 60 to 70 grams of uncooked rice, which is equivalent to half a glass, per person. One should bear in mind that rice expands during cooking. It can nearly double or triple in volume, depending on the type of rice and cooking method used.
When cooking for a group, it is best to multiply the quantity of rice allocated per person by the number of guests. For example, if you are expecting four guests, you should allocate 70 grams of rice per plate, resulting in a total of 280 grams. However, it is always wise to have a little extra, just in case. You can consider rounding up the total quantity to 300 grams, ensuring that there is enough for everyone and providing a touch of extra comfort.
Conclusion:
Rice is undoubtedly a staple grain in many households, and for good reason. It has the ability to be transformed into a culinary masterpiece when selected and prepared correctly. This versatile grain offers a canvas for an array of flavors and textures, allowing for endless possibilities when it comes to meal preparation. Whether you're aiming to create a fragrant pilaf or a delicate sushi roll, it's crucial to understand the nuances of each rice variety in order to produce a memorable meal that is sure to delight your palate. With this guide as your trusty companion, you can embark on your culinary adventures with confidence, assured that every dish you create will be a triumph of taste and texture.
If you're looking for high-quality rice, nuts, seeds, and dried fruits, ADNOOR is your perfect destination. Our selection includes long-grain basmati rice, Golden Sella basmati rice, brown rice, white rice, and Super Kernel Basmati Rice. We are proud to claim that we are the best Basmati rice brand in Canada, having been in the business of importing, exporting, wholesaling, distributing, and co-packing various nuts and grains for over 25 years.