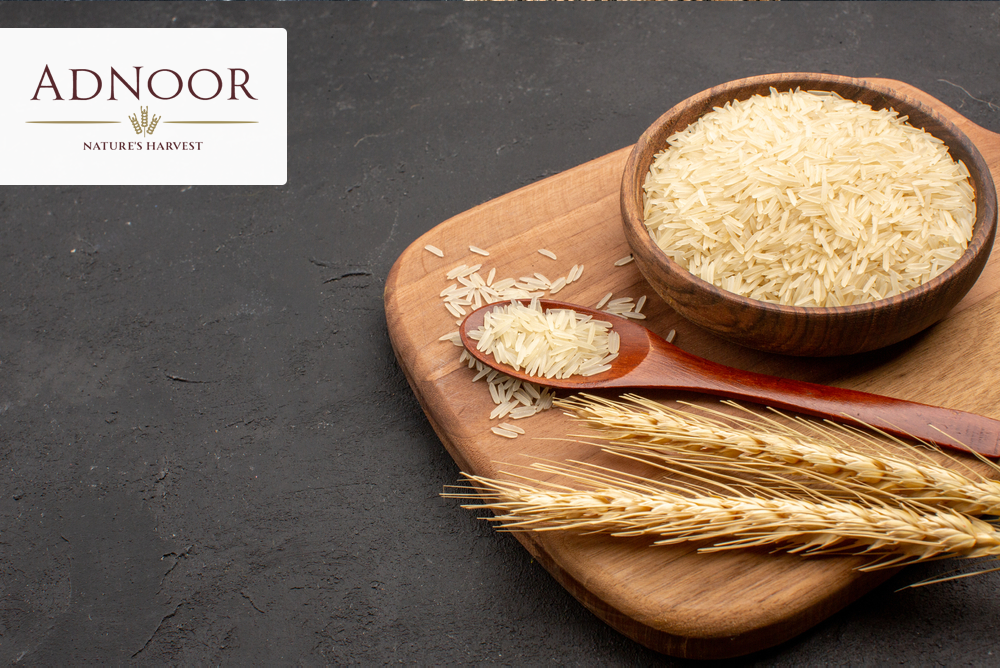 Cream of Rice: Its Uses and How to Make It
Increasingly popular, vegetable creams are excellent alternatives to the classic cream of animal origin. Suppose soy cream is the most used to cook a vegan dish. In that case, there are many others to vary its nutritional intake and discover new flavours. Thus, rice cream is an ingredient that has many nutritional and taste benefits. This gluten-free vegetable cream adapts perfectly to the diet of vegans and lactose-intolerant people.
What are the nutritional qualities of rice cream? How to use it in the kitchen to replace fresh cream? Is it possible to make homemade rice cream? You will see that there is a wide variety of recipes with rice cream, each as delicious as the next!
What Is Rice Cream?
A Vegetable Cream without Gluten or Lactose
Rice cream is a vegetable cream obtained by mixing rice flour with a liquid, water, or drink of vegetable origin.
As rice flour does not contain gluten, rice cream is a gluten-free vegetable cream, just like coconut cream and almond cream. It allows you to cook light but nutrient-rich preparations to replace fresh cream.
Cream made from rice flour is, therefore, a very interesting ingredient for those who wish to adopt a vegan diet or for people who are lactose intolerant. It can therefore be consumed as part of a diet without dairy or animal products.
In stores, you can find rice cooking cream already ready to use or pre-cooked rice cream. The latter is in powder form since it is gently steamed rice flour. It must then be mixed with water to obtain a binder to prepare a sauce, a béchamel, or a soup.
There is also brown rice cream made from brown rice flour. On the same principle as pre-cooked rice cream, this very fine powder must be diluted in water and then heated for a few minutes to form a smooth mixture.
What Is Rice Cream Used For?
Rice cream is mainly used in cooking as a binder or thickener for savoury and sweet preparations. It can be used as a vegetable substitute for fresh or liquid cream, like soy or cashew nut cream. Its fluid texture is ideal for giving a creamy and gourmet consistency to your favourite dishes.
Pure rice cream made from rice milk and water can also be used to make homemade cosmetics. Indeed, it is interesting because of its moisturizing and softening properties. You can apply it as a mask on dry, fine, and weakened hair since it acts as a hair care product. Likewise, it is a very good poultice in case of inflammation of the skin.
What Are The Nutritional Qualities Of Ice Cream?
The benefits of rice cream are numerous compared to thick or semi-thick fresh cream. It is twice as low in fat and calories, lower in salt, and naturally gluten-free and lactose-free. It is ideal for healthy cooking when adopting a vegan diet or suffering from allergies.
In 100 g of liquid cream of rice, there are approximate:
7 g of fat (mainly monounsaturated fatty acids);
6 g of carbohydrates;
0.5 g protein;
0.1 g dietary fibre;
0.1 g salts.
Brown rice cream is higher in fat and sugar than classic rice cream but also contains more protein. Its high carbohydrate and starch content makes it an excellent "fuel" for our body!
In addition, the monounsaturated fatty acids present in rice cream are very interesting from a nutritional point of view. These lipids are a good source of energy for the human body. They also improve resistance to oxidative stress, which is responsible for skin pathologies and cardiovascular diseases.
Beyond the nutritional values, the anti-diarrheal properties and easy digestion of rice cream are also health benefits. The longer you cook your rice-based vegetable cream, the more digestible it will be.
What Does The Cream Of Rice Taste Like?
Compared to other vegetable creams, such as soy cream or coconut cream, vegetable rice cream has a rather neutral taste. Its flavour remains mild, like rice flour, which is the main ingredient of this plant-based preparation.
As a result, rice-based cooking cream is easy to use to replace traditional cream. Its texture is slightly thicker but remains soft and gives a velvety appearance to all your dishes.
How to Make Rice Cream?
It is very simple and quick to make your own rice cream. In this way, you can thicken your dishes and make tasty vegan desserts with healthy and delicious homemade rice cream.
For homemade rice cream:
Mix 25 cl of soy milk or water with two tablespoons of organic rice flour.
Add one tablespoon of organic olive oil and mix again.
Heat this mixture until boiling, remembering to stir to avoid the formation of lumps.
Continue to heat your cream over low heat for one minute until the mixture begins to thicken.
Allow your homemade rice cream to cool before use.
How to Replace Fresh Cream?
Fresh cream (sour cream) is a highly prized ingredient in the kitchen for its smoothness and delicacy. However, it is caloric and quite fatty, which makes it more difficult to digest. Similarly, many people are unwilling or unable to consume dairy products.
Vegetable creams then make it possible to replace fresh cream in many culinary preparations. Apart from the coconut cream, all have a neutral flavour, which makes it possible to obtain a result quite similar to a traditional cream in terms of taste.
Rice cream is an excellent plant-based, lactose-free alternative to fresh cream, much lighter and more digestible than classic cream. It can be used in similar proportions to prepare savoury dishes, vegetable sauces, or desserts. There are even rice whipping creams to make mousse or homemade vegetable whipped cream.
Unlike heavy cream, which you must store in your refrigerator, custard usually stays at room temperature. Hence, cooking without fresh cream is easier than you think!
Visit the ADNOOR website to get the best long-grain rice, golden Sella basmati rice, brown rice, white rice, Super Kernel Basmati Rice, nuts, seeds, and dried fruits. We take pride in saying that we are the Best Basmati rice brand in Canada and have been the importers, exporters, wholesalers, distributors, and co-packers of various nuts and grains in Canada for the last 25 years. We are striving with the aim to provide quality products to our customers, and hence, they keep trusting us. So without wasting time, visit our website and order what you need.