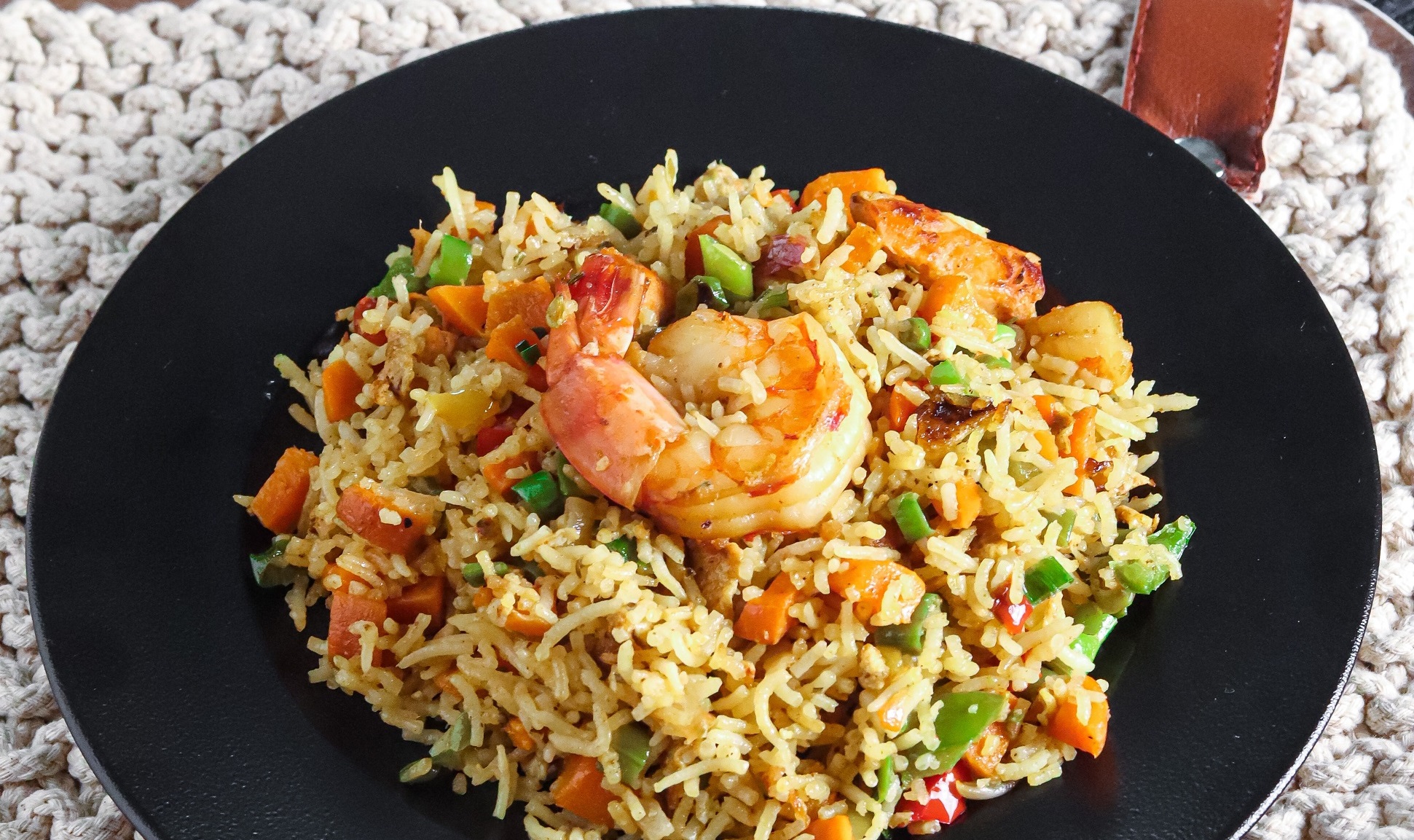 If you are a restaurant owner or a café manager in Canada who is looking for premium quality ingredients to promote your dishes, then your search ends here. We are pleased to introduce ourselves as the best suppliers of premium-grade rice and healthy dry fruits in Canada that are sure to enhance the flavour and nutritional value of your culinary creations.
Contents
Enhance Your Restaurant's Menu with Quality Rice and Dry Fruits.
Discover the Ideal Rice for Your Culinary Masterpieces:
Elevate Taste and Nutrition with Premium Dry Fruits:
Be our Satisfied Partners:
At Adnoor, we understand that the key to preparing a delightful dish lies in the quality of its ingredients. That's why we take immense pride in being your trusted supplier of premium rice and high-quality dry fruits. Our commitment to excellence is reflected in our rigorous quality control measures, ensuring that our products meet the highest industry standards. We firmly believe that using superior ingredients is essential in creating truly unforgettable culinary experiences. Whether you're a professional chef or a home cook, you can rely on Adnoor to provide you with the finest ingredients for your next culinary creation.
Discover the Ideal Rice for Your Culinary Masterpieces:
Rice is a culinary canvas upon which you can paint diverse flavours, and our extensive array of rice varieties is designed to complement your culinary aspirations. From the fragrant and long-grained Basmati rice that harmonizes seamlessly with rich curries to the sticky and tender sushi rice perfect for crafting delicate Japanese sushi, our selection caters to diverse palates. Our rice is meticulously sourced from esteemed farms, renowned for its exceptional quality, impeccable texture, and delightful taste.
Elevate Taste and Nutrition with Premium Dry Fruits:
Cherish the delightful contrast of a perfectly roasted almond resting on top of a silky smooth dessert or the explosion of natural sweetness that a juicy raisin adds to your fresh salads. Our carefully curated selection of premium quality dried fruits has the potential to enhance both the flavours and nutritional value of your culinary creations. The inclusion of nuts such as almonds, walnuts, and cashews adds a satisfying crunch to your meals, while dried fruits like apricots, dates, and cranberries bring a burst of visual appeal and natural sweetness to the table. Whether you are looking to add texture, flavour, or nutrition to your dishes, our collection of dry fruits is sure to impress.
Unwavering Commitment to Quality: We take pride in sourcing our products only from the most esteemed suppliers, guaranteeing that each and every order is nothing short of excellent.
Diversity of Selection: Our extensive range of premium quality rice and carefully curated selection of delectable dry fruits empower you to experiment with a plethora of unique and enticing flavours and textures in your menu offerings. With our commitment to quality and variety, you can trust that every dish you create will be a culinary masterpiece.
Dependable Deliveries: We understand the pressing need for supplies in the constantly evolving food industry, and we are committed to providing you with prompt deliveries that guarantee the smooth and uninterrupted functioning of your kitchen.
Collaborative Approach: We are not just your run-of-the-mill suppliers. We consider ourselves to be your dedicated partners who are wholly invested in nurturing your success. By working together, we can create exceptional dining experiences that will leave your customers coming back for more.
The premium Basmati rice that we source from the fertile lands is undoubtedly one of the best choices you can make to enhance the authenticity and taste of your dishes. Whether you are cooking a traditional Indian meal or an international dish, our Basmati rice is guaranteed to elevate the eating pleasure of your customers. Our rice grains are long slender, and have a distinctive aroma that will tantalize your taste buds. We take pride in sourcing the best quality Basmati rice to ensure our customers receive the best.
In addition to our Basmati rice, we also offer a handpicked assortment of dried fruits at Adnoor that can revolutionize your menu. Adding these fruits to your salads will create an explosion of colours and flavours that will satisfy your customers. Our assortment of dried fruits includes apricots, figs, dates, raisins, and more. These fruits are delicious and rich in nutrients, making them an excellent addition to any meal. We take great care in selecting the best quality dried fruits to ensure that our customers get the best value for their money.
If you're looking to take your restaurant to new heights of culinary excellence, we're here to help. Our team is passionate about infusing extraordinary rice and dry fruits into kitchens across the industry. By collaborating with us, we can work together to create dishes that your patrons will remember long after they've left your establishment.
Integrating premium quality rice and wholesome dry fruits into your restaurant's dishes is an easy yet highly effective way to stand out from the competition. Our commitment to quality and your creative culinary expertise make for a winning combination that's sure to impress your customers. Let's start a conversation today and see how we can elevate your menu to new heights of distinction.
Why Us
If you're looking for the finest quality basmati rice, brown rice, white rice, Raisins, dried fruits, nuts, and seeds, then you should check out the ADNOOR website. With an impressive track record of 25 years as importers, exporters, wholesalers, distributors, and co-packers of various nuts and grains in Canada, ADNOOR is undoubtedly the best rice brand in the country. We take pride in our commitment to offering our customers the most exceptional products at a reasonable price. So, if you want to experience the best rice and dry fruits in Canada, give us a chance to serve you.
CALL US AT +1 (647) 897-8959
REQUEST A QUOTE [email protected]