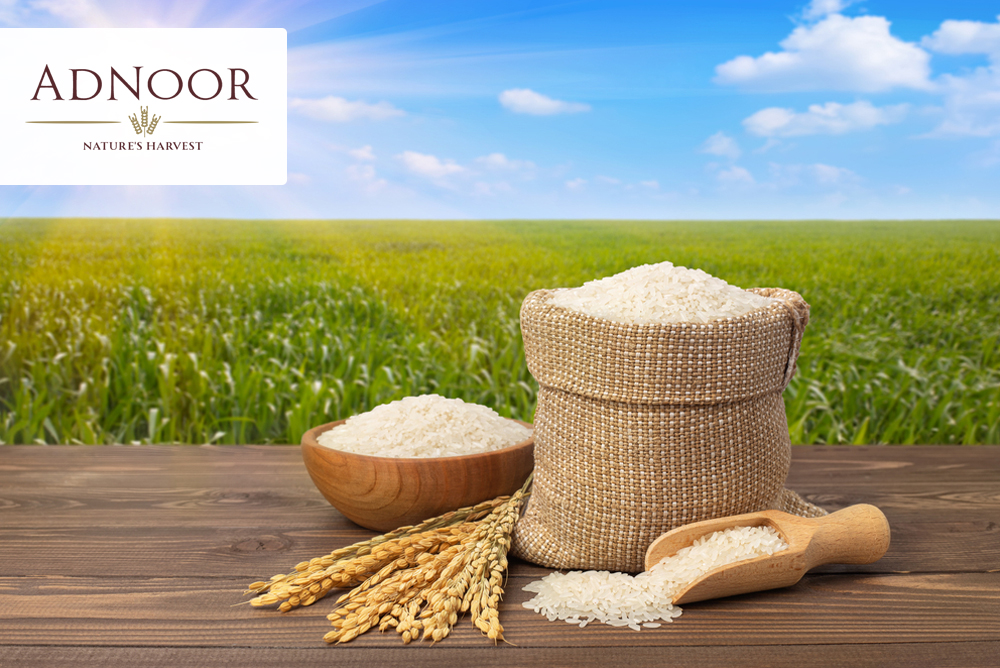 History of Rice in Modern Times
Rice is one of the world's most frequently farmed and consumed staple crops. It has a lengthy and illustrious history that spans thousands of years and crosses continents, influencing nations and civilizations along the way. Rice cultivation is unknown; however, it is usually assumed to have begun in China or India about 10,000 years ago. Rice moved from there to Southeast Asia, then to West Africa, the Mediterranean, and finally to Europe.
History
Rice was once regarded as a sign of riches and was utilized in religious rites as well as a sort of payment. It was used to create wine and as a fundamental element in classic Chinese meals such as congee and dim sum. Rice was and still is a staple of Middle Eastern cuisine, appearing in dishes such as biryani and pulao. Rice is revered in many cultures, and traditional ways of cooking generally require time-honored methods.  Rice was also an essential aspect of agricultural development since it needed intense cultivation and irrigation infrastructure, allowing for the development of complex societies with specialized tasks and a surplus of food. This surplus encouraged trade to expand as rice was exchanged between regions and utilized as a sort of money. Rice's relevance in ancient cultures highlights its continuing importance, as it continues to play a significant part in the cultural, social, and economic fabric of many communities throughout the world.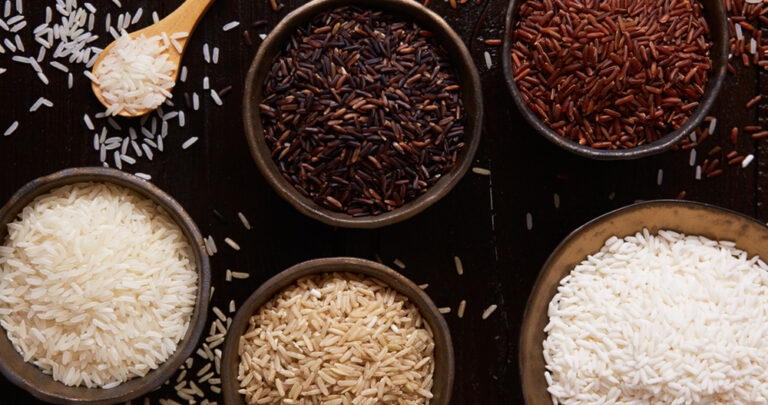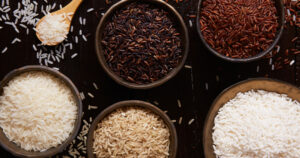 Usage of Rice
Rice was and still is an important component of Pakistani cuisine, appearing in dishes such as biryani and pulao. Rice farming was also important in the evolution of various cultures. For example, historical Southeast Asian kingdoms like the Khmer Empire and the Kingdom of Siam relied significantly on rice farming and commerce for economic development. Rice was also a major component in the expansion of the slave trade in West Africa, where it was farmed on enormous estates and fed slaves working in the Americas' sugarcane and cotton fields. Rice production adapted to local surroundings and cuisines as it spread throughout the world. It was used to produce risotto, a creamy dish that has become a staple of Italian cuisine, in Italy. It was paired with beans to make a meal known as "rice and peas" in the Caribbean.
Role of Rice in the food supply
Rice continues to play an important part in the world food supply in the current period. In fact, it is the most widely eaten staple meal on the planet, accounting for more than one-fifth of the calories ingested by humans worldwide. Rice is also a valuable export commodity, with major rice-producing nations like India, China, Indonesia, and Vietnam accounting for the vast bulk of world rice production and commerce. These nations have made significant investments in their rice production systems, which has resulted in greater yields and quality, making rice an important source of income for many populations. Rice is utilized as a biofuel, as well as in the manufacture of cosmetics and paper goods, in addition to being a food staple and an export item.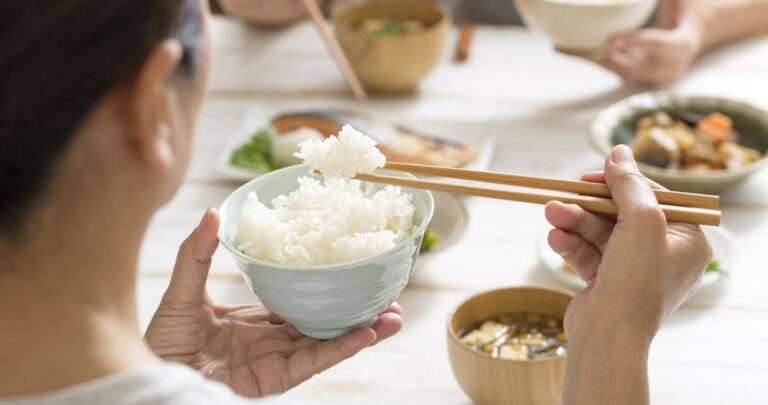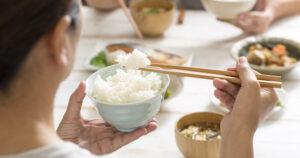 Rice Cultivation
As concerns about the environmental effect of traditional rice farming practices have developed in recent years, there has been an increasing emphasis on sustainable rice agriculture. As a result, new ecologically friendly rice production methods, such as organic farming and the use of more efficient irrigation systems, have emerged.
Rice extraction
The process of removing the edible component of the rice grain from its husk or outer coat is referred to as rice extraction. The husk is inedible and can contain dangerous things such as dust, filth, and other contaminants, thus this step is essential for making the rice grain fit for ingestion. Rice mills, which may be found in almost every rice-producing country, extract rice on a huge scale. The traditional method of rice extraction uses physical effort to remove the husk from the rice grain by hitting it with a huge mortar and pestle. This process, however, is time-consuming and can result in substantial waste and grain loss. To address these issues, the introduction of automated rice mills has transformed the rice extraction process. Mechanical rice mills remove the husk from the grain using machines, resulting in a more efficient and hygienic procedure. The main idea behind these mills is to submit rice to friction and impact, which removes the husk while leaving the edible grain behind. Rice is fed into the mill through a hopper and is first cleaned to eliminate contaminants. The cleaned rice is next exposed to friction and impact as it travels through a sequence of revolving cylinders, removing the husk but leaving the grain behind. After being extracted, the rice is polished to improve its look and texture. The residual bran layer, which gives the rice its unique brown color, is removed during this operation. The finished white rice is subsequently packed and supplied to consumers. The rice extraction procedure is critical for preparing the rice grain for ingestion. The invention of automated rice mills has transformed the process, making it more efficient, hygienic, and cost-effective. Rice extraction is now carried out on a massive scale in rice mills, which play an important role in the global rice business, supplying a critical source of food for billions of people worldwide.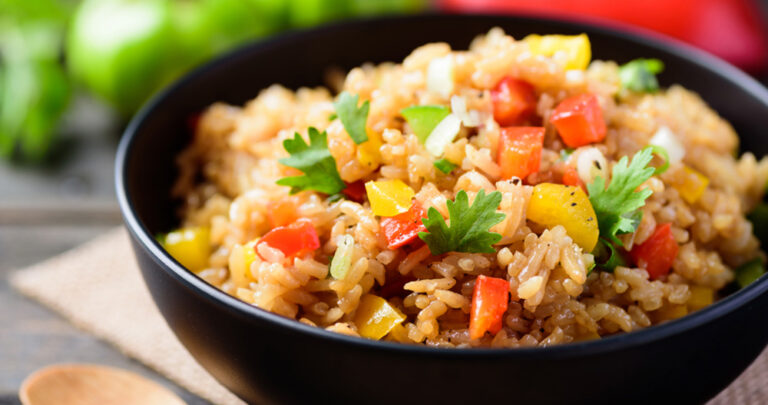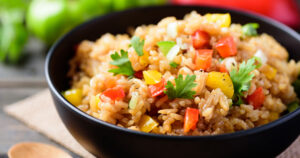 Crux
Finally, the history of rice highlights its versatility and usefulness as a staple meal. Rice has affected cultures and civilizations from its origins in Asia to its global spread, serving as a symbol of wealth and playing an important part in the development of many nations. It is still an important element of the global food supply today, feeding billions of people and providing a significant source of income for many communities throughout the world. Rice is an edible starchy cereal grain, as well as the grass plant (family Poaceae) that produces it. Rice is a staple meal for about half of the world's population, including virtually all of East and Southeast Asia; humans consume 95 percent of the world's rice production. Rice can be prepared by boiling or crushed into flour. It is eaten alone as well as in a wide range of soups, side dishes, and main courses in Asian, Middle Eastern, and other cuisines. Rice is also used in morning cereals, noodles, and alcoholic drinks such as Japanese sake. The best place to buy quality rice is www.adnoor.ca  feel free to visit our website.