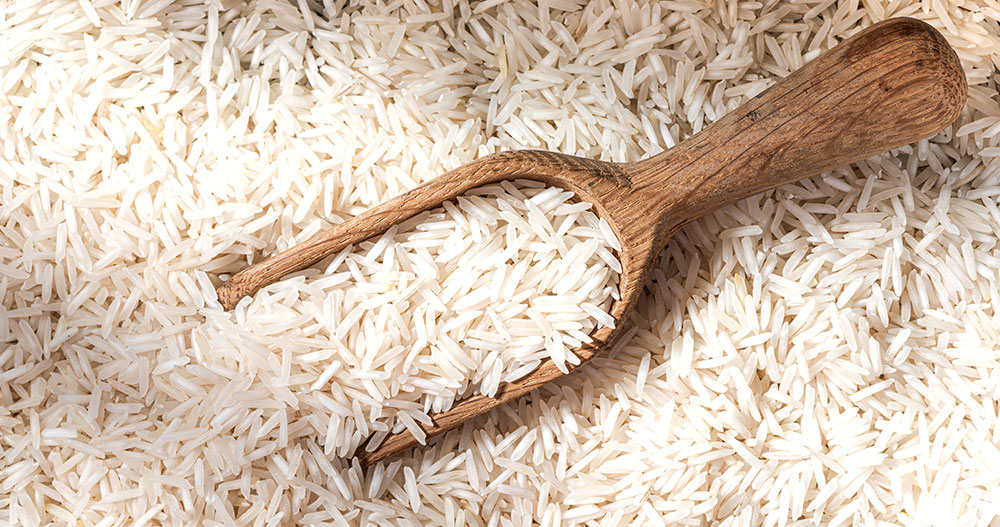 Those who have a certain maturity will remember that when we were children, there were only two kinds of rice: Long grain white rice and round rice for desserts. I don't remember there being any other options. Or yes, maybe in specialized shops.
But in the years 1990-2000, the consumption of basmati rice exploded. If at the beginning it was only consumed in India and Pakistan, it is found at this time used in almost all the cuisines of the world. And today, it is very easy to find fragrant rice (Thai, basmati, Suriname, etc.) in the supermarket.
However, getting perfectly cooked, well-separated basmati rice grains in Canada can sometimes seem like a challenge. Here is a recipe tested and approved to cook it optimally.
Table of Contents
How to Cook Basmati Rice: The Ideal Recipe. 1
The Perfect Cooking Of Basmati Rice: A Recipe Tested And Approved. 1
Basmati Rice Biryani with Vegetables 2
Basmati Rice Recipe with Mint and Vegetables 3
The Perfect Cooking Of Basmati Rice: A Recipe Tested And Approved
Ingredients
For two people:
One measure of Basmati Rice Canada
Two measures of water
One pinch of salt (optional)
Preparation
Start by placing the basmati rice in a fine mesh strainer and rinsing it thoroughly with cold water. This process will remove excess starch and help prevent the rice from sticking while cooking. Rinse the rice until the water draining from the rice is clear.
Add one measure of previously rinsed basmati rice in a saucepan with a lid and two measures of water. These proportions make it possible to obtain a light texture and well-separated grains of rice. If you want to cook a larger quantity of rice, adjust the proportions accordingly.
Add a pinch of salt to the pot to season the rice. You can also add other spices or herbs according to your personal taste. This will give a subtle flavour to the cooked basmati rice.
Cooking
Place the saucepan over medium-high heat until the water begins to boil. Then reduce the heat to low, cover the pan with the lid and simmer for about 15-20 minutes. Avoid opening the lid during cooking to preserve steam and obtain perfectly cooked grains of rice.
After the cooking time is up, remove the pan from the heat and let the rice sit for another 5-10 minutes. This rest will allow the rice to finish steaming and develop a light, airy texture. Using a fork, gently fluff the rice, separating the grains to prevent them from sticking together.
By following these simple steps, you're sure to get perfectly cooked basmati rice every time. The grains will be tender, fragrant and well-separated, ready to accompany your favourite dishes. Feel free to experiment with adding spices or herbs to give your basmati rice a personal touch.
Some Basmati Rice Recipes
Basmati Rice Biryani with Vegetables 
Ingredients
To make this vegetarian Indian recipe, you will need:
250g Basmati rice Canada
150 g small potatoes
150g carrots
150g cauliflower
Two red onions
Two small green chillies (optional)
Three cloves of garlic
5g fresh ginger
8 cl tomato purée
a few cashews
some raisins
One tablespoon of cumin seeds
3/4 teaspoon turmeric powder
Two tablespoons of curry powder
Four green cardamom pods
Four black peppercorns
Three cloves
Two small pieces of cinnamon
One bay leaf
a few fresh coriander leaves
a few fresh mint leaves
One tablespoon of Kewra water
Indian clarified butter, ghee
some water
oil
salt
Preparation
Rinse the rice several times and soak it for 1 hour.
Cut the onions into strips. Cut the potatoes into 4. Cut the carrots into slices diagonally, then the pieces into 2. Cut the cauliflower into small florets.
Peel and grate the garlic and ginger.
Coarsely chop the cilantro and mint.
Coat a frying pan with oil. Sauté the vegetables for about 10 minutes. Reserve them.
In a heavy-bottomed skillet, heat oil. Add the cumin, cinnamon, cardamom, and pepper when it is hot. Add bay leaf, cloves and finally, the onions and mix together.
When the onions become translucent, add garlic, ginger, turmeric, and curry and mix.
Add the vegetables, raisins, cashews, and mix.
Salt and add water halfway up the vegetables and cook over medium heat.
At the same time, boil 1.5 L of salted water. When the water boils, add the rice.
Stop cooking When the rice appears on the surface. It is 3/4 cooked. Drain the rice.
The vegetables are almost dry. Pour in the tomato purée and mix. Add the pepper. Sprinkle the coriander and mint leaves.
Pour in and spread the rice to cover the surface. Sprinkle again with cilantro and mint. Pour three tablespoons of ghee and one tablespoon of Kewra water.
Cover and cook over very low heat for about 10 minutes.
Stop the cooking and let the Biryani rice rest, covered, for another 15 minutes.
Basmati Rice Recipe with Mint and Vegetables 
Ingredients
To make this Indian recipe, you will need:
200g Basmati rice Canada
100g carrots
100g potatoes
One onion
One tomato
Two cloves garlic
5g fresh ginger
15g mint leaves
10g coriander leaves
1 tbsp curry powder
1 and 1/2 teaspoons cumin seeds
Two peppercorns
Two cloves
One piece of cinnamon
One bay leaf
salt to your taste
some water
oil
Preparation
Dice carrots and potatoes. Cut the onion into strips. Dice the tomato. Peel the garlic and ginger. Wash the mint and coriander.
Rinse the rice several times and soak it for about 30 minutes.
Put the coriander, mint, garlic, ginger, 1/2 teaspoon of cumin and two tablespoons of water in a blender to obtain a puree.
Heat a little oil in a pan. When hot, add the remaining cumin, bay leaf, pepper, cinnamon, cloves and onion.
When the onion becomes translucent, add the carrots and potatoes and sauté them for 4 to 5 minutes.
Add the mint purée and the tomato, and mix.
Add the curry powder and sauté for about 3 minutes.
Pour the drained rice with 50 cl of water, salt and mix gently so as not to break the grains of rice.
After 10 minutes of cooking, the rice appears on the surface. Cover and cook for another 8 minutes over low heat.
Turn off the heat and let stand for 10 minutes, covered, before serving the mint rice.
Enjoy your food!