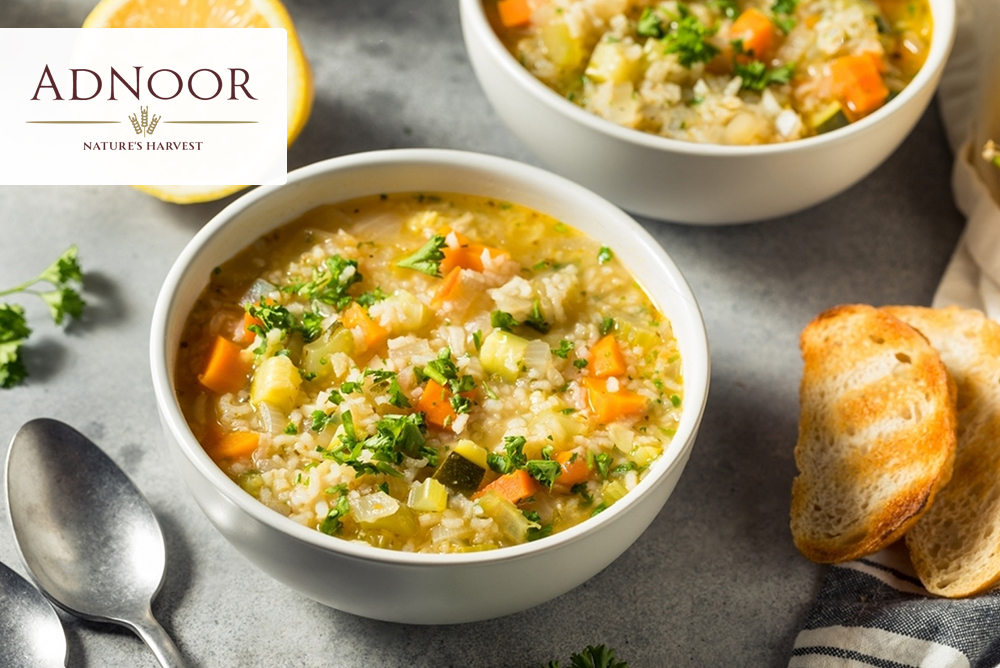 How to Cook Best Basmati Rice Soup
Basmati rice soup is a rich and soothing dish that's ideal for a chilly evening or when you're looking for something warm and satisfying. I recently tasted the Finest Basmati Rice Soup and I must admit that I was blown away.  The deep and flavourful taste of the soup was well balanced by the sweetness of the basmati rice. The rice was well-cooked and provided a pleasant contrast to the creamy soup base. The soup also included a good number of veggies such as carrots, celery, and onions, which offered a wonderful depth of flavor and a pleasing crunch to the soup. One of the things that stuck out about this soup was how filling it was. I was happy with only one bowl, and it kept me full for hours. This makes it an excellent choice for a quick and easy supper when you don't have a lot of time to cook. I would strongly suggest the Best Basmati Rice Soup to anybody who likes a substantial and tasty soup. The components are of the highest quality, and the flavor is unparalleled. This soup is sure to delight you, whether you're searching for a cozy supper or a healthy one.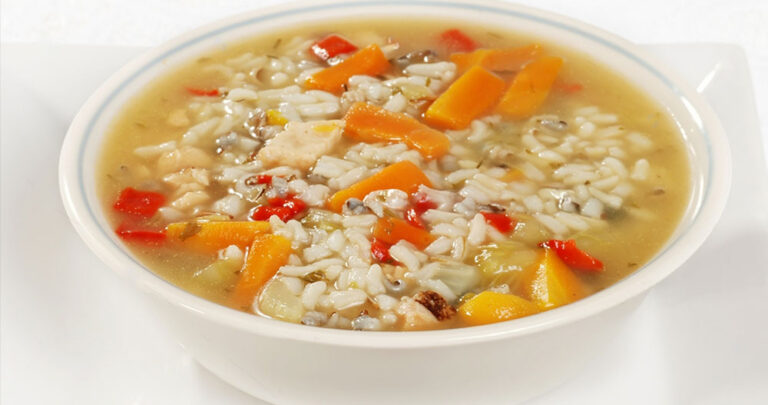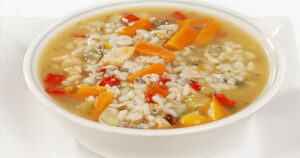 Recipe of Basmati Rice Soup
Basmati Rice  Soup is a rich and full recipe that is ideal for chilly weather or when you need something warm and soothing. It's a terrific way to use up leftover rice and vegetables, and it takes less than an hour to prepare. This dish is suitable for vegetarians and can easily be turned vegan by substituting vegetable broth for the cream.
Ingredients
Basmati rice (1 Cup)
Vegetable broth or chicken broth (6 Cups)
Olive oil (1 Tbsp)
Onion, chopped (1)
Cloves garlic, minced (2)
Stalks of celery, chopped (2)
Carrots, chopped (2)
Dried thyme (1 Tsp)
Dried oregano (1)
Black pepper (1/2 tsp)
Salt (1/2 Tsp)
Heavy cream (optional) (1/2 Cup)
Fresh parsley, chopped (optional)
How to cook
Rinse the Basmati rice in a fine mesh sieve before adding it to a medium-sized pot with 2 cups of broth. Bring everything to a boil, then lower to low heat and leave it to stew for 15-20 minutes, or until the rice is thoroughly cooked. Set it away once completed. Warm the olive oil in a big saucepan over medium heat. Sauté the onions and garlic for 5 minutes, or until they turn transparent. Stir in the celery, carrots, thyme, oregano, salt, and pepper until everything is combined. Cook for another 5-10 minutes, or until the veggies are soft. Bring the remaining 4 cups of broth to a boil in a separate pot. Reduce the heat to low and allow the soup to simmer for 15-20 minutes, or until the veggies are tender and the flavors have combined. Pour in the cooked Basmati rice and whisk everything together. This is the moment to add the heavy cream if you want a creamier soup. Mix it in and continue to cook for 5 minutes. Before serving, sprinkle with fresh parsley if desired.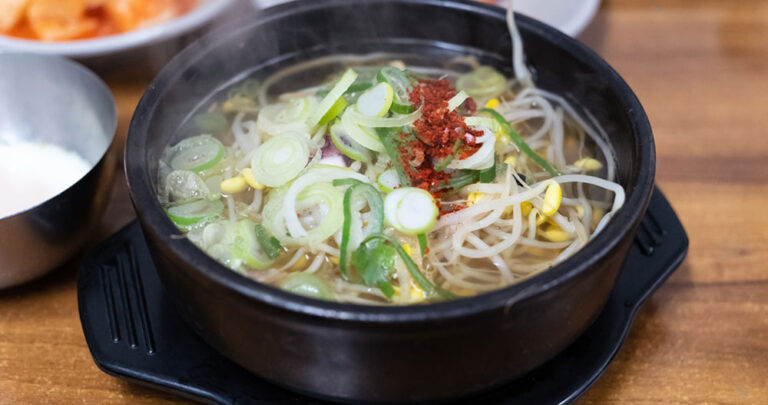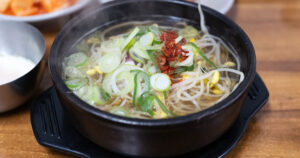 Tips
There are various tips and strategies for cooking Basmati Rice Soup that can help you produce a great and pleasant dinner. Here are a few pointers to remember.
Basmati rice, Basmati rice has long, thin grains and a fragrant taste. To guarantee that the soup has the finest flavor and texture, use high-quality rice while creating Basmati Rice Soup. Seek impurity-free Basmati rice with consistent color and texture.
Rinse the rice, it is critical to properly rinse the rice in a fine mesh strainer before boiling it. This removes any extra starch and prevents the rice from becoming mushy when added to the soup.
Vegetables, Basmati Rice Soup is an excellent way to use up any leftover veggies in your refrigerator. Carrots, celery, onions, and bell peppers are all excellent additions to the soup, but other vegetables such as zucchini, squash, or spinach can also be used. Using a variety of veggies not only adds flavor and texture to the soup but also increases its nutritional content.
Herbs and spices, Fresh herbs and spices may significantly improve the flavor of Basmati Rice Soup. Dried thyme, oregano, and black pepper are often used, although fresh herbs such as parsley, cilantro, or basil can also be utilized. If you're using dried herbs, be sure they're not too old and haven't been lingering in your cupboard for too long.
Simmering the soup for at least 15-20 minutes allows the ingredients to combine, resulting in a more flavorful soup. To keep the rice from sticking to the bottom of the saucepan, stir the soup occasionally.
The use of the cream is optional, although it may give the soup a rich and creamy texture. To do this, you can use heavy cream, half-and-half, or even coconut milk. If you want to keep the soup vegan or dairy-free, you may skip this step.
You may add protein to the soup to make it more full and healthful. Cooked chicken, tofu, or chickpeas can be added to the soup. To ensure that the protein is thoroughly cooked, modify the cooking time appropriately.
After the soup is finished, taste it and adjust the spices to suit. To bring out the flavors, you may need to add additional salt or pepper.
You can prepare a tasty and healthful Basmati Rice Soup for any occasion. This soup is a terrific way to use up veggies while also creating a cozy and tasty dinner, whether you use fresh or leftover ingredients.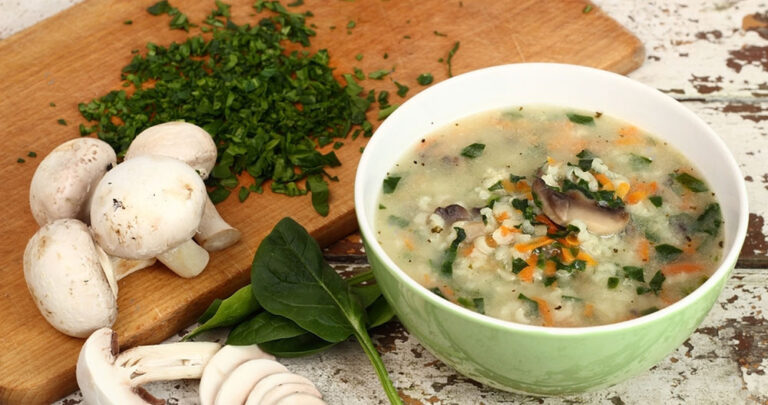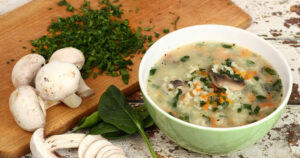 Crux
Basmati Rice Soup is high in carbs, which are our bodies' primary source of energy. Carbohydrates fuel our muscles, brain, and other organs. Basmati Rice Soup's rich carbs help give steady energy and minimize blood sugar spikes. Basmati Rice Soup has a lot of fibre, which is good for your digestion. Fiber promotes regular bowel movements and prevents constipation, which helps keep our digestive tract healthy. Basmati Rice Soup is also high in vitamins and minerals. Carrots, celery, onions, and bell peppers are high in vitamins and minerals including vitamin A, vitamin C, and potassium. For the best quality Basmati Rice in Canada visit website adnoor.ca