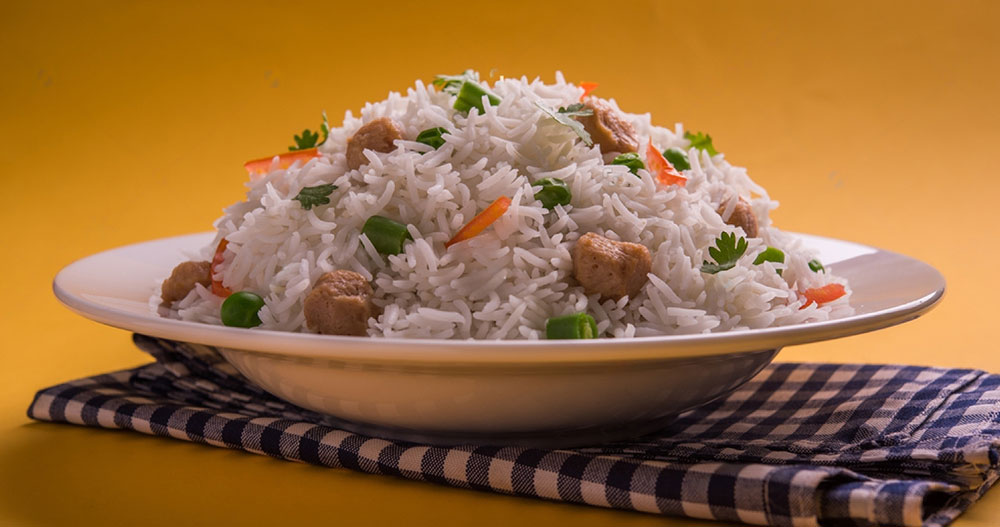 A vegetable belonging to the Brassicaceae family, cauliflower, is prized by many families for its benefits. Low in carbohydrates and calories, cauliflower is ideal for dietary restrictions such as the diabetic-friendly diet, the ketogenic diet and the gluten-free diet.
It is a very versatile vegetable that can be used in the preparation of an appetizer, a main meal or a dessert. Among the many ways to prepare this vegetable, cauliflower rice is original and very popular with the whole family!
Thanks to its very low glycemic index, this rice is an excellent alternative to classic rice. This is one of the reasons that motivated us to present to you in this article the different ways to concoct a good dish of cauliflower rice.
What is Cauliflower Rice?
Also called cauliflower semolina, cauliflower rice is not actually rice. It is indeed the cauliflower vegetable reduced to a sandy/grainy texture using a grater or a food processor, which gives it the appearance of semolina or rice. You can then, for example, sauté it in a pan with a little oil and a few seasonings to rid it of its bitterness and give it a special flavour, or even eat it raw in certain suitable recipes.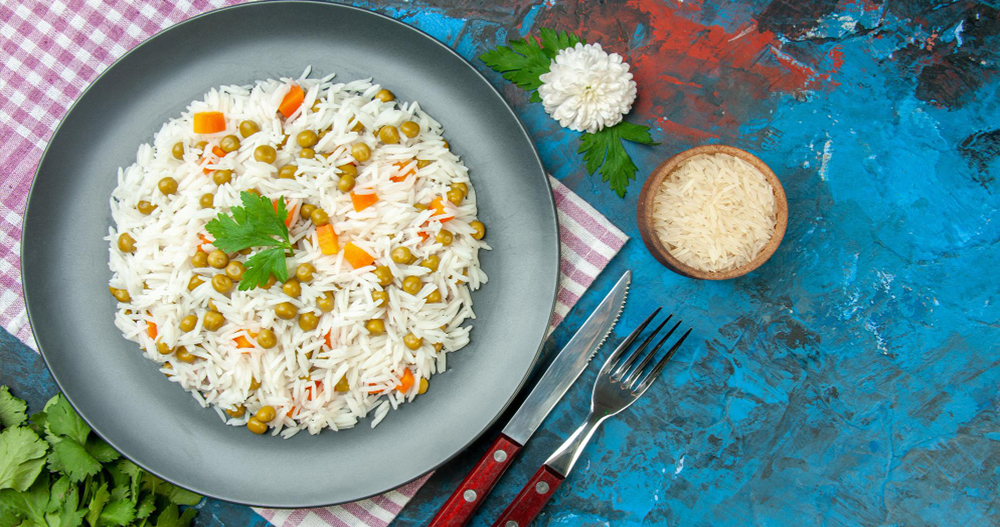 Cauliflower Rice Benefits
Cauliflower has always been present for years in many grocery stores. Rich in nutrients and easy to prepare, this food has become part of the menus of many restaurants around the world. As it is a vegetable with a neutral taste, it perfectly absorbs the taste of everything you give it, which is why it is easily incorporated into all kinds of savoury and sweet recipes. It brings a portion of vegetables to the various concocted dishes while becoming what we want of him.
Available in any season, cauliflower offers many health benefits to those who adopt it. Rich in minerals, vitamins and antioxidants, cauliflower is a perfect ally for health. In addition, it is a vegetable that has a good fibre content because we find in a cup of cauliflower at least 3 grams of fibre or 10% of the daily fibre needs of man. Thus, the regular consumption of this type of vegetable is an excellent way to fight naturally against certain chronic diseases because the fibres promote good digestive health.
Also, it should be noted that this vegetable is low in calories and carbohydrates. Indeed, a cup of cauliflower contains only 5 grams of carbohydrates, while there are 45 grams of carbohydrates in a cup of rice. It is, therefore, an excellent low-calorie substitute that you can adopt in place of high-calorie foods.
Some studies have also linked regular rice consumption to an increased risk of type 2 diabetes. Nothing to be alarmed about if your consumption is "normal," but a plus point for cauliflower rice!
How to Make Cauliflower Rice?
If cauliflower rice is very popular with consumers, it is simply because its preparation does not require the use of major resources. In 15 minutes, this dish is ready. However, you must have the necessary equipment to achieve this: an S-blade robot, a grater or a mandolin.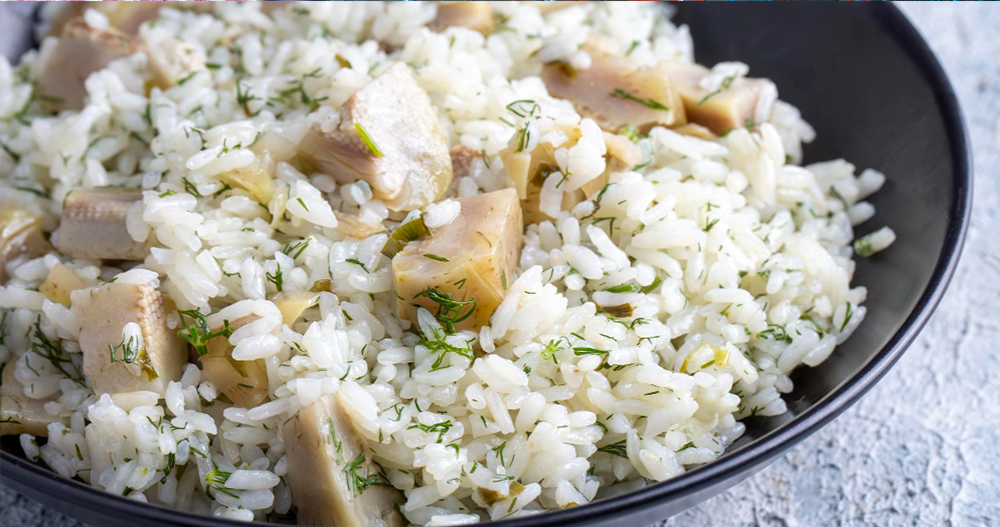 Preparation of cauliflower rice using a grater
This method of preparation is very popular with chefs. With this method, the cauliflower must first be washed and dried. Then you have to cut it into two parts. Use a salad bowl to grate it.
You can also use a mandolin with interchangeable blades to adjust the size of the semolina/cauliflower rice you want to get.
If You Don't Want To Use It Raw
Excellent raw cauliflower rice can, of course, also is cooked. An example of simple cooking that does not take time: pour your rice obtained in olive oil and sauté it for a few minutes in a pan for example. Before adding the rice to the oil, you can put some seasonings like garlic, onion, fresh parsley, or a few pinches of cayenne pepper. Don't forget to salt and pepper. Similarly, a tablespoon of soy sauce will not be too much. After a few minutes of cooking, it's ready!
Be Tempted By a New Flavour: Raw Cauliflower Couscous with Orange Fennel Salad.
Cauliflower rice is also versatile in its preparations. In this recipe for raw cauliflower couscous with orange fennel salad, you will need some ingredients such as spring onion and pea shoots, and to flavour your plate, you can add fresh parsley and mint, fennel, orange, olives and lemon.
A great "fried cauliflower rice" dish to impress your guests
This cauliflower rice recipe is inspired by Nasi Goreng, an Indonesian fried rice dish. It's a vegan dish that you can whip up in a very short amount of time.
To make this fried cauliflower rice dish, you will need the following:
a small carrot,
a medium cucumber,
a cup of lentil sprouts,
cherry tomatoes,
a cup of fresh peas,
1 cup sliced ​​fresh green beans
and, of course, a cauliflower.
Being a spicy dish, you will also need:
a red pepper,
a spring onion,
a lime and
Two tablespoons of coconut aminos (which is a substitute for soy sauce!)
How to Store Fresh Cauliflower Rice?
Preserving cauliflower rice is easy to do. Indeed, you just have to freeze it in an airtight bag and put it in the fridge. But before, you must first prepare it and rid it of excess moisture. Also, make sure you have expelled the bag of air by flattening the bag. Finally, note that its shelf life does not exceed three days since, after this period, it develops a somewhat unpleasant smell. Not against it if it is uncooked; you can keep it for several weeks.
Finally, no problem with freezing; it is also very easy to thaw once frozen and will retain all its nutritional values ​​in the freezer.
Visit the ADNOOR website for the best golden Sella basmati rice, long-grain rice, brown rice, Super Kernel Basmati Rice, white rice, nuts, seeds, and dried fruits. We take pride in saying that we are the best basmati rice suppliers in Canada and have been the importers, exporters, wholesalers, distributors, and co-packers of various nuts and grains in Canada for the last 25 years. We aim to provide our customers with quality products so they keep trusting us. So without wasting time, visit our website and order what you need.