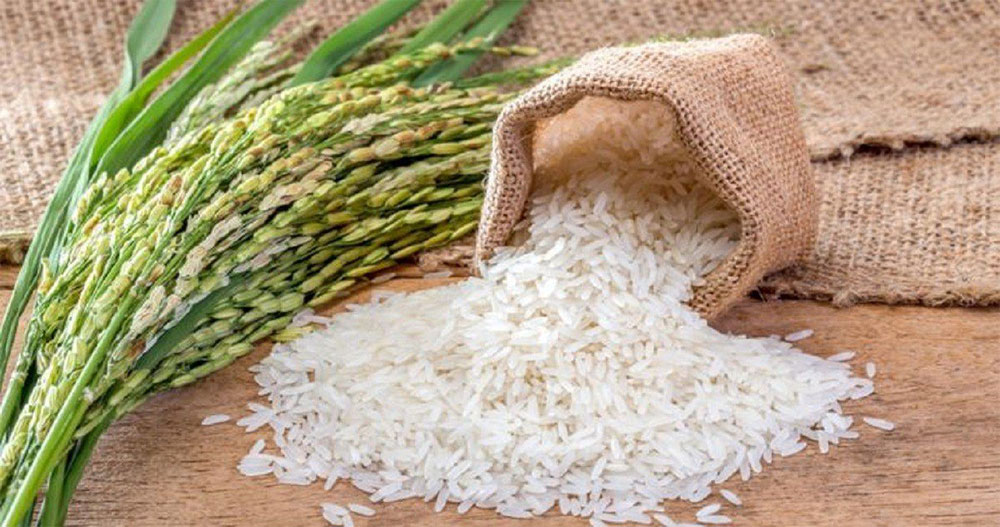 Rice is a food that is often found on our plates. And so much the better, because its benefits are numerous! Rice is a loved food and is the most consumed cereal in the world. There are different species and varieties of rice. Basmati rice, cargo rice (also called brown rice), glutinous rice, and red rice: learn the particularities of these types of rice. So, continue reading, and dont go anywhere.
Rice species: Oryza sativa and Oryza glaberrima
Rice belongs to the family of Poaceae. Cultivated rice belongs to two species:
Oryza sativa, the most cultivated, which is native to Southeast Asia;
Oryza glaberrima is produced only in West Africa, where it originated.
Wide varieties have been developed from the Oryza sativa species. The latter is subdivided into two subspecies:
Oryza sativa japonica, with shorter grains;
Oryza sativa indica, with longer grains.
There is also an intermediate group, javanica, which belongs to the japonica group. Fragrant rice, such as Indian basmati rice and Thai hommali rice, fall under the indica subspecies, according to the Encyclopedia Universalis.
The classification of Asian rice into two subspecies, indica and japonica, sits on molecular bases (the organization of the genome, ploidy, level of homology genomes, etc.) and reproductive incompatibility. These two groups correspond to two domestication events on both sides of the Himalayas.
Varieties of Rice
The thousands of rice varieties are sometimes classified according to their degree of earliness or the length of the vegetative cycle (approx. 160 days): early, late, very late (over 210 days).
"Wild rice" belongs to a related genus: rice (Zizania aquatica L.), native to the northern United States and Canada.
In the sativa complex, there are two species of cultivated rice, their wild relatives, and closely related species:
Oryza sativa Linn. Asian cultivated rice;
Oryza sativa f. spontaneous auct;
Oryza rufipogon Griff. , which is the supposed relative of the cultivated species Oryza sativa, the Asian rice;
The name Oryza nivara should no longer be used;
Oryza meridionalis Ng;
Oryza glumaepatula comes from South America. This species cannot be distinguished morphologically from Oryza rufipogon, but the plants are not interfertile;
Oryza glaberrima Steud. , the domesticated Casamance rice in West Africa from the wild species Oryza barthii. Oryza glaberrima is cultivated only in West Africa, while Oryza barthii is present in East Africa;
Oryza barthii A. Chev. , a probable wild relative of Casamance Oryza rice.
The officinalis complex includes species with ecology more diverse:
Oryza officinalis Wall;
Oryza minuta Presl;
Oryza rhizomatis Vaughan  is restricted to the island of Ceylon (Sri Lanka);
Oryza eichingeri Peter;
Oryza punctata Kotschy ex Stend;
Oryza latifolia Beauv;
Oryza alta Swallen ;
Oryza aussisis Domin ;
Oryza grandiglumis (Don.) Prod.
Two other groups, smaller in number of species, are described in the literature: the ridleyi and the granulata complex.
Shape: Round Grain, Long Grain, Long Grain Rice, Medium Grain and Short Grain
In general, there are:
Round grains: they are very rich in starch and tend to clump together; they are used for desserts, pastries, and entremets, but also risotto and paella.
Long grains: they are light but firm and do not stick; these side rice and salad.
However, with regard to cargo rice (also called brown rice), i.e. rice with its husk removed but which has its bran envelope and its germ, there are no international standards for grain size and shape. The IRRI (International Rice Research Institute) applies the following size scale:
extra-long: > 7.50 mm;
long: 6.61-7.50mm;
medium: 5.51-6.60mm;
short: < 5.50 mm.
For the shape of the grain, the scale depends on the length/width ratio:
thin: > 3.0 mm;
medium: 2.1-3.0mm;
wide: 1.1-2.0mm;
round: < 1.0 mm.
Commission in 1990 proposed the following classification of milled rice based on the ratio of grain length to grain width:
long grain: < 3.1 mm;
medium grit: 2.1-3.0mm;
Short grain: < 2.0 mm.
The varieties of rice grown each have their characteristic aroma. For example:
turkey ;
Or, if jasmine-scented, from Thailand.

Sadri and Dom Siyah (very long and fine grains), delicately scented, come from the Caspian Sea in Iran.
Brown Rice (Cargo or Brown Rice), Sticky Rice, Wild Rice, Red Rice
There are different varieties of rice depending on the processing. Indeed, according to their degree of refining, rice door have different names:
Paddy rice: this is rice still wrapped in its protective husk; it is inedible rice.
Brown rice: this rice is rid of its husk but which has its envelope of bran and its germ; it is, therefore, rich in fibre. Count one hour of cooking!
Semi-complete rice: it is obtained by abrasion; its fibres are less irritating, and the cooking time is shorter.
White rice: the pericarp, the protein base and the germ are eliminated, which leads to a loss of 60% of the minerals of the salt.
Polished rice is white rice that has been made smooth.
Glazed rice is polished rice glazed with glucose. It must be washed before cooking; otherwise, it will stick!
Glutinous rice is a rice particular to Asian cuisine. It is sticky because it contains a lot of amylopectin.
Wild rice, with long black grains, is not rice. It is actually an herb from the wild rice family. Expensive because difficult to harvest, and its long, black grains have a nutty flavour.
Red rice comes from Thailand. It is brown rice. Its red envelope is very thick. The grain is pink, and the colour increases during cooking.
Visit the ADNOOR website for the best long-grain rice, golden Sella basmati rice, brown rice, white rice, Super Kernel Basmati Rice, nuts, seeds, and dried fruits. We take pride in saying that we are the Best Basmati rice suppliers in Montreal and have been the importers, exporters, wholesalers, distributors, and co-packers of various nuts and grains in Canada for the last 25 years. We aim to provide our customers with quality products, so they keep trusting us. So without wasting time, visit our website and order what you need.