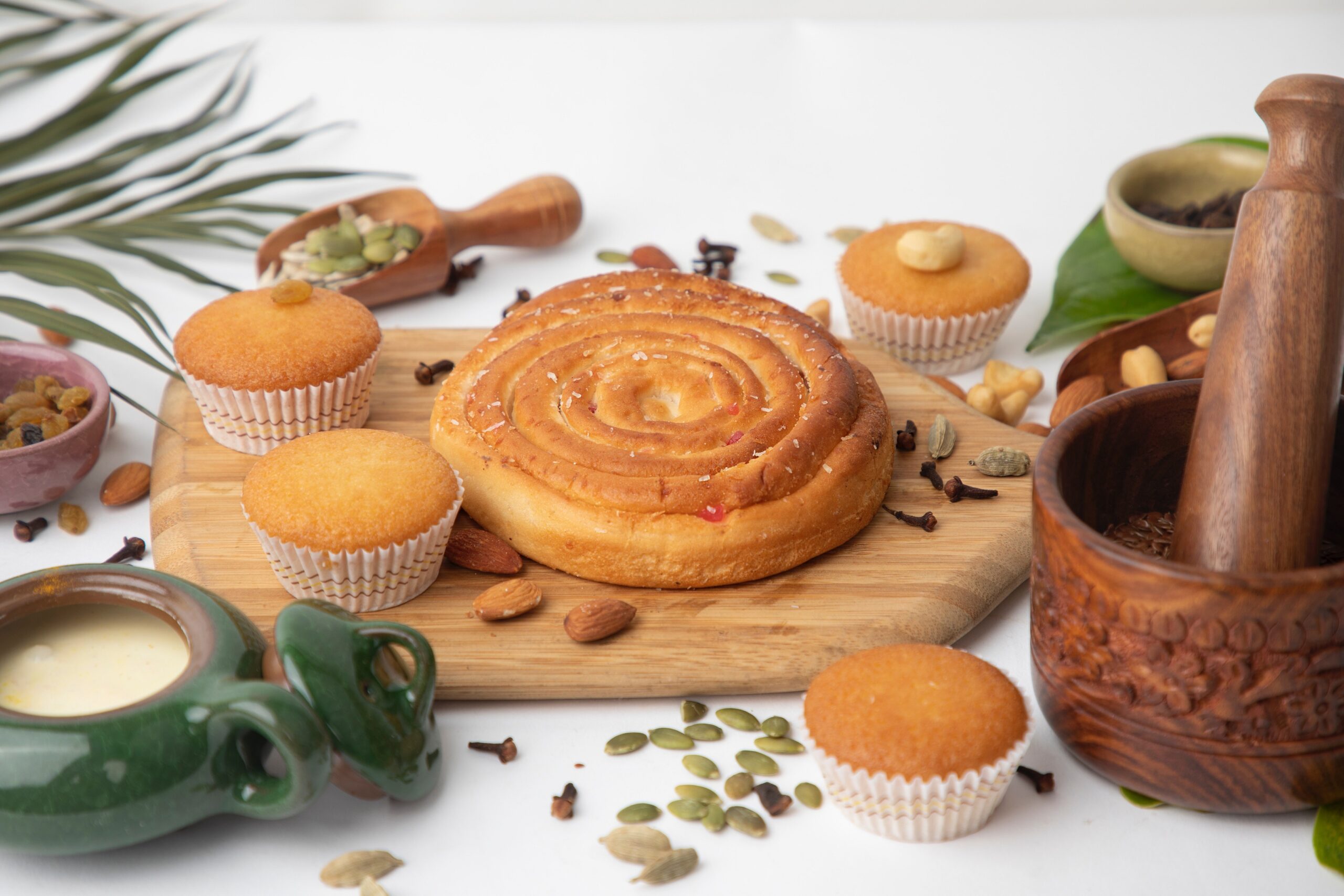 True allies against stress and fatigue, raisins, almonds and other nuts are excellent, especially when they give our dishes a crunch or sweetness. Yes, dried fruits are particularly high in calories. This is true for dehydrated fruits (around 250 calories per 100g) as well as oilseeds (around 600 calories per 100g). However, it would be a shame to ignore these concentrates of nutritional benefits. Provided you do not fall into the package, your balance will see nothing but fire, and your body will benefit from all its properties.
Rich in iron, potassium and magnesium, figs Canada, prunes, dates, dried apricots, raisins or even dried bananas will help you fight against fatigue, both physical and intellectual, and against the little blues. Very concentrated in good essential fatty acids, walnuts, almonds, hazelnuts, and company will contribute to your good cardiovascular health. Remember that all these dried fruits are a mine to increase fibre intake.
Contents
Make Your Restaurant Menus Healthy With Dry Fruits.
The Secrets of Healthy Snacking.
Best Dried Fruit Recipes You Can Add To Your Restaurant Menu.
Thai poultry curry stuffed with dried fruits.
Panna Cotta With Orange Blossom Stewed Dried Apricots – Almonds.
Veal Fillet Stuffed With Dried Fruit.
The Secrets of Healthy Snacking
Of course, you will have to adapt your daily portions of dried fruits to your needs. If you have normal physical activity, do not crunch more than three dates and about ten almonds per day, for example. But athletes, pregnant women, teenagers and the elderly can increase the proportions. The main thing is to combine dehydrated fruits and oilseeds during the same intake and chew them well to make the most of their nutrients.
On the oilseed side, avoid grilled and/or salty preparations. Once these precautions have been taken, have fun. Bite into them at snack time, sprinkle them over your salads and vegetables, and incorporate them into your desserts.
Best Dried Fruit Recipes You Can Add To Your Restaurant Menu
Thai poultry curry stuffed with dried fruits
Preparation time: 20 mins
For four people)
Ingredients:
Stuffing of dried fruits
Six dried apricots
125 g raisins
One handful of hazelnuts
One handful of pistachios
One handful of almonds
1 tbsp of honey, one pinch of salt and pepper
Poultry
Four skinless poultry fillets
Curry sauce
Two shallots
One large carrot
2 cm of ginger root
Two lemongrass sticks
1/2 red pepper
One not-very-ripe banana
1/2 apple
Red and yellow curry paste
One brick of coconut milk
1 tsp soy sauce
2 tbsp rapeseed oil
Toppings
1/2 pumpkin
One red pepper
One apple
Preparation:
Stuffing of dried fruits
Crush the dried fruits;
Add honey, salt and pepper;
Stuffed poultry
Open the fillets lengthwise and spread a thin strip of stuffing;
Roll the fillets into a sausage using a sheet of cling film. Tighten and knot each end;
Boil the water in a large pot, add the ballotines, cover and turn off the heat. Leave to cook for 15 minutes.
Curry Sauce
Peel and finely chop the vegetables and fruits and grate the ginger;
Fry them in a Dutch oven with the rapeseed oil (in the order indicated on the list);
At the end of cooking, add the curry paste. Three minutes later, pour the coconut milk and soy sauce. Cook for a few minutes, then mix.
Trim
Deseed the pumpkins, dice;
Cut the peppers into 1 cm squares;
Dice the apples;
Cook everything in the curry sauce.
Dressage
Pour the vegetables into a deep plate;
Cut the poultry fillets into thick rounds; arrange them around the vegetables.
Chef's tip:
Serve with rice.
Panna Cotta With Orange Blossom Stewed Dried Apricots – Almonds.
Preparation time: 20 mins
For four people)
Ingredients:
Compote
240g dried apricots
300g water
45g honey
50g slivered almonds
Panna cotta
370g soy cream
40g soy milk
40g of honey
8 ml orange blossom
Four sheets of gelatin
Preparation:
Apricot – almond compote
Cut the dried apricots into small cubes;
In a hot skillet, colour the almonds;
Bring the water mixed with the honey to a boil. Once boiling, add the cubes of dried apricots. Cover and cook for about 5 minutes;
When all the water has evaporated, pour the preparation into another container. Add the almonds. Store at room temperature.
Panna cotta
Soak gelatin in cold water;
Pour the soy cream, milk, honey and orange blossom in a saucepan. Bring everything to a boil;
Add the gelatine sheets to the saucepan, stir and cook just for 1 minute over low heat.
Dressage
Pour the panna cotta into the verrines and put them in the fridge for at least 2 hours;
Just before serving, pour in the dried fruit compote;
Sprinkle with some roasted almonds.
Chef's tip:
Make the panna cotta the day before. Apricots can be replaced with dried figs.
Veal Fillet Stuffed With Dried Fruit.
Preparation time: 10 mins
Cooking time: 2 hours
For eight persons
Ingredients:
1.2 kg of veal nuts
Ten prunes
Ten dried apricots
4 figs
One glass of walnut wine
Eight potatoes, peeled and cut into equal-sized pieces
One drizzle of olive oil
The filling:
Two carrots cut into pieces
Two onions cut into pieces
Preparation:
Immerse your Romertopf for 10 minutes in water to moisten it well;
Cut the dried fruit into pieces and put them to marinate in ½ glass of walnut wine;
Make a cut in the veal nut and stuff it with dried fruit;
Then, tie the meat to prevent the stuffing from coming out during cooking;
Put a drizzle of olive oil and the veal in the Romertopf. Season and add the rest of the walnut wine. Close the lid;
Bake in a cold oven for 2 hours at 180°;
Thirty minutes before the end of cooking, add the potatoes.
Nut Pie
Preparation time: 30 mins
Cooking time: 25 mins
For 8 persons
Ingredients:
The shortcrust pastry:
250g of flour
50g rapeseed oil
One egg yolk
One pinch of organic sugar
½ glass of goat's milk
The nut machine:
200g walnut kernels
100g of honey
Four eggs
One teaspoon of cornstarch
Preparation:
Preheat your oven to 180°;
The shortcrust pastry:
Put the flour, rapeseed oil, egg yolk, and sugar in a container and mix everything with your fingers, adding the milk. Do not overwork the mixture. Otherwise, the dough will become elastic;
Roll out the dough with the help of a rolling pin and put it in a pie pan previously covered with parchment paper;
Prick the dough with a fork.
The nut machine:
Mix the walnut kernels, honey, eggs and cornstarch. Then, spread this mixture on the dough;
Bake at 180°C for 25 minutes.
For premium-quality Basmati rice, nuts, seeds, and dried fruits, visit the ADNOOR website. With 25 years of experience as importers, exporters, wholesalers, distributors, and co-packers of various nuts and grains in Canada, we are the best wholesale suppliers of rice and dry fruits in Canada.
CALL US AT +1 (647) 897-8959
REQUEST A QUOTE [email protected]