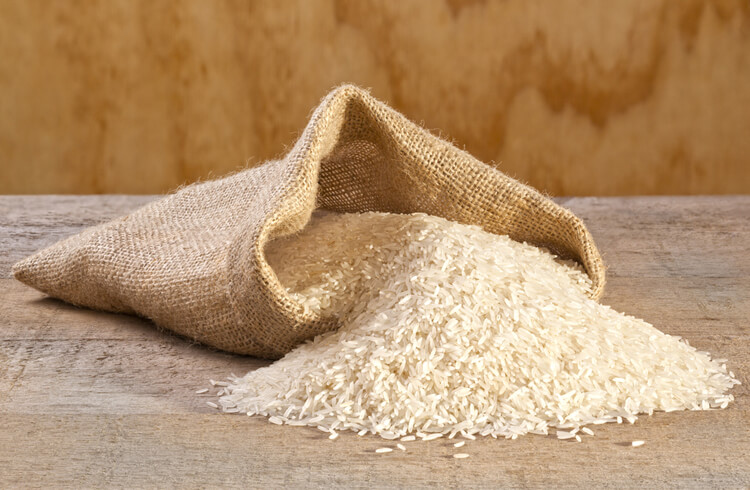 If you think rice is just rice, here are some of the reasons why Basmati rice is the best and why it should be preferred over regular rice.
Basmati Is A "Super Grain" Full Of Health Benefits.
Basmati is gluten-free and low in fat and contains essential amino acids and folic acid. It is very low in sodium and contains no cholesterol. Basmati has a medium to low glycemic index, meaning it releases its energy at a relatively slow and steady rate to promote a more balanced energy level.
Basmati, an Exceptional Flavour
The taste of Basmati rice is different from that of any other rice. Unlike regular long-grain rice, the light and fluffy texture of basmati's long, fine grains offers the palate a different experience in terms of mouthfeel and taste – distinctive, unique, and slightly 'nutty.'
The Aroma Of Basmati Is Wonderful.
Basmati (which means "the fragrant") is characterized by its aromas of sunburnt wood and flowers. If you want to sell your house, just cook Basmati rice instead of baking bread!
Basmati Rice Is The Champagne Of Rice.
Compared to champagne, pure Basmati Rice is steeped in centuries of legendary tradition and heritage. Like a good wine, basmati improves with age, and, particularly, characteristics depend entirely on nature.
The Basmati Needs A Lot Of Love And Affection.
There is only one basmati harvest annually, and the plant needs specific climatic conditions to mature and flourish. It grows much taller than other rice, which makes it vulnerable to wind damage. Its delicate composition explains the constant need for vigilance and cares on the grower's part while allowing the plant to develop its complex and unique taste and characteristics. This constant love and affection are reflected in its high price compared to regular long-grain rice.
In The Kitchen, Basmati Rice Is A Dream Product.
After cooking, the grains of Basmati rice are light, delicate and separate. This is due to the careful grinding of the grains, rejecting broken grains that could release starch and make the rice sticky. Uniquely, the basmati grain expands more than twice its dry length during cooking. Unlike other types of rice, grains only expand lengthwise, and they retain their long and thin characteristics when cooked.
Basmati Is Super Versatile.
The open texture of basmati allows the grain to absorb other flavours, making it a good partner in many recipes.
ADNOOR Is Responsible
We consider ourselves the "guardians" of the basmati. From the beginning, we have worked tirelessly to keep the legend of pure basmati alive. We adopt an equitable policy, working with farming communities in the basmati growing region. It's a one-of-a-kind relationship. We support traditional farming by offering free cultivation advice through face, our advice cell to farmers, and we provide basmati seeds to farmers without any profit.
Basmati – The Legend Is Alive And Well.
For more than 25 years, we have been committed to preserving this legendary rice. Today, farmers still grow basmati using the methods of growing this precious grain that has been passed down from generation to generation. Our experienced buyers have only one goal: to buy the best basmati, whatever the price. It is as valuable to those who grow it as it is to those who cook it.
To get the best quality basmati rice, nuts, seeds, and dried fruits, visit the ADNOOR website. We have been the importers, exporters, wholesalers, distributors, and co-packers of various nuts and grains in Canada for the last 25 years. For more details, visit our website.