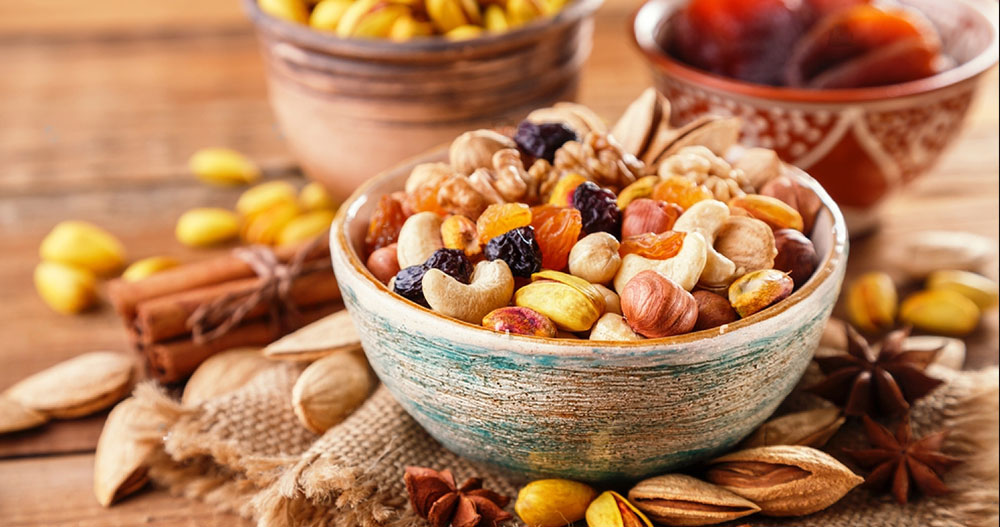 Here is a flagship recipe for a spread full of good oilseeds with very little sugar and ingredients. An original and ultra-gourmet idea that we love to make with the nut purees of your choice: you can make them with peanut butter, hazelnut puree, sesame or almonds; they all go very well together.
Why Make An Original Spread Yourself?
For An Original Spread That Changes
We like to make original mixtures to change a little from the existing spreads on the market and have the satisfaction of making our own products. You can imagine all the possible associations, even the traditional chocolate spreading a little cocoa.
For A Healthy Spread with Known Ingredients
With very little sugar and full of lipids, these spreads are not light but at least full of good nutrients and ultra-tasty in the mouth: they are consumed (almost) without moderation. Making your own spread is also a guarantee of a better composition than the overly sweet spreads that are often found in the supermarket.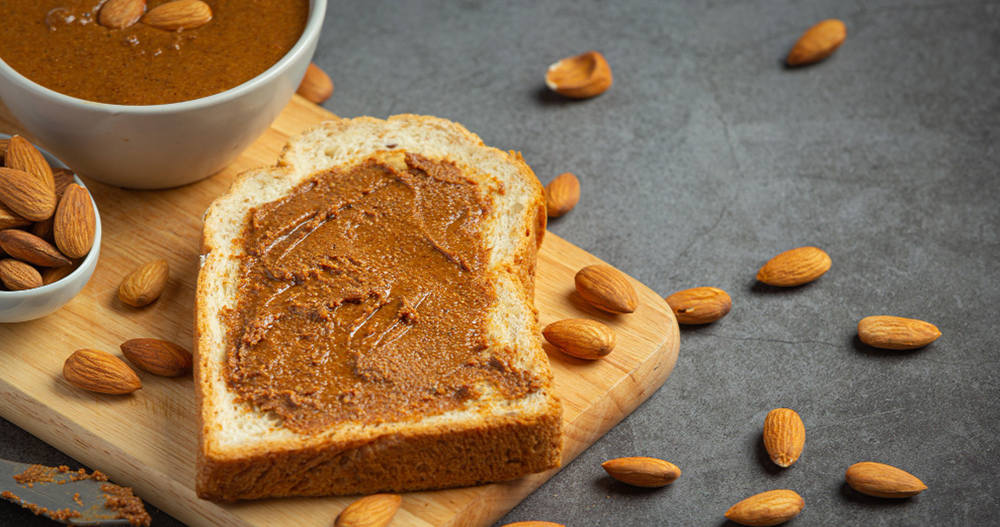 For A Cheaper Spread
Realizing your own spread takes a little more time but allows you to save money on your shopping: you only pay for the raw products separately and do not pay for the manufacturing. Spreads, especially those with oilseed purees, are particularly expensive. And to make it even cheaper, you can make your basic oilseed puree yourself, too: it takes about 30 minutes.
All you have to do is roast the nuts in a pan or in the oven at 180° for about 20 minutes and pass the heated nuts through a food processor with an S blade. After 10-15 minutes, the oilseeds turn into a powder, then into a thick paste, then into a delicious coulis which will allow you to then make many original oilseed spreads.
You will find all the products of this original spread mentioned at the bottom of the page or in our selection of organic products, in bulk and in returnable jars.
Recipe for the Original Oilseed Spread
Very easy to make, in several steps if you make the basic nut purees yourself:
Spread Ingredients
100g hazelnut puree
100g whole almond puree
1 tbsp sugar of your choice (coconut sugar is the best!)
1 tbsp coconut oil
Optional: grated coconut, which adds a bit of crunch. If you have some at home, add some!
Realization of Basic Oilseed Purees
If you want to make it at home, you will first need to roast the nuts:
Heat the hazelnuts and whole almonds in a pan for 20 minutes, mixing well. If they are hazelnuts, you will have to remove their little skin.
pass them in a food processor (S-shaped blade, no blender – this is important) for 10-15 minutes until they take on a consistency of powder, then paste, then puree ready to go into an original spread of your choice.
So you get an already very delicious hazelnut/almond puree this way.
Realization of the Original Spread
If you make it with ready-made oleaginous purées, then all you have to do is mix these different purées together to make your original and vegan spread. Then add the coconut oil and sugar to the puree mixture and store them in a jar.
Storage of the Original Oilseed Spread
This original spread can be kept for as long as your classic oilseed purees since there is no water but only butter or oil, which are very good preservatives. Know that any recipe containing water must be kept in the fridge and consumed in the days that follow.
Using the Original Oilseed Spread
If you don't eat them with a spoon like us, oilseed spreads can be used in all types of dishes and preparations:
to spread on good bread with seeds
to pour over your bowls of cereal or granola for the morning or afternoon tea
to use in your recipes for muffins or filled cakes, in soft hearts
to be used for super original glazed cookies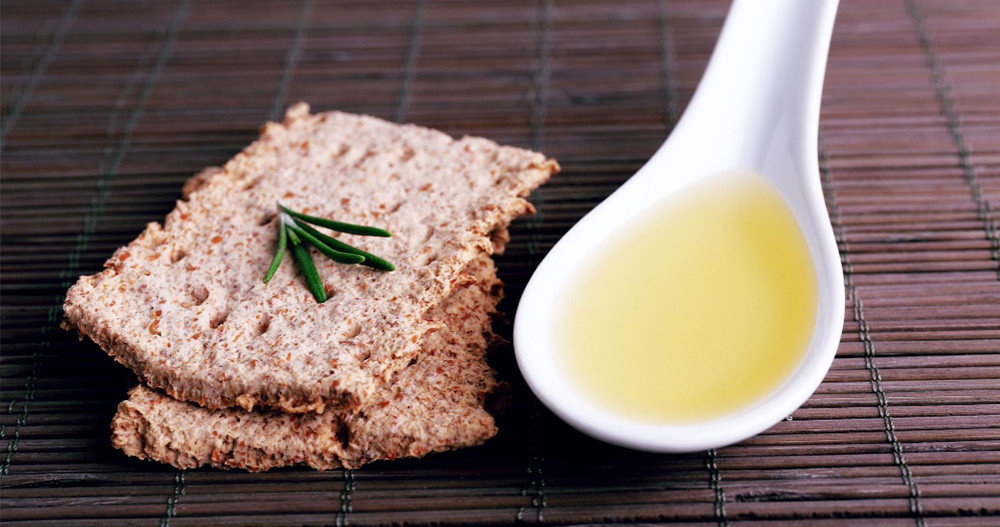 Anti-Waste Tip with the Original Spread
Is your spread finished? If you do not scrape the jars of your spreads, then here is a nice trick to finish them and enjoy them to the end. You'll need the following:
your nearly finished jar of the original spread
a little animal or vegetable milk, the quantity to fill the jar
So pour the chosen milk into your jar of spread that you have refrained from scraping with a spoon or finger. Put the jar without the lid in the microwave for 30 seconds to 1 minute and enjoy this good milk with the taste of oilseeds, and avoid wasting even very small quantities of dough.
Banana and date spread.
You can combine banana and date spread with various dishes, and one can also eat it solo. If you want to make this delicious banana and date spread, here is the recipe.
Ingredients
Four ripe bananas
8 Medjool dates
1 C. Claire cinnamon
Preparation
Preheat your oven to 200°C, fan-assisted.
Pierce the banana with a knife (about 5-6 small cuts) and bake in the oven for 20 minutes. While cooking, hydrate the dates in hot water.
For the banana, let it cool at room temperature for 30 minutes, then peel it.
Mash the pitted dates with the banana and cinnamon. Set aside a few pieces of dates for dressing.
Spread the spread on toasted sandwich bread and decorate with pieces of dates on top.
Dark Chocolate and Hazelnuts Spread.
Dark chocolate and hazelnut spread are equally popular among children and adults. In order to make this delicious spread follow the recipe.
Ingredients
120g toasted hazelnuts
100g of dark chocolate
6 Medjool dates (pre-soaked)
Hot water (you can use leftover date hydration)
A few cl of vegetable drink until the desired texture is obtained
Preparation
Crush the hazelnuts using a blender or mixer until you get a smooth paste.
Next, melt the dark chocolate in a bain-marie or microwave in batches of 10 seconds on maximum power.
Mix the dark chocolate with the hazelnuts, dates, hot water and vegetable drink. Add the vegetable drink until you obtain a homogeneous paste with a creamy texture.
Then spread on toasted organic sandwich bread and decorate with dark chocolate shavings. You will enjoy it!
Visit the ADNOOR website for the best golden Sella basmati rice, long-grain rice, brown rice, Super Kernel Basmati Rice, white rice, nuts, seeds, and dried fruits. We take pride in saying that we provide the best basmati rice in Canada and have been the importers, exporters, wholesalers, distributors, and co-packers of various nuts and grains in Canada for the last 25 years. We aim to provide our customers with quality products so they keep trusting us. So without wasting time, visit our website and order what you need.