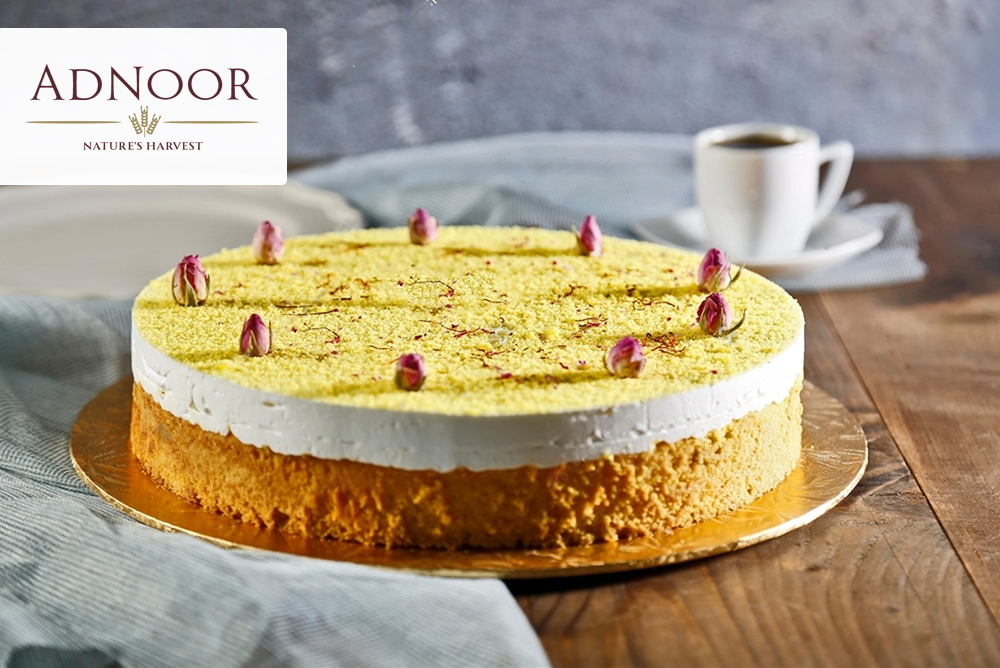 This salty rice cake with saffron, ricotta's heart, and asparagus sauce has been a classic for many years. It has the advantage of being very easy to make and child's play while having a chic look (wows, mother-in-law). It is very practical when you have guests, a buffet or a large table because you can prepare it in advance. Preparing this dish could be a good idea when parties and meetings with family or friends flourish. In any case, it is always a great success.
Insights into the Dish
The base is rice with saffron (a great classic, just think of risotto Milanese), but the rice is cooked in water or broth (not in risotto) as in arancini, supplì and many cakes of Italian rice, which makes our job easier. At heart, we find ricotta with a bit of ham and asparagus very pleasant creamy and crunchy, which lightens the rice side. Finally, everything is served with a very vegetable sauce with asparagus, which brings freshness in terms of taste, water and lightness. The whole is really balanced.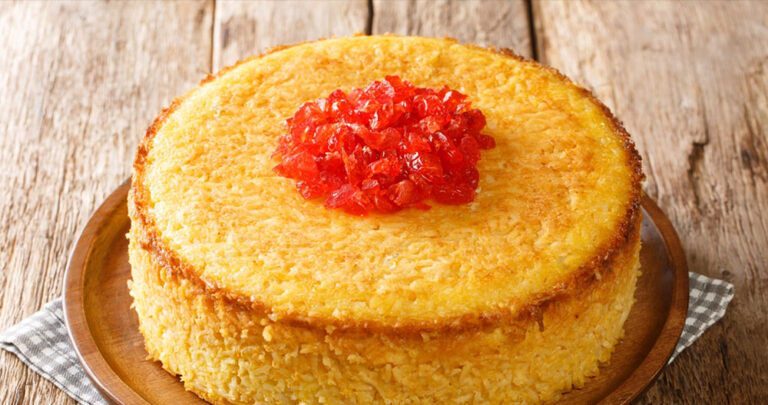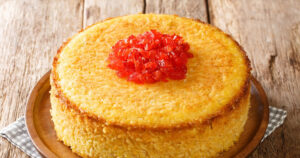 You can serve it as a starter (in this case for ten people) or as a main course (in this case for six people). And it will take you about an hour in total (it doesn't look like it does), and you can plan ahead.
Savoury Rice Cake with Saffron, the Heart of Ricotta and Asparagus Sauce (For 6-8 People). For The Saffron Rice:
350 g risotto rice (arborio, carnaroli or basmati rice)
90 cl vegetable broth (ideally homemade) or boiling water
50 g butter + a little
40 g freshly grated parmesan or grated pecorino romano
Three pods of saffron (or 1 tsp of pistils)
One shallot
Salt and pepper from the mill
For The Stuffing:
400 ricotta (ideally fresh from sheep's milk) or bush or brocciu
4 to 5 thin slices of Parma ham (or other quality)
a few leaves of flat-leaf parsley
For The Sauce:
Two bunches of green asparagus (700 to 800 g) fresh and firm
Four spring onions (without the green)
a few leaves of flat-leaf parsley or fresh thyme or chervil
extra virgin olive oil
salt pepper
Preparation of the Dish
1. Prepare the saffron rice. In a heavy-bottomed saucepan, sauté the minced shallot with the butter until it barely browns. Then add the rice, mix and roast for 1 to 2 minutes. Add the saffron, then the very hot broth or water and lower the heat. Leave to simmer for 15 minutes, the time for the rice to absorb the liquid and become soft while keeping its texture (it should not be al dente, horror for rice! but with a certain ferment, the grains should still be separated).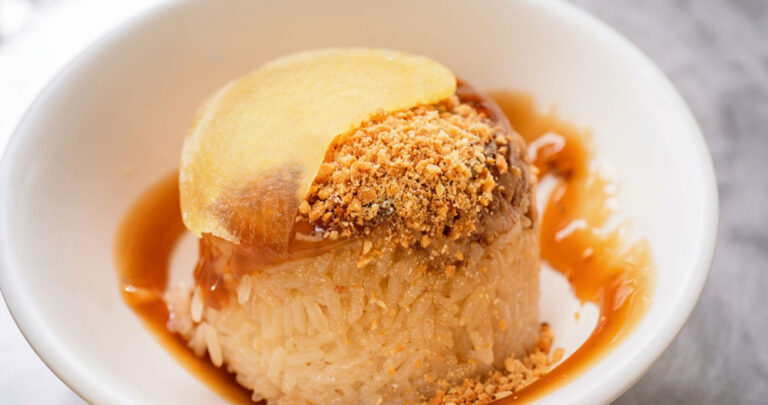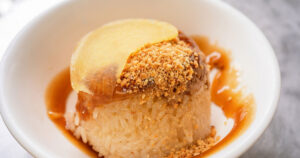 2. Turn off the salt and pepper and add the cheese. Mix, then pour the preparation into a rectangular mould (better if metal, even disposable) and spread. Cover with cling film and set aside.
3. While the rice is cooking, prepare the garnish. In a skillet, cook the ham (without adding fat) for two to three minutes until the fat melts a little and it becomes almost crispy. Remove these chips and keep them aside.
4. Cut off the tips of the asparagus and split them in half lengthwise. In the same frying pan, pour 2 tbsp. of oil and sauté the asparagus tips over high/medium heat for two minutes until they brown a little. Salt and keep aside.
5. Mix the ricotta with half the minced ham and a third of the asparagus tips in a salad bowl.
6. Preheat the oven to 180°C. Butter ten small muffin moulds (ideally aluminum and disposable, it's very practical) or ceramic ramekins 6-7 cm in diameter. Divide the rice into ten squares. Take a square (a little less), and using wet hands, line the mould with this saffron rice to cover all the sides well. Put in the heart 1 to 2 tsp of ricotta filling) then cover with a thin layer of rice, just enough to enclose the stuffing. Do the same with the remaining rice and stuffing.
7. Place the ramekins or moulds in a large, slightly high dish and pour boiling water to two-thirds to have a bain-marie. Bake for 20 minutes.
8. Meanwhile, prepare the asparagus sauce. Remove the toughest base of the asparagus and cut the rest into rings (no tips were sautéed before). In a saucepan, sauté the chopped onions with 2 tbsp of oil. As soon as they colour a little, add the asparagus and sauté for one to two minutes. Then pour the same volume of water (or a little more) and salt and bring to a simmer for about a quarter of an hour. Mix everything with the herbs, and adjust the texture, if necessary, with a little water, salt and pepper.
9. Take out the rice timbales, let them cool slightly, then turn them out onto the plates. Pour the asparagus sauce on the side and garnish with the rest of the asparagus tips and the crispy ham. Serve hot or lukewarm.
Tips:
– Conservation: the sauce and the timbales (or rice cakes) can be kept for several hours in the fridge, but it is better to serve the rice just out of the oven, it is really better
– Organization: the recipe is very simple but requires several passages. In all, this will take you a little over an hour. To organize yourself over two days, for example, if you have small time slots, you can do the day before or at different times:
Cook the rice the day before and leave it in its mould, well flattened and covered with cling film in the fridge. The rice will be more sticky and easier to handle. Same principle as arancini.
Prepare the ham crisps and store them in an airtight container at room temperature vs. prepare the asparagus sauce (without the tips, which can be kept whole in the fridge, 12 hours maximum). Cover it with cling film and keep it cool.
As you have seen (and this is an Italian classic, especially when the rice is cooked twice), the rice is cooked in water by absorption but without worrying about making the risotto (no need to mix etc.), especially since it is not a risotto.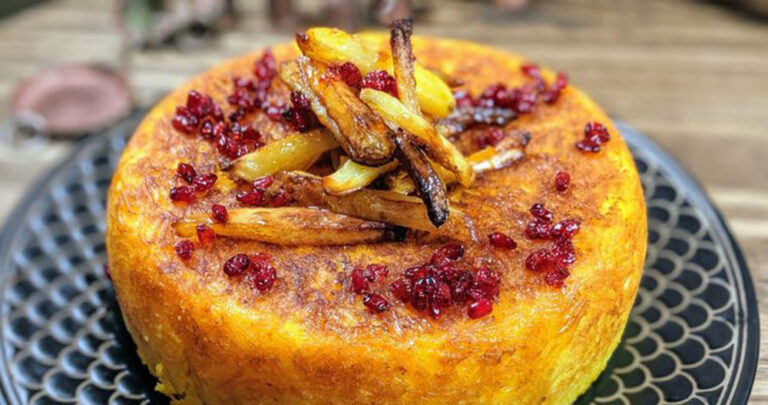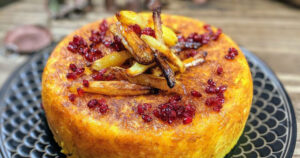 Visit the ADNOOR website for the best long-grain rice, golden Sella basmati rice, brown rice, white rice, Super Kernel Basmati Rice, nuts, seeds, and dried fruits. We take pride in saying that we are the Best Basmati rice suppliers in Montreal and have been the importers, exporters, wholesalers, distributors, and co-packers of various nuts and grains in Canada for the last 25 years. We aim to provide our customers with quality products, so they keep trusting us. So without wasting time, visit our website and order what you need.