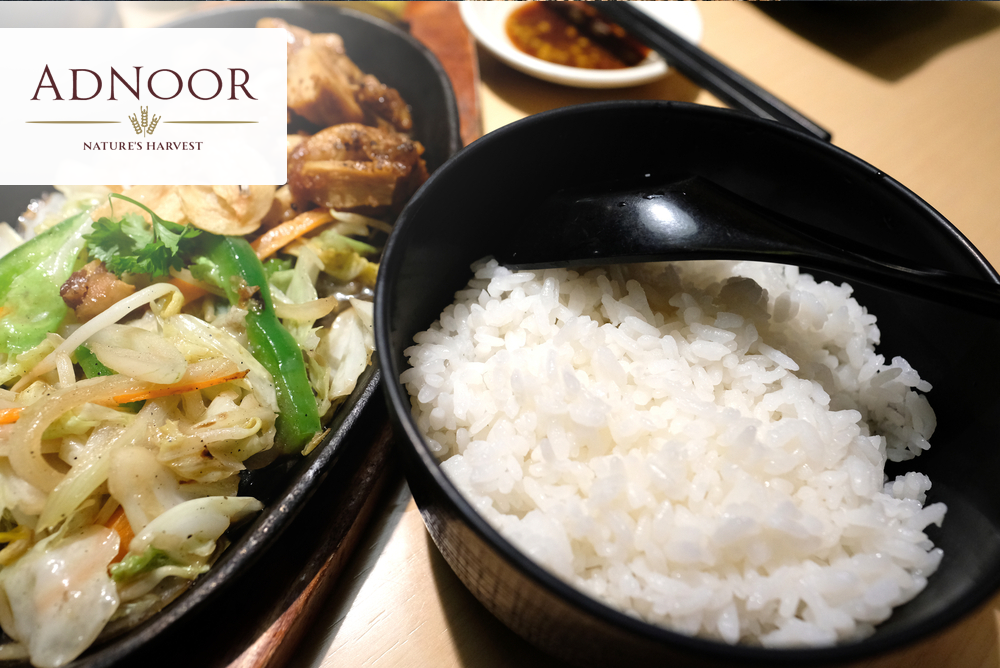 Sticky Rice; Cooking and Recipe Ideas
You must have heard by now about sticky rice, which is also known as glutinous rice. How is it cooked? What are the best recipes to enjoy this food straight from Asia? We have cooked up a delicious little article for you with all the characteristics of this rice and many recipes that should delight your taste buds and those of your guests. So, continue reading the article.
How to Cook Sticky Rice Properly?
What Is The Cooking Technique For Sticky Rice In A Pan?
Don't worry; you can still cook quality sticky rice if you don't have a rice cooker or bamboo basket (traditional method). Use a steamer pan fitted with a steamer basket (daisy) and a thin cloth such as a tea towel.
Here's how to do it after rinsing and letting the sticky rice sit: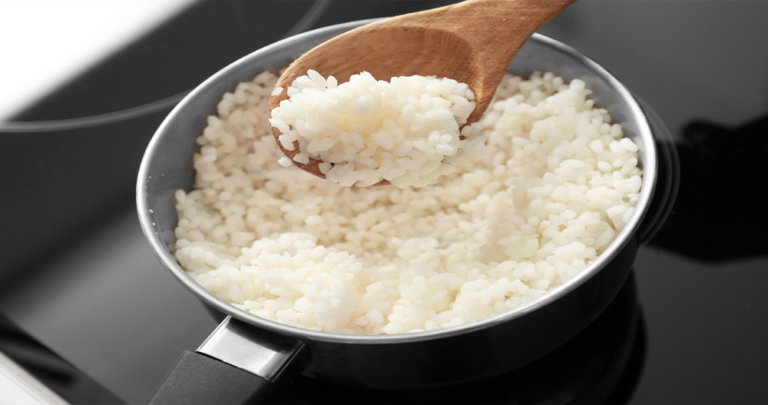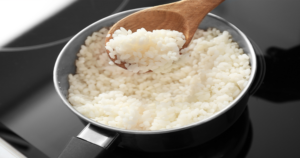 fill your pan with water up to the level of the steamer basket;
place a tea towel inside while letting it hang over the edges of the pan;
pour your glutinous rice, previously drained;
cover with a lid;
cook for 20 minutes.
To ensure that your rice is cooked properly, it must be translucent and, of course, sticky!
How to Cook Sticky Rice in the Rice Cooker?
Do you have a Cookeo-type pressure cooker, and would you like to know how to cook sticky rice in the rice cooker? No problem! Even if the standing time after the rinsing step is long, cooking sticky rice is relatively simple and quick, especially if you have a pressure cooker.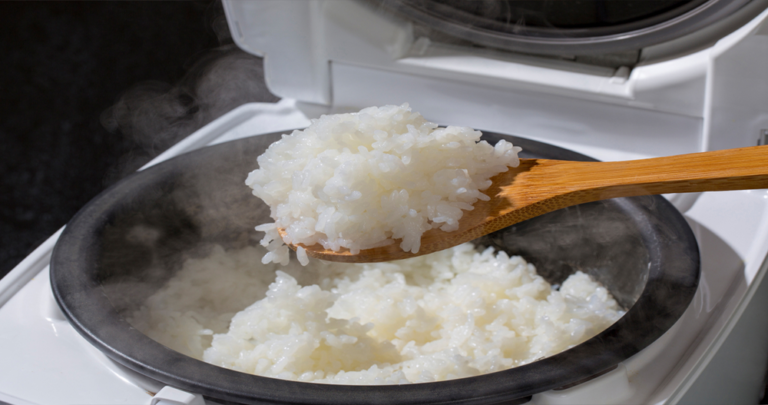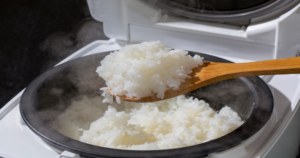 To do this:
Simply rinse the desired amount of rice and let it sit for about 12 hours in a large bowl of cold water, as explained earlier in this article.
Squeeze the sticky rice and put it in your rice cooker as you would any other type of rice.
Stir gently halfway through cooking using a wooden spatula.
It's ready!
What Is The Cooking Time For Sticky Rice?
Yes, accompanying your sticky rice dishes requires a little time because you need to consider the standing time after the rinsing step. The cooking time of sticky rice is longer than that of Thai or basmati rice. On average, about thirty minutes are needed to obtain properly cooked and tasty rice. If you choose to cook with black sticky rice, you will need to be a bit more patient, as it takes longer to cook.
What Is The Bamboo Basket For Sticky Rice Used For?
The bamboo basket originates from China. It is used in particular in the traditional cooking technique of sticky rice because it plays the role of a steam basket. Just like the famous stainless steel daisy basket, which is more used in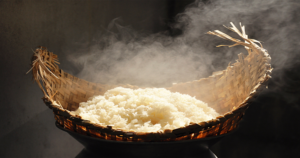 Western countries, the bamboo basket is very easy to use and ultra-practical. Please note unlike the classic steamer basket, the bamboo basket is placed on the pan. Its diameter must therefore be greater than that of the latter.
Good to know: ancestors of the pressure cooker robots found on the market today, it is possible to stack several bamboo baskets on top of each other. You can cook different foods at the same time, and it's a real-time saver!
Recipe Ideas with Sticky Rice
Sticky Rice with Mango and Coconut Milk
We take you on a trip with this classic of Thai cuisine, sticky rice with mango and coconut milk!
Ingredients:
One ripe mango;
150 g sticky rice;
15 cl of coconut milk;
50 g of organic sugar;
Two pinches of salt (adjust to taste).
Preparation of "sticky mango rice":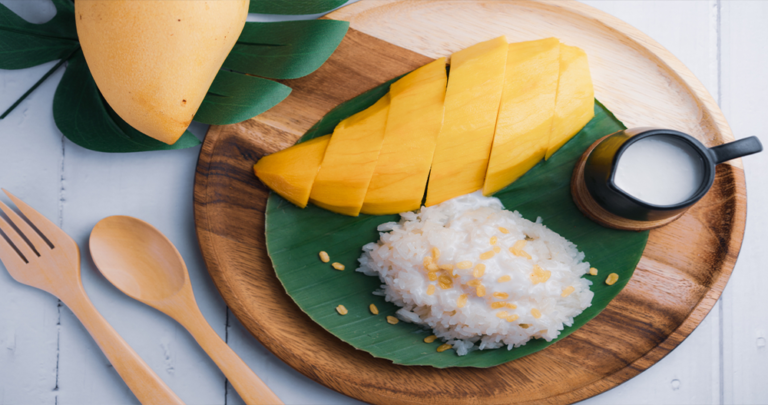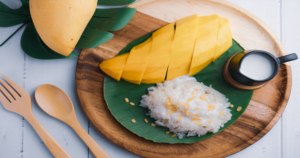 cook your rice as directed above;
once cooked, set it aside in a large salad bowl;
pour the coconut milk, sugar and salt into a saucepan;
boil the water;
constantly stir for 5 minutes while maintaining the boil;
pour ¾ of the preparation over the sticky rice, gently incorporating them with a wooden spatula;
cover everything with a clean cloth and leave to rest for 15 minutes;
peel and cut the mango into pieces or strips;
place a portion of sticky rice on a plate;
place the equivalent of a third of the mango next to the rice;
pour the rest of the coconut milk all over;
treat yourself!
Prawns In Red Curry And Coconut Milk Served With Sticky Rice.
Do you love curries? You will fall for this easy recipe for a red curry with coconut milk to serve with sticky rice. On your forks, get set and Cook!
Ingredients:
organic sunflower oil;
1 tbsp red curry paste;
2 tbsp coconut cream;
400ml coconut milk;
3-4 kaffir lime leaves (kaffir lime);
200 g of prawns (we advise you to favour organic and local fishing if you can);
1/2 green pepper;
One handful of fresh button mushrooms;
One handful of Thai basil leaves;
Five tablespoons of fish sauce;
1 tbsp of organic coconut sugar.
Preparation of prawns with red curry and sticky rice:
prepare your vegetables (peppers and button mushrooms) by cutting them into strips;
cover the bottom of your pan with a thin amount of sunflower oil;
add 1 tbsp of red curry;
heat and mix gently;
pour the coconut cream while continuing to stir;
boil for 5 minutes, then add the prawns;
cover everything with coconut milk and kaffir leaves ;
lower the heat and add the vegetables;
cook for a few minutes while stirring gently;
add the Thai basil leaves, the fish sauce and the organic coconut sugar;
simmer for a few minutes, then remove the pan from the heat;
serve your curry with homemade sticky rice.
Visit the ADNOOR website to get the best long-grain rice, golden Sella basmati rice, brown rice, white rice, Super Kernel Basmati Rice, nuts, seeds, and dried fruits. We take pride in saying that we are the Best Basmati rice brand in Canada and have been the importers, exporters, wholesalers, distributors, and co-packers of various nuts and grains in Canada for the last 25 years. We are striving with the aim to provide quality products to our customers, so they keep trusting us. Hence, without wasting time, visit our website and order what you need.