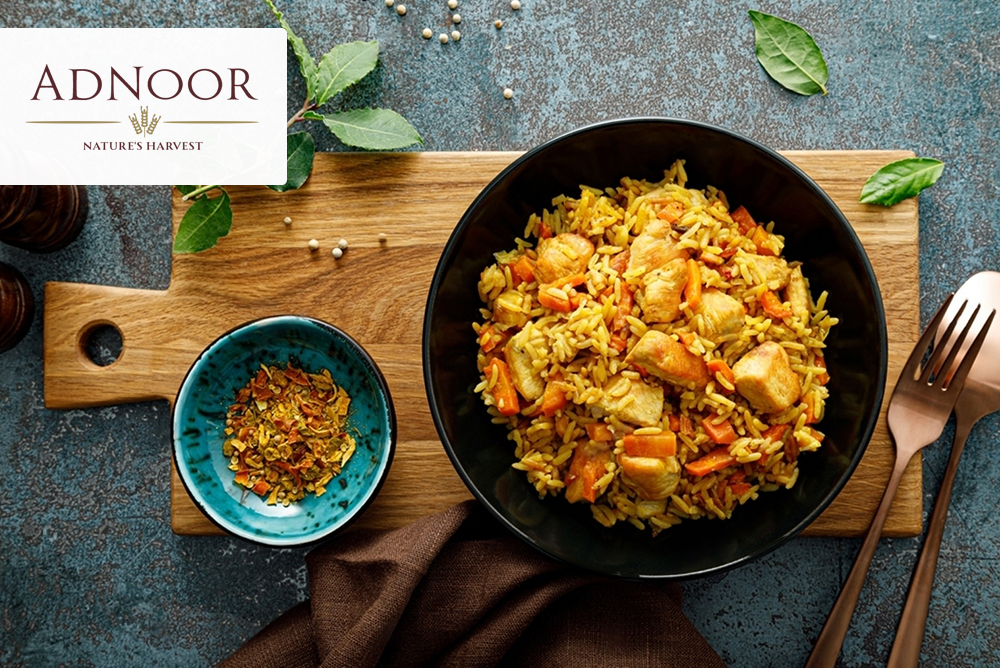 You know enough about rice to make it a great accompaniment to a savoury curry dish, with a piece of chicken, in a poke bowl, or the possibilities are endless.
But did you know that you can enjoy rice any time of the day? From breakfast to afternoon tea until the middle of the night! Are you curious? We would like to give you a day full of delicious basmati rice surprises.
The Most Important Meal Of The Day: Is Rice!
The morning is a stressful time of day for many people. You have to get ready to go to work, the kids have to go to school, and you don't have time for breakfast before you know it. Yet it is the essential meal to start the day with energy.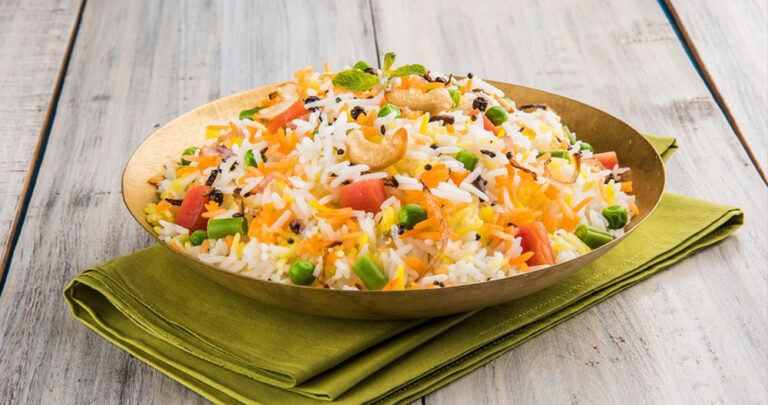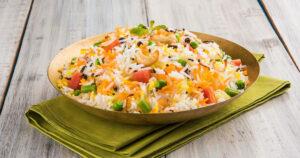 For example, this recipe for rice pudding with blackberry compote is a great way to start the day. First of all, with the fresh basmati rice pudding, you enjoy a hearty meal. Warm blackberry compote and honey add a sweet touch. The mixture of seeds gives your breakfast a pleasant feeling of crunch. Goji berries, on the other hand, are a huge source of vitamin C. And then comes that hint of fresh mint that will have you wondering if you still need to brush your teeth.
Fancy A Snack? Rice!
Snacks are sometimes a lifesaver on busy days. But you also don't want to spend too much time in the kitchen preparing them. Don't worry: with rice cakes and a few extra ingredients, you can prepare a delicious and healthy snack in no time.
Do you prefer sweet? So, spread your toast with ricotta and strawberries. Then sprinkle some sugar or chocolate on top if that's not sweet enough for you. Do you prefer salty? So treat yourself to a toast with avocado and cottage cheese. By the way, it's very good with cayenne pepper if you like spicy dishes. And if you can't decide between sweet and savoury, opt for peanut butter and banana toast. It is also delicious with a little honey.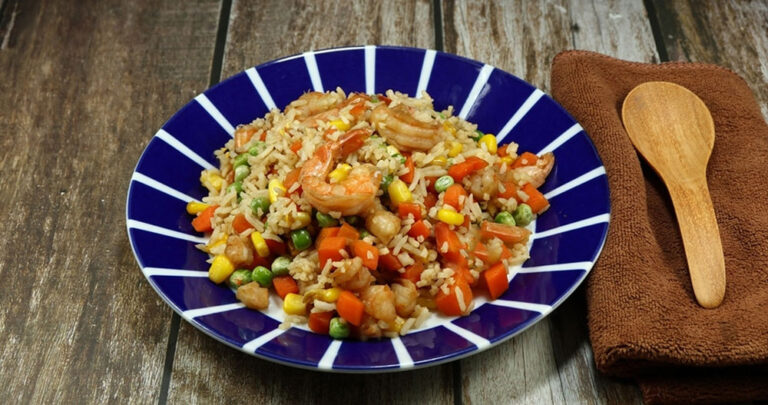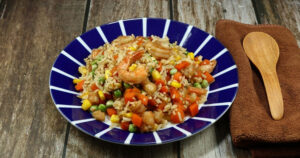 A Lunch with Rice in No Time.
Lunch is a delicate meal. Do you eat too much? You're groggy all afternoon. Do you eat too little? You're starving at four o'clock. Rice makes you feel full quickly and is also nutritious especially brown rice. This is due to the fact that the envelope that surrounds it is full of dietary fibre. In other words, there is more of it than in regular white rice.
But then, what are you going to prepare? Because in addition, lunch must often be fast. Well, we're happy to help. You can prepare this tasty bowl in just 7 minutes. Or take 15 minutes the night before and whip up an incredibly delicious salad to go that you won't be able to order from a delivery service.
Four O'clock, Rice Time!
The pump stroke of the afternoon awaits you. Or are you chilling out and ready for happy hour? In any case, a snack makes the last hours of the working day a little more bearable, especially if you can share it with your roommates or colleagues.
Especially for this occasion, we offer you three recipes for perfect appetizers or snacks. The rice and corn crisps are not only delicious and lighter but also contain 74% less fat than regular crisps!
A Three-Course Menu with Rice
After a busy day, you deserve a little reward. In the form of a delicious evening meal, for example. And you can prepare many original basmati rice dishes to treat yourself!
Start, for example, with a hearty soup to which you add rice. Low in calories, quick to prepare and perfect for incorporating yesterday's leftovers. It is ideal as a starter but can also be used perfectly as a soup meal.
We obviously don't need to tell you that there are thousands of rice recipes to vary your main dishes. Just choose what appeals to you. The main problem is that the rice itself has a very different flavour. And some people even consider it a boring product.
You can change this very easily. For example, by cooking your rice in a broth! Choose your broth according to the rest of your dish: meat, chicken, fish or vegetables.
A more recent trend is to add furikake to your rice after cooking. This blend of Japanese spices turns white rice into a flavour bomb. The classic consists of small pieces of dried fish, seaweed shreds, sesame seeds and bonito flakes. But in the meantime, there are plenty of spicy variations that make your Asian dishes even tastier.
We come to the chapter on desserts. And you can also be creative with rice for your desserts. No more returning to your grandmother's kitchen to enjoy a rice cake or pudding.
Kids will love these creamy chocolate rice puddings, for example. Do you prefer a hot dessert on cold February days? Then try to prepare a rice pudding gratin with red fruits or other fruits of your choice. Call it a rice version of creme brulee, if you will!
Late-Night Snack: A Pizza with Rice!
Are you a night owl, working late, or are your guests staying a little longer than expected? It's true; sometimes, you still feel a little growl in your stomach late in the evening.
At times like these, many people's reflex is to grab a big bag of crisps. But rather, take a quarter of an hour of your time and treat yourself (or your company) to a much healthier salty snack with rice cakes.
Before you say, "yuck, a dry rice cake is not for me," imagine that you are eating such a rice cake but tasting pizza. Sound crazy? This is not the case.
Not Eating All That In One Day.
All this proves that one can be very creative with rice. Because what you have already discovered above is only the tip of the mountain of rice. However, we advise you to try only some of these suggestions in one day. After all, too much rice isn't good for you either. Even worse, you might get bored of these beautiful, tasty grains one day.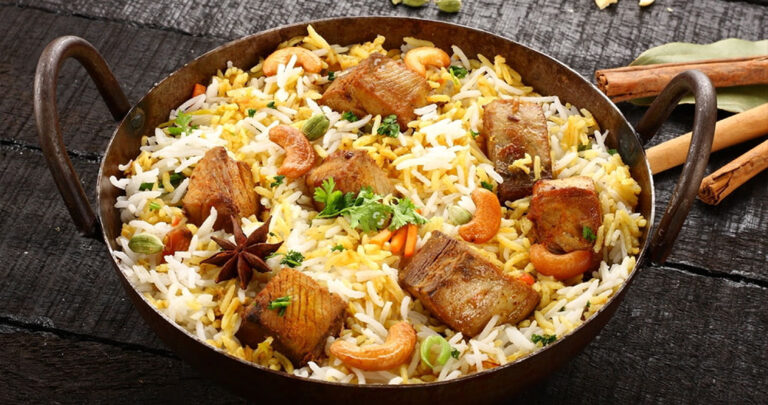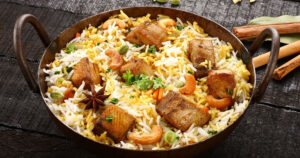 Visit the ADNOOR website for the best long-grain rice, golden Sella basmati rice, brown rice, white rice, Super Kernel Basmati Rice, nuts, seeds, and dried fruits. We take pride in saying that we are the Best Basmati rice suppliers in GTA and have been the importers, exporters, wholesalers, distributors, and co-packers of various nuts and grains in Canada for the last 25 years. We aim to provide our customers with quality products so they keep trusting us. So without wasting time, visit our website and order what you need.