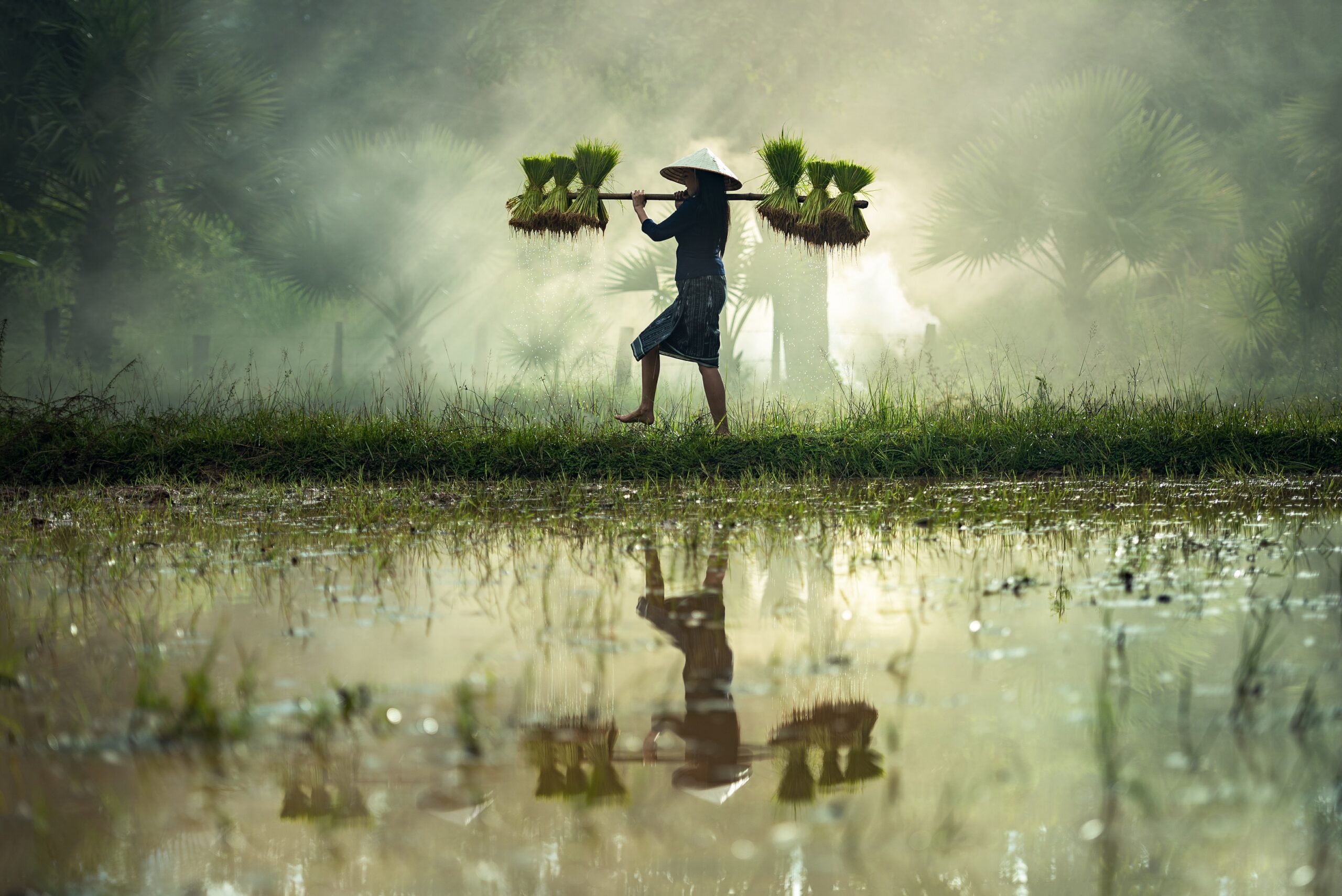 Unveiling the Best Basmati Rice Varieties
Indulge in the world of gastronomic delight with our exploration of the best Basmati rice varieties, where every grain unveils a symphony of flavors and aromas. Renowned for its long, slender grains, delicate fragrance, and unparalleled taste, Basmati rice has long been celebrated as the "King of Rice." In this guide, we embark on a culinary journey to discover the finest Basmati rice options available, from traditional aged grains to the latest premium selections, ensuring your culinary creations reach new heights of excellence. Whether you seek the perfect accompaniment to savory curries or wish to elevate your rice dishes to new levels, our collection of best Basmati rice varieties promises to tantalize taste buds and satisfy discerning palates.
Exploring the World of Basmati Rice, Gastronomic Delight Awaited
Basmati rice, celebrated as one of the most cherished and sought-after varieties of rice, offers a culinary experience that captivates food enthusiasts and professional chefs alike. This long-grain rice is renowned for its exceptional aroma, exquisite taste, and unique characteristics that set it apart from other rice varieties. As we delve into the world of Basmati rice, a gastronomic delight awaits us, with each grain revealing a tapestry of flavors that enhance a wide array of dishes, from traditional Indian cuisine to global culinary creations. Basmati rice has earned its moniker as the "King of Rice" for good reason. Its distinctive fragrance, reminiscent of sweet and nutty notes, elevates any dish it accompanies, adding a luxurious touch to every meal. The elongated grains, slender and graceful in appearance, add to the rice's allure, making it an aesthetically pleasing addition to the dining table. Basmati rice boasts a rich and storied history, dating back centuries to the foothills of the Himalayas in the Indian subcontinent. The fertile soils and unique climate of this region provide the ideal conditions for cultivating Basmati rice, infusing it with its signature qualities. Passed down through generations, the art of cultivating and processing Basmati rice has become an integral part of cultural heritage, cherished and celebrated by communities around the world.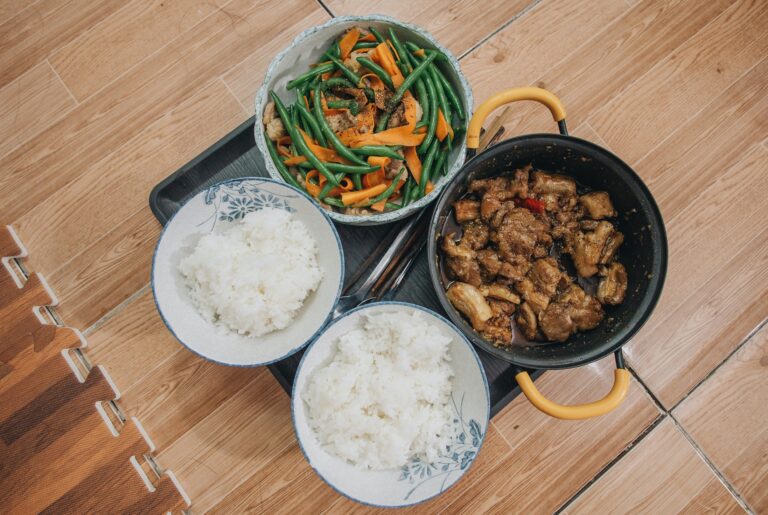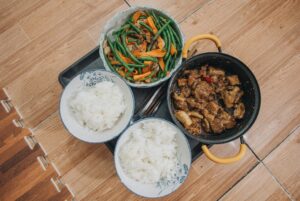 Basmati rice lies in its delicate flavor profile
One of the most captivating aspects of Basmati rice lies in its delicate flavor profile, which is both nutty and slightly floral. This subtlety allows it to complement a diverse range of dishes, whether it's being served with spicy curries, aromatic biryanis, or delectable pilafs. Basmati rice readily absorbs the flavors of spices and ingredients used in the cooking process, making it an ideal canvas for creating complex and harmonious culinary masterpieces. From the fields to the table, the journey of best Basmati rice is meticulously crafted to preserve its quality and integrity. Farmers nurture the crops with care and harvest the rice at the perfect stage of maturity to ensure optimum taste and texture. The milling and processing techniques further refine the rice, removing impurities while safeguarding the grain's nutritional value and taste. The result is a product that embodies the essence of premium Basmati rice – flavorful, aromatic, and satisfying. While Basmati rice has its origins in South Asia, its popularity has transcended borders, finding its way into kitchens worldwide. Chefs and home cooks alike incorporate Basmati rice into diverse culinary traditions, from Middle Eastern pilafs to Mediterranean-inspired rice dishes, and beyond. The rice's unique characteristics make it a natural choice for culinary exploration, bringing together diverse flavors and cultural influences.
Basmati Rice, The King of Rice with Aromatic Splendor
Basmati rice, hailed as the "King of Rice," reigns supreme among rice varieties for its unparalleled aromatic splendor. Cultivated in the fertile soils and unique climate of the Himalayan foothills, this long-grain rice exudes a distinct fragrance reminiscent of sweet and nutty notes, setting it apart from all others. Its elongated, slender grains not only add to its visual appeal but also contribute to its exceptional taste and texture. With a reputation for enhancing an array of dishes with its delicate flavor profile, Basmati rice stands as a regal and beloved ingredient, gracing tables around the world with its culinary majesty.
From Aged Classics to Premium Selections
Unveiling the best Basmati rice varieties presents a delightful journey through the world of premium rice selections, ranging from aged classics to the latest premium offerings. Each grain, carefully cultivated and processed, holds its unique charm, representing the pinnacle of flavor, texture, and aroma. From the traditional aged Basmati, cherished for its distinct nutty fragrance and fluffy texture, to the newest premium selections boasting unparalleled culinary excellence, this exploration promises to delight even the most discerning palates. Embark on this gastronomic adventure to discover the diverse and exquisite tastes that define the finest Basmati rice varieties and elevate your culinary experiences to new heights.
Elevating Rice Dishes with Exquisite Basmati Rice Options
Embark on a culinary journey like no other, as we explore the art of elevating rice dishes with exquisite best Basmati rice options. The hallmark of Basmati rice lies in its fragrant aroma, delicate flavor, and slender grains, making it the ideal canvas to create culinary masterpieces. From sumptuous biryanis and flavorful pilafs to tantalizing rice bowls and fusion delights, the versatility of Basmati rice knows no bounds. Join us as we uncover the secrets of harnessing the full potential of this regal grain, transforming ordinary rice dishes into extraordinary culinary experiences that delight the senses and leave a lasting impression on every palate.