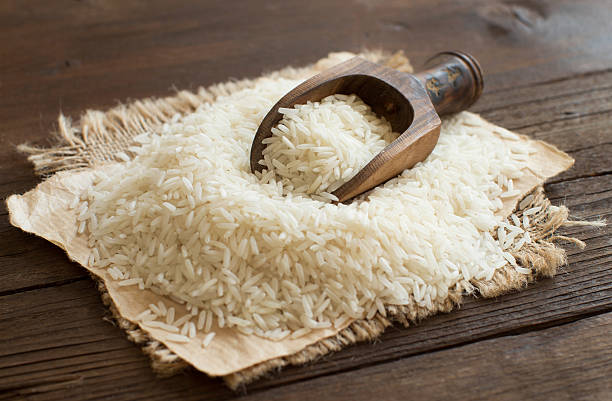 In order to give more flavour to the rice, it is possible to flavour it when cooking. All you have to do is add spices, curry, aromatic herbs, mint, citrus fruits or broth. You can also make rice pudding with basmati rice. But to vary the pleasures, especially salty, discover below tasty recipes.
Risotto with Basmati Rice
Suppose risotto is usually made with round rice. In that case, it is possible to do it also with basmati rice if you have some in your cupboard and do not want to waste it. Here is an anti-waste recipe for 3 to 4 people, achievable in 20 to 30 minutes.
Ingredients:
3 cups of basmati rice
Six mushrooms
10 cl of vegetable cream
1 C. mustard
2 tbsp. olive oil
½ onion
300ml water and one stock cube
Provence herbs, parmesan, pepper
Steps for preparing basmati rice risotto:
Put the olive oil in a frying pan with the herbs of Provence.
Add onions, mushrooms and rice.
Boil the water separately with a stock cube. Add the water to the pan when the onions turn brown. Cook for 20 minutes, uncovered.
When the rice has absorbed the water, then add the mustard, the cream and what you want according to your tastes, such as parmesan. Mix and serve!
Basmati Rice Salad
You probably know this huge classic that is the rice salad. This essential recipe for the summer season (or the whole year!) can be personalized to infinity. We offer it here as a mixture of rice and quinoa, a formula rich in fibre and protein while remaining gluten-free.
Here is a quick recipe for four people:
Ingredients: 60 g red quinoa, 100 g rice, 200 g feta, two avocados, cherry tomatoes, and one onion.
Cook the rice and quinoa in boiling water. Rinse and let cool
In a bowl, put all the ingredients, salt, pepper, then the cold rice/quinoa mixture. Add more salad dressing, olive oil, parsley, and shallots according to your tastes.
Coconut and Curry Basmati Rice
This gourmet vegetarian recipe is adjusted in taste thanks to the combination of coconut milk and curry.
Ingredients for four persons:
250g rice
One onion
One can of coconut milk.
One zucchini or less
2 tbsp. curry
Oil
green bean sprouts
Preparation steps:
Put a little oil in a frying pan with the onion, courgette and bean sprouts. Then add water gradually.
Pour the coconut into another pan, then the rice and wait for the coconut milk to be absorbed.
Then mix the two preparations, adding curry.
Visit the ADNOOR website to get the best quality basmati rice, nuts, seeds, and dried fruits. We have been the importers, exporters, wholesalers, distributors, and co-packers of various nuts and grains in Canada for the last 25 years.