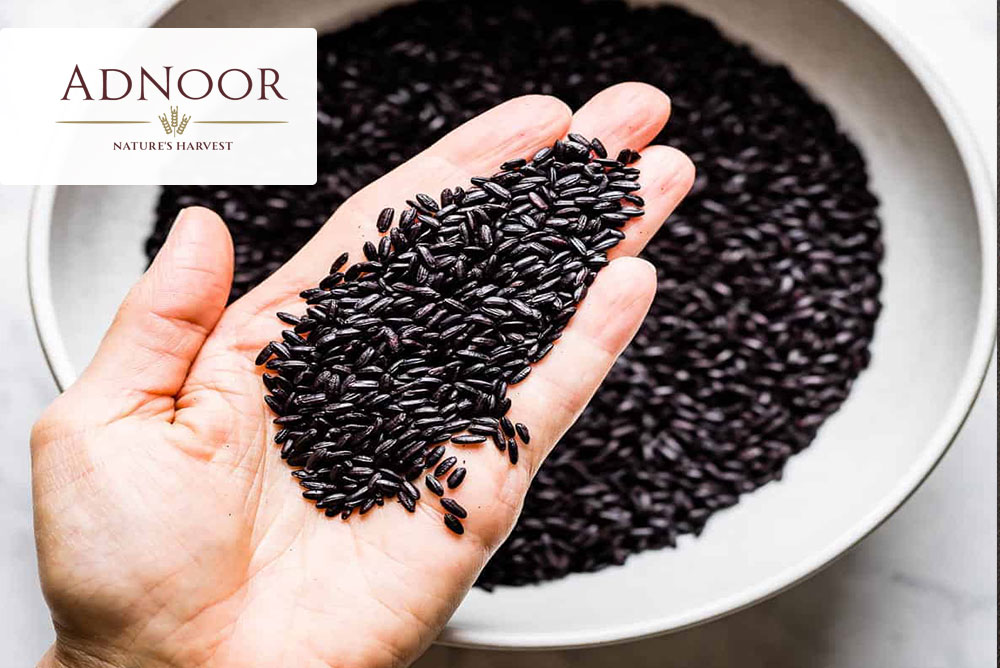 Black rice can be cooked savoury or sweet: here are our recipe ideas to sublimate it and vary the pleasures. Recipes for risotto, cold salads to surprise your guests. If you don't yet know this very rich and nutritionally interesting starch, now is the time to discover the best possible recipes with it.
Black Rice Recipe as a Hot Side Dish
We like to cook it as an accompaniment or in the center of the dish, for example, here with butternut squash, coconut milk and pecan nuts:
One butternut squash
250mL canned or jarred coconut milk
250g black rice
One pinch of grated coconut if you have coconut chips
One tablespoon of grated ginger
One handful of crushed pecans in a food processor or by hand
One fillet of tamari and a little sesame oil to serve
Bake the butternut squash in the oven for 30 minutes; cut it in half to melt it. You can also cook it and cut it up in a large pot of water.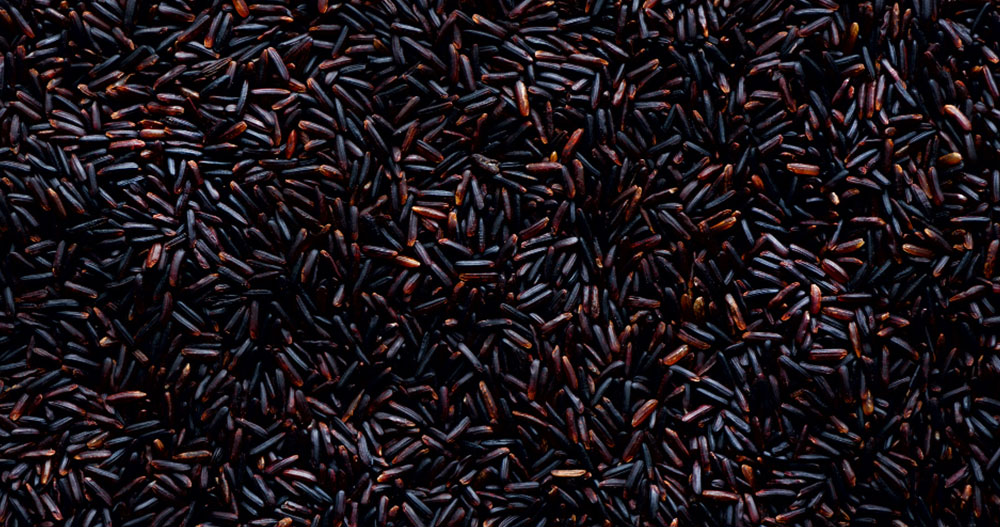 Squash Tip: to make it easier to cut before cooking, run it under running water and cook it for 1 minute in the microwave. It will be much easier to cut and peel.
Cook the black rice in a pot of water at the same time. Once the squash is cooked, drain and peel it, then mix the rest in a blender with the coconut milk and the chosen spices.
For the service: put the rice in the center, add the butternut purée, pour a little soy sauce and sesame oil, sprinkle with grated coconut and gomasio and enjoy.
Black Rice Salad Recipe
Black rice can be cooked cold in a salad. After cooking, be sure to drain it well and let it cool for 15 minutes. Even better if you can prepare it well in advance so that it is fresh! Once drained, here is a great idea for a salad with feta and carrots:
200g black rice
4/5 medium-sized carrots
100g vegetable or animal feta or other cheese to your taste
Pine nuts
Mint or fresh herbs of your choice
Olive oil
One squeeze of lemon juice
Paprika powder or other marked spice
Cut the carrots into small sticks like making fries, and mix them with the olive oil and a little of the chosen spices. Bake them at 190° for 30 minutes.
Then cook the black rice in a saucepan with salted water, then drain it and let it cool.
In a large salad bowl, pour the black rice and the roasted carrots and add the cut or crumbled cheese, the seeds or pine nuts and the chosen herbs. Season with salt and pepper, and enjoy with a drizzle of olive oil and lemon juice.
Black rice in a salad also goes very well with green beans, peanuts, pomegranate or even figs.‍
Black Rice Recipe in Risotto
Cooking black rice in risotto is more or less the same as with classic white rice. There are 100% vegetable and tasty recipes like this one, with almond puree, mushrooms and garlic:
200g black rice
a dozen white mushrooms
2 tbsp white or whole almond puree
One onion
Two cloves garlic
2 tbsp hazelnut or olive oil
a few pinches of thyme and nutmeg, salt, pepper
Chop the onion and the clove of garlic and sauté in a large pan with the chosen oil. Heat over low heat for a few minutes, then adds the dry black rice with a little salt. Stir and let heat. Pour a first glass of water to cover the mixture and increase the heat.
Gradually add water, glass by glass, until the black rice absorbs the water each time. When the rice is well cooked (about 40 minutes), set it aside.
In a separate pan, put the rest of the black rice water and add the sliced ​​white mushrooms and the garlic. Also, add the almond puree, spices and herbs and leave to heat over low heat until the mushrooms are tender.
Add the mushroom mixture to the cooked rice and mix well.
Add a little almond puree if you feel like it, a drizzle of oil and the spices of your choice, then serve and enjoy.
Black Rice in the Stuffing
Using black rice as a stuffing will give a beautiful and delicious consistency to your dishes. Cook the black rice normally, then add breadcrumbs, herbs, and spices as for a usual stuffing. You can then stuff your meat, tomatoes, ravioli, squash or mozzarella cheese as usual.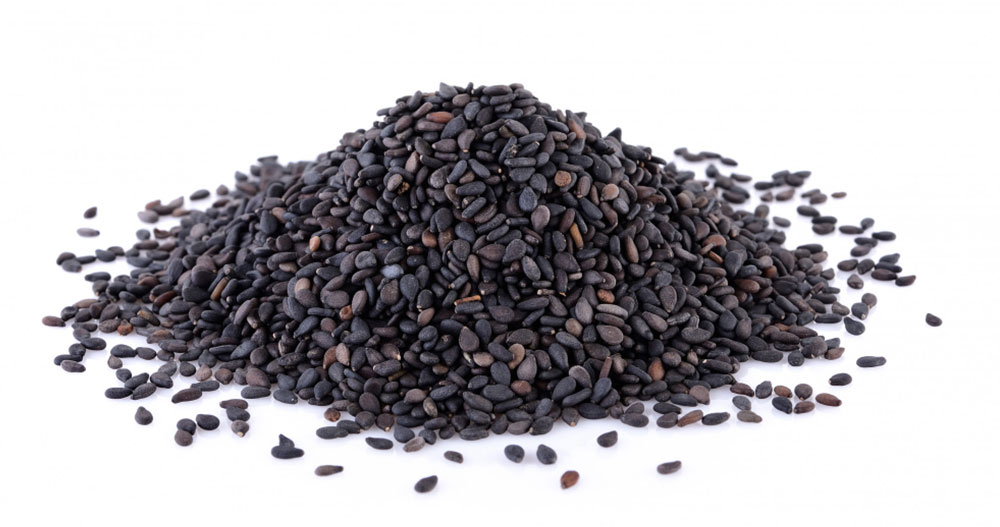 Sweet Recipe with Black Rice: Black Rice with Milk
The recipe we have chosen is black rice with milk. Perfect as a dessert for a touch of originality. Here are the ingredients you will need for this black rice pudding for four people:
1.2 litres of oat milk or animal milk
200 g black rice
2 tbsp of honey of your choice, rather a sweet one like flower honey, with us
Heat a pan filled with water. When the water boils, add the black rice and cook for 3 minutes, then drain and set aside.
In the same saucepan, put the vegetable or animal milk to heat with the honey or agave syrup to heat. When the mixture just simmers, add the drained black rice and cook for 1h30.
Be sure to stir regularly so that the whole does not stick. When the rice has absorbed all or most of the milk, serve in a bowl or a deep plate and garnish with small toppings of your choice: grated coconut, sesame seeds, and candied lemon.
Visit the ADNOOR website for the best golden Sella basmati rice, long-grain rice, brown rice, Super Kernel Basmati Rice, white rice, nuts, seeds, and dried fruits. We take pride in saying that we are the best rice suppliers in Canada and have been the importers, exporters, wholesalers, distributors, and co-packers of various nuts and grains in Canada for the last 25 years. We aim to provide our customers with quality products so they keep trusting us. So without wasting time, visit our website and order what you need.