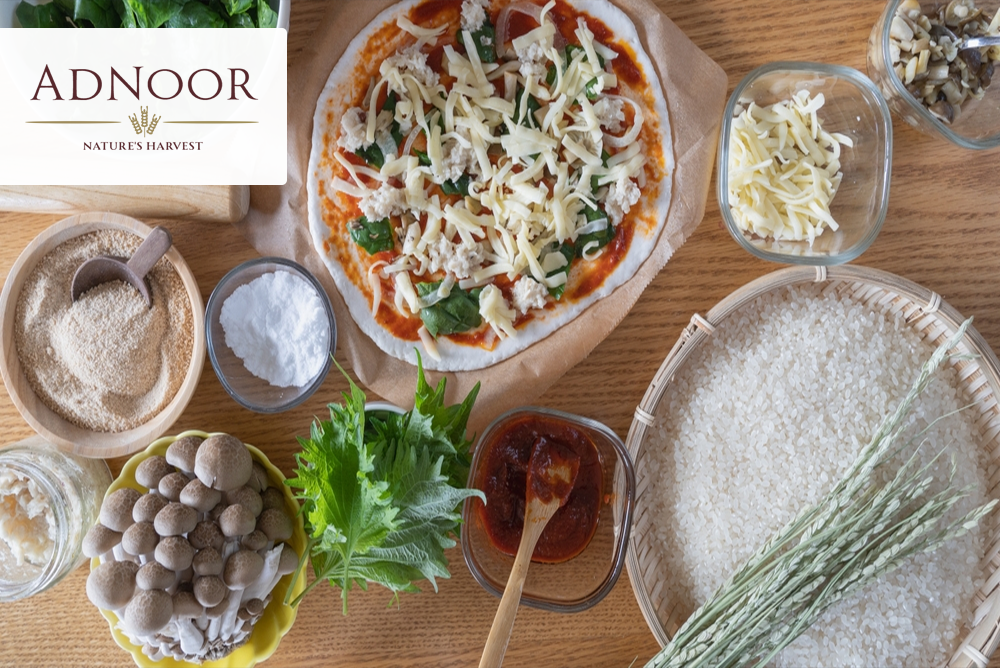 What Are The Recipe Ideas With Rice Flour?
Obtained by grinding rice grains, rice flour is one of the basic ingredients in the cuisine of many Asian countries. It is used in particular to prepare noodles and rice sheets to prepare spring rolls.
With the rise of gluten-free food and the search for alternatives to wheat-based products, rice flour is experiencing growing success in Europe to the point of becoming one of the gluten-free flours there. Consumers' favourite gluten!
Rice Flour Cake
To prepare a tasty chocolate cake recipe with rice flour for six people, you must have the following:
70 g of brown, semi-brown or white rice flour
200g dark chocolate
Four eggs
100g butter
80g caster sugar
You can also choose to use only 35 g of rice flour and mix it with 35 g of wheat flour or another gluten-free flour.
Start by preheating your oven to 180°C (thermostat 6). Put the chocolate, and the butter cut into pieces in a container that you will place in the microwave for a few minutes at low power. Then mix everything before letting it cool. Then, add the sugar and the eggs while stirring with a whisk. Add the rice flour little by little while continuing to whisk.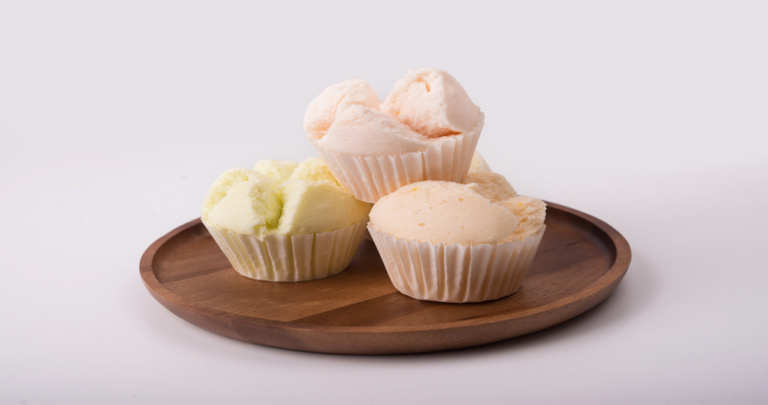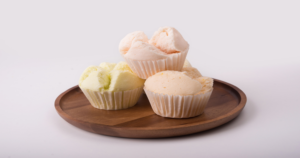 All you have to do is pour the dough into a non-stick mould, put your preparation in the oven and let it cook for 25 minutes before enjoying your rice flour cake!
Rice Flour Bread
As we have seen, rice flour does not contain gluten and is, therefore, not suitable for baking. Even mixed with yeast, you won't get as chewy and springy a texture as a traditional baguette. It is still possible to make gluten-free bread of very good quality!
To make your rice flour bread recipe for four people, you must gather the following:
400g brown rice flour
Two teaspoons of guar gum
Two packets of gluten-free yeast
40 cl of hot water
salt
Start by pouring all the ingredients into your robot and mixing everything for about 5 minutes. Then form two dough pieces that you will cover and leave to rest for 1h30, preferably in a warm place or even in the oven at 40°C. This step will allow the dough to rise.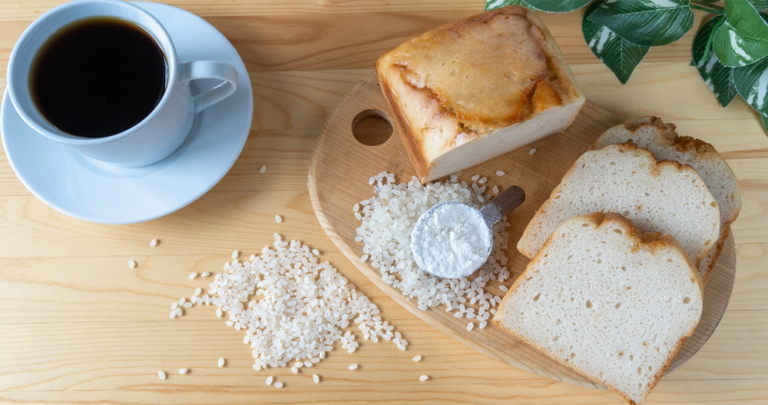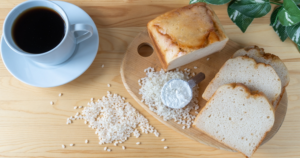 Once its volume has doubled, put it in a mould and place it in the oven for about 50 minutes. You have to let your bread cool slightly, and you're done!
Other Rice Flour Recipe Ideas
With rice flour, you can also make pancakes! For 16 pancakes, you will need the following:
90g rice flour
110g cornstarch
Two eggs
Two tablespoons of organic olive, sunflower or peanut oil
50 cl of milk (or vegetable milk)
30g butter
Two tablespoons of rum
One pinch of salt
Start by breaking the eggs into a container with the oil and whisk everything, gradually incorporating the flour, cornstarch and rum. Then add the milk and mix until you get a thick and smooth liquid. Do not hesitate to mix the dough if lumps appear. Then let it rest.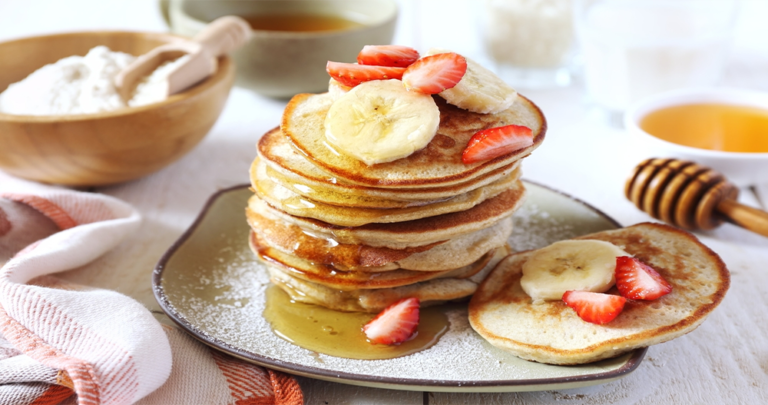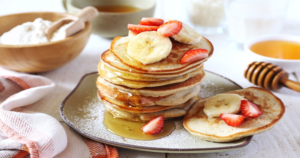 After an hour, heat a frying pan with a knob of butter and ladle in some batter, making sure it is evenly distributed over the surface. After a minute, flip it over and cook the other side for another minute.
Repeat the experience until you have no dough left, and enjoy your pancakes!
How to Make Rice Flour?
Making rice flour is very simple! Start by selecting the type of grain you prefer (white, semi-complete, or complete). To give you an idea, know that 500 g of rice makes 450 g of flour.
Connect your robot by activating the maximum power and mix the grains until you obtain a fine powder. If you are unable to remove some residue, do not hesitate to sift.
Finally, wait for your flour to cool before placing it in a hermetically sealed glass jar that you will keep away from air and humidity for a maximum of one year or longer in the refrigerator or freezer.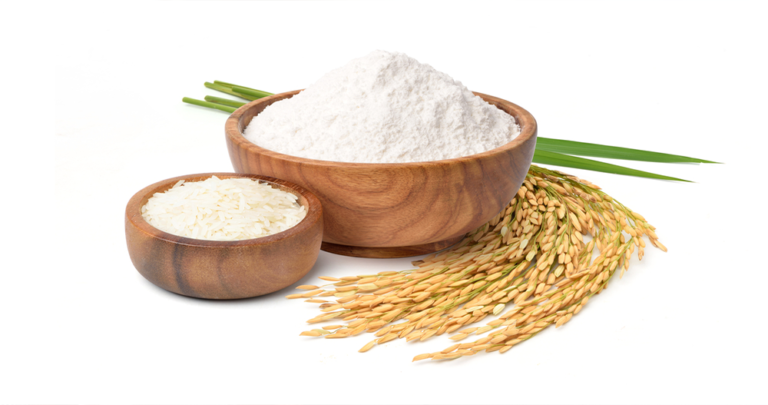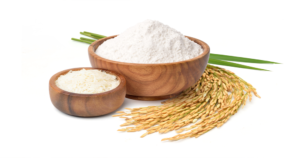 Visit the ADNOOR website to get the best Long-Grain Basmati Rice, Premium Long Grain Sella Rice, white rice, Brown Super Kernel Basmati Rice, nuts, seeds, and dried fruits. We take pride in saying that we are the Best Basmati rice brand in Canada and have been the importers, exporters, wholesalers, distributors, and co-packers of various nuts and grains in Canada for the last 25 years. So, without wasting time, visit our website and order what you need.