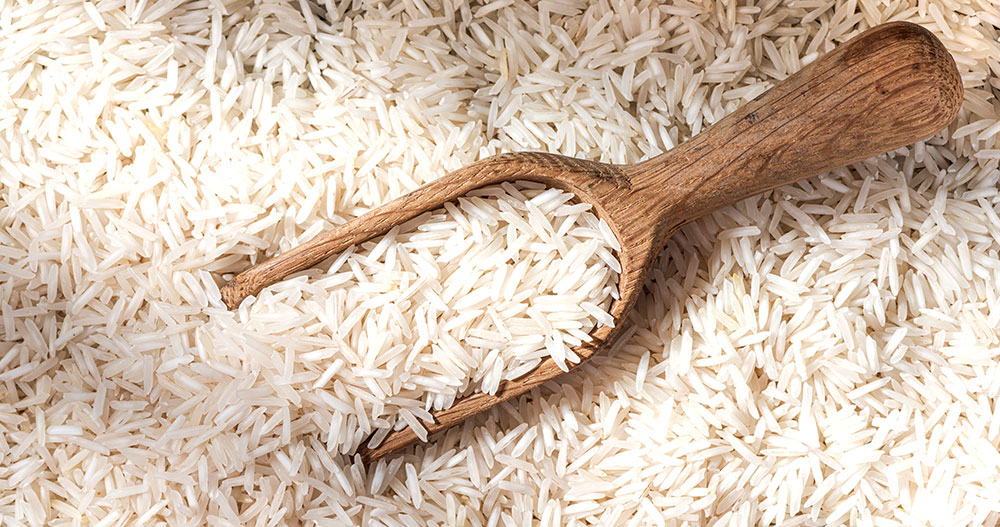 Rice, a staple food in many cultures, can be prepared in many ways, each equally mouth-watering. However, when it comes to nutritional value, white rice scores less in comparison to its unrefined counterpart. This is why experts in dietetics recommend consuming the complete version of rice. But what exactly is this whole grain rice?
Rice is an exceptional and irreplaceable cereal that comes in a variety of types and origins. Beyond the familiar long or round white rice, there are many different varieties to choose from. Surprisingly, 60% of adults do not consume whole grain products, which is concerning given that official recommendations encourage individuals to include starchy foods (such as rice, bread, pasta, semolina, and potatoes) in their daily diet. However, it is recommended to consume these foods whole or semi-complete.
One may wonder if brown rice is truly superior to white rice. Brown rice is known to have more nutrients and fibre, as it retains its bran and germ layers, which contain important vitamins and minerals. In contrast, white rice is stripped of these beneficial components, leaving a less nutritious product behind. Therefore, it is advisable to choose whole-grain rice over refined white rice for optimal health benefits.
Contents
Which One Is Healthier: Brown Or White Rice?
An Antioxidant and Cytoprotective Compound Present In Brown Rice
Brown Rice Is Rich in Nutrients That White Rice Lacks
Brown Rice Promotes Satiety But Irritates the Intestinal Lining
For Health, It Is Better To Favor Whole Grains over Refined Grains
An Antioxidant and Cytoprotective Compound Present In Brown Rice
A recent study published in the International Journal of Molecular Sciences on January 3, 2023, has shed light on the benefits of consuming brown rice for our health. The study aimed to investigate the underlying reasons for the health benefits of this often-overlooked grain. The researchers discovered that a specific molecule in brown rice, cycloartenol ferulate (CAF), possesses significant antioxidant and cytoprotective properties. This unique component of brown rice has been found to slow down the oxidation process of our cells, which is a key factor in the body's aging process. Moreover, CAF has been shown to strengthen cells' ability to protect themselves against external attacks, thereby naturally aiding the body in generating beneficial cells for maintaining optimal physical health. The study's findings suggest that incorporating brown rice into our diets could positively impact our overall health and well-being.
Brown Rice Is Rich in Nutrients That White Rice Lacks
But it is also its rich and varied composition that makes brown rice a better health ally than white rice because brown rice is made up of three parts: an outer shell containing fibre, minerals and antioxidants, an intermediate layer composed of carbohydrates and finally, an inner layer containing vitamins, minerals and proteins.
Brown and white rice have almost the same caloric value and energy, but brown rice is more nutritious. It is unrefined and has more vitamins and minerals. It will also provide more protein, a little more lipids and especially fibre, which we lack. And suppose refining makes rice easier to cook and more tender when eaten. In that case, it removes most of its components from the raw product, notably the internal part and the outer shell, and, therefore, a large quantity of its nutrients and micronutrients.
Brown Rice Promotes Satiety But Irritates the Intestinal Lining
In addition to providing essential components to our body, brown rice also plays a crucial role in its proper functioning. Brown rice is a rich source of proteins and fibre. Both these nutrients have a satiating effect and are essential for maintaining a healthy digestive system. The carbohydrates present in brown rice are converted into energy more regularly, making it an ideal choice for people who are conscious of their blood sugar and insulin levels. In contrast, opting for white rice can lead to a spike in blood sugar levels, which can be harmful to health in the long run.
Brown rice is a healthier alternative to white rice due to its high fibre content. Consuming brown rice leads to a feeling of fullness, and its fibrous nature promotes intestinal transit. It regulates bowel movements, limiting the glycemic index, which is the rate of sugar absorption into the bloodstream. Additionally, brown rice also promotes the lower absorption of cholesterol, making it an excellent choice for people with high cholesterol levels.
However, individuals who are prone to digestive problems should consume brown rice in moderation. The insoluble fibres present in brown rice can irritate the intestinal mucosa, leading to discomfort and other digestive issues. For such individuals, it is advisable to opt for well-cooked white rice, which is easier on the digestive system. Brown rice is a healthy and nutritious food that should be included in a well-balanced diet.
For Health, It Is Better To Favor Whole Grains over Refined Grains
According to an article from Harvard University, opting for whole foods such as bread, pasta, and rice is more beneficial than consuming refined products. The article explains that choosing whole grains and other less processed sources of carbohydrates while minimizing the intake of refined grains can significantly enhance one's health in various ways.
Moreover, a study published in the JAMA Internal Medicine journal in 2015 revealed that a higher consumption of whole grains is linked to lower total and cardiovascular disease mortality in both men and women. The research further emphasized that each serving of whole grain consumption, which amounts to 2g/d, is associated with a 7% decrease in total mortality or a 13% decrease in CVD mortality.
Conclusion
In conclusion, a dietitian nutritionist recommends consuming whole grains, such as brown rice, instead of refined grains like white rice. This is because whole grains contain micronutrients and fibres that help regulate blood sugar levels, limit the assimilation of bad fats, hold more calories, and play a positive role in intestinal transit. By choosing whole grains over refined products, one can significantly improve their overall health and well-being.
If you're looking for high-quality rice, nuts, seeds, and dried fruits, ADNOOR is your perfect destination. Our selection includes long-grain basmati rice, Golden Sella basmati rice, brown rice, white rice, and Super Kernel Basmati Rice. We are proud to claim that we are the best Basmati rice brand in Montreal, having been in the business of importing, exporting, wholesaling, distributing, and co-packing various nuts and grains for over 25 years.