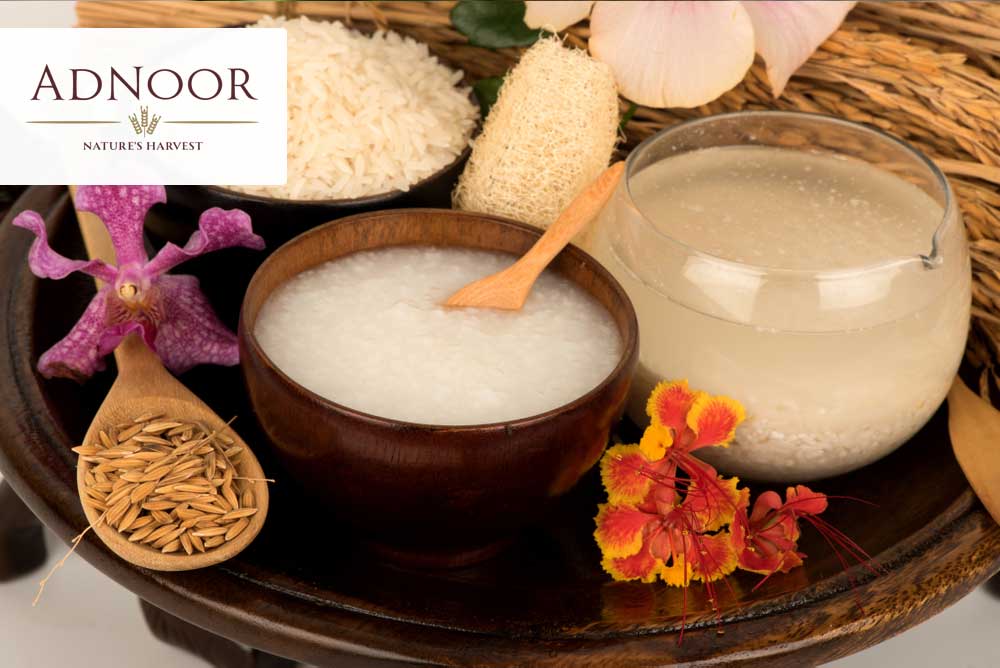 Rice is a popular and widespread commodity. If it deliciously accompanies tasty dishes, rice also releases interesting elements during washing and cooking. Focus on rice water, this unsuspected beauty ally that should not be thrown away!
The Beauty Origins of Rice Water 
Nothing goes to waste with rice; even washing and cooking water is good. Its virtues are thousands of years old and have always been recognized as miraculous in the countries of Asia which use it in abundance. Rice water is one of the beauty secrets of this world, but it does not work miracles by chance. It's his composition that has it all! Rich in minerals, B vitamins, zinc, potassium and even omega 3 and 6, it contains the perfect cocktail for beautiful skin and a porcelain complexion, but not only. Rice water is also very popular for taking care of your hair, especially to accelerate hair growth. In Asia, women use it as pre-rinse water for soft, strong and shiny hair.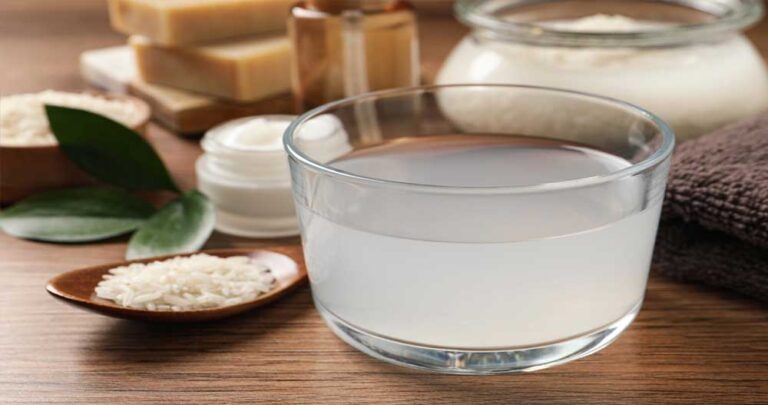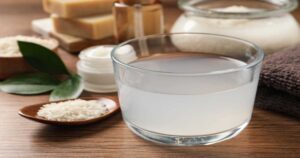 But How Can Rice Water Be So Beneficial To Our Beauty?
All of the good things listed above are released into the water when rice is washed or boiled in it, and the water soaks up these benefits and becomes a real rejuvenating lotion! In Western countries, rice water is still too underestimated, and we quickly tend to throw it away after washing (if we do so) and not be interested in the cooking water is a pity because it is an economical, quick and effective solution for a responsible and natural beauty routine.
The Benefits of Rice Water for the Skin 
To see more clearly, we looked into the question, what are the benefits of this famous rice water for our skin? And why include it in our beauty routine? The benefits are legion. Moreover, several major brands have made it the main asset of their beauty products. This is particularly the case of a Japanese cosmetics brand and its Waso range, which gives pride of place to the benefits of rice by promising renewed skin that is more beautiful than ever. To concretely understand the effects of rice water on our skin, you should know that the starch present in these white grains (and released in the water once washed) is very moisturizing! Starch in contact with the skin allows the epidermis to retain its water content and prevents the skin from drying out. A large amount of Vitamin B3 present in rice water acts as a soothing and healing agent by allowing cell regeneration. Rice water nourishes the skin and has an anti-inflammatory function which makes it a valuable ally for problem skin (eczema, acne, redness, etc.).
Another point that deserves to be highlighted, rice water has a powerful anti-aging effect due to the presence of Omega 3 and 6 in its composition. A smooth, supple, soft, refreshed and rejuvenated skin texture. All in a natural way; what more could you ask for?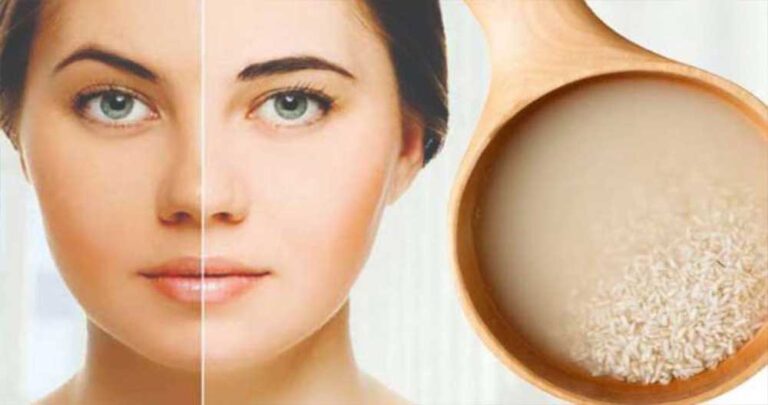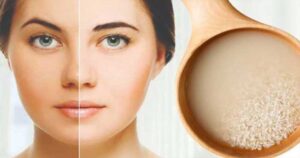 In summary, rice water for the skin:
Hydrate
soothes
Anti-inflammatory
Anti-aging
Scarring
Protects against the harmful effects of the sun
Deep cleans
has astringent properties
acts against cell aging
How to use it?
You can keep the washing water, but you can also boil a handful of rice and collect the water before it evaporates! On the skin, it can be used as a tonic lotion after make-up removal, skin cleansing or a facial sauna (which will first have opened the pores), but always before applying your eye or face contour serum. We impregnate the rice water on the skin soaked on a reusable wipe. Let it act for a few minutes, and rinse with clear water! You can also use rice water as a binder for your homemade beauty preparations.
The Benefits of Rice Water for Hair 
We are not going to go back over the properties of rice water, and they are similar to those mentioned for the part concerning skin care. But we can add that rice water acts as a gentle sanitizer for the scalp and hair fibre. It soothes itching and regulates excess sebum and other inconveniences that can occur on this fragile body part, which is too often neglected. Rice water is also known to smooth and shine hair, and it helps regrowth, repairs damaged locks and even eliminates lice!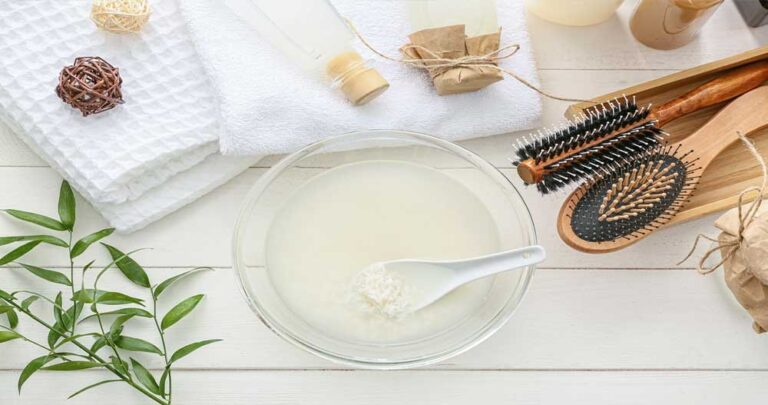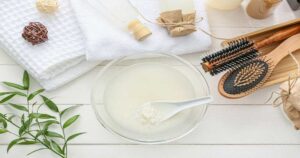 In summary, rice water for hair:
fortified
Improves shine
Effective detangler
Sanitizes the scalp
Cleans the hair
How to Use It?
For optimal use of rice water for hair, you can make it your pre-rinse water after shampooing. Leave on like a mask for around one to two minutes and rinse thoroughly with lukewarm water. This action, repeated two to three times a week, coupled with the regular use of hair serum, will quickly work miracles on damaged hair!
Benefits of Rice Water on Our Health
Beauty is a holistic affair! When all is well on the inside, it shows a hundredfold on the outside. Rice water acts perfectly in a physical way on our skin and our hair, but it is also highly recommended to treat our internal ailments and boost our organism.
Promotes digestion: a glass of rice water a day saves bloating and digestive disorders, thanks to its high fibre content.
Boost the body: rice water would be an excellent stimulant in case of little fatigue! Its high mineral content would be a natural energizer, and the presence of carbohydrates in its composition would help athletes keep up.
An effective remedy against diarrhea! Yes, it's not glamorous, and yet it's information that can be very useful. Rice water and its mineral content are an excellent ally against diarrhea. Just drink a glass with a pinch of salt, and the stomach is put back in its place.
A major ally for pregnant women. The vitamins and minerals in rice water are excellent for boosting breast milk production. Breastfeeding women can thus drink a glass a day!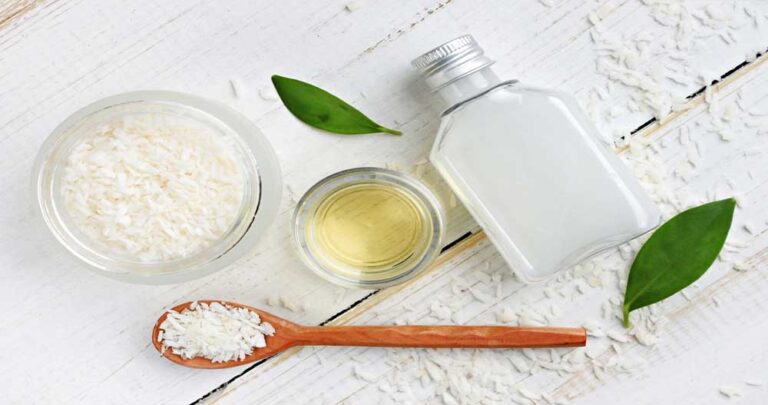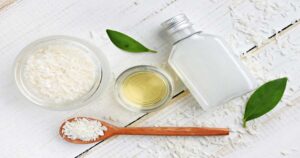 Visit the ADNOOR website for the best long-grain rice, golden Sella basmati rice, brown rice, white rice, Super Kernel Basmati Rice, nuts, seeds, and dried fruits. We take pride in saying that we are the Best Basmati rice suppliers in Canada and have been the importers, exporters, wholesalers, distributors, and co-packers of various nuts and grains in Canada for the last 25 years. We aim to provide our customers with quality products so they keep trusting us. So without wasting time, visit our website and order what you need.