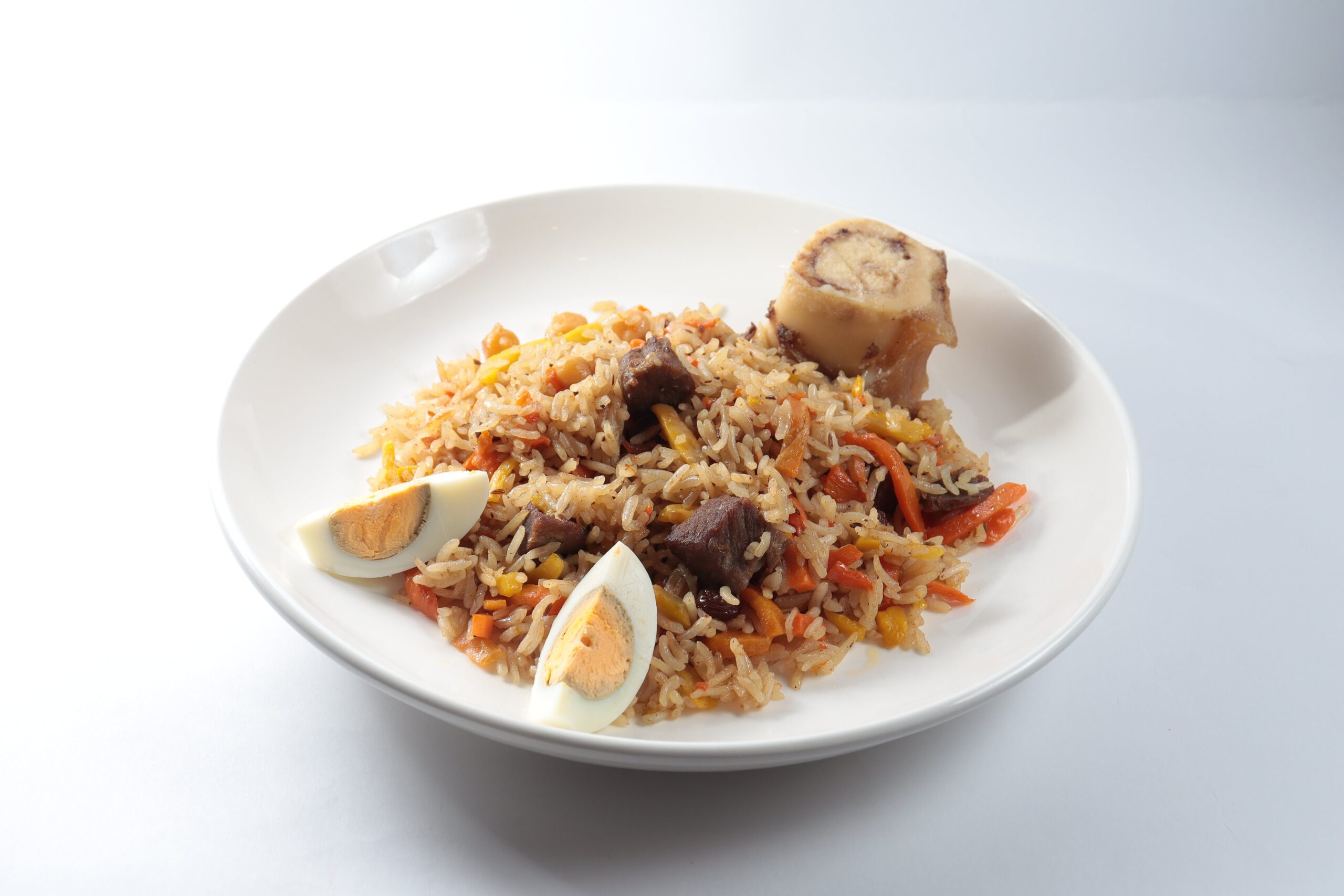 Premium Basmati by The House of Adnoor
What truly sets Adnoor's Elysian Harvest apart is the deliberate commitment to purity and authenticity. The brand ensures that each grain is unadulterated, free from chemicals, and naturally aged to perfection. This laborious aging process, allowing the rice to breathe and mature in ideal conditions, imparts an unparalleled aroma and a distinct, nutty flavor. The result is a Basmati rice that is an epicurean's dream, ready to elevate any dish it graces.  The aroma of Adnoor's Elysian Harvest is nothing short of enchanting. As the lid of the pot is lifted, a fragrant symphony unfolds, with notes of sweet earthiness and a floral bouquet that tantalize the senses. This enchanting fragrance serves as a prelude to the taste experience that follows. Each slender grain, when cooked to perfection, stands separate and elegantly elongated. Its texture is light, airy, and delicately fluffy, making it the perfect canvas for various culinary creations. Whether it's the centerpiece of a biryani, the accompaniment to a rich curry, or the star of a pilaf, Adnoor's Elysian Harvest doesn't just complement the meal; it elevates it to a culinary masterpiece. Its ability to absorb the flavors of spices and ingredients, while maintaining its distinct nuttiness, renders it the ideal partner for a wide array of dishes, from traditional Indian feasts to international culinary delights.
The Delicate Grains of Basmati Rice
In the world of fine cuisine, there are few ingredients as revered and cherished as the delicate grains of Basmati rice. Known for its extraordinary fragrance, slender grains, and delectable taste, Basmati has long been a cornerstone of culinary excellence. Amidst the myriad of Basmati rice offerings, there exists a name that stands out as the epitome of premium quality – Adnoor's Elysian Harvest. As the name suggests, this exceptional variety of Basmati embodies a celestial fusion of nature's finest elements, meticulous cultivation, and a commitment to culinary perfection. Adnoor's Elysian Harvest is not just rice; it is a testament to the unyielding commitment to quality, the purity of nature's finest offerings, and the passion for culinary perfection. It is a rice that encapsulates centuries of tradition and the promise of a delectable future. When it graces your table, it signifies not just a meal but a gastronomic journey through the celestial fields of flavor, fragrance, and culinary excellence. In the world of premium Basmati, Adnoor's Elysian Harvest stands as the epitome of what this extraordinary grain can truly be – a gift from nature, a labor of love, and the embodiment of pure, epicurean delight.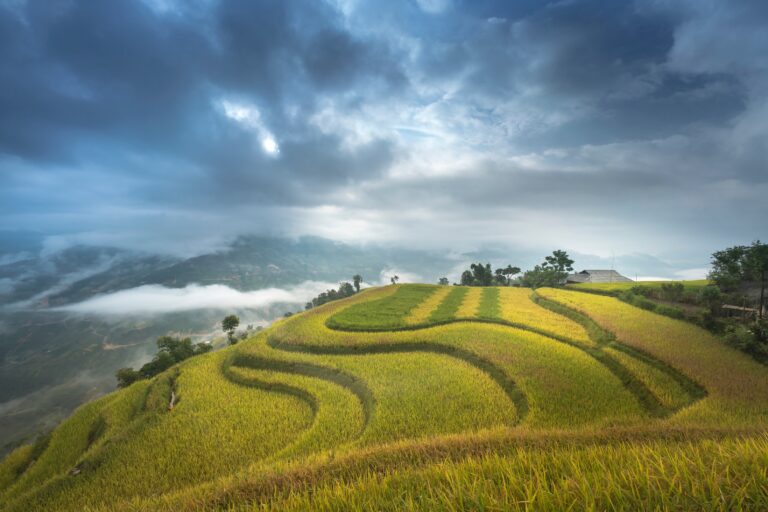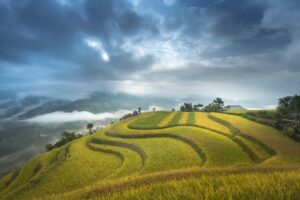 Adnoor's Elysian Harvest Journey
What sets Adnoor's Elysian Harvest apart is the brand's unwavering commitment to purity and authenticity. Each grain is meticulously checked to ensure it remains free from chemicals and harmful additives. However, it is the art of aging that truly sets this Basmati rice apart. The rice is allowed to breathe and mature naturally under ideal conditions, bestowing it with an aroma and flavor that are simply celestial. The pilgrimage begins with the careful selection of seeds, a choice made from the finest genetic stock, ensuring that each grain carries the potential for an exceptional aroma and taste. These seeds are sown in fields that receive the gift of nature's purest water, sourced from the mountains, and are irrigated with a dedication to precision that sets the stage for a rice of unmatched quality. The fields, untouched by pollution or harmful substances, provide an environment where the rice plants flourish under the nurturing care of experienced farmers. In the world of fine Basmati rice, the name Adnoor's Elysian Harvest resonates with connoisseurs and culinary enthusiasts as a symbol of unrivaled quality and distinction. The journey of Adnoor's Elysian Harvest begins amidst the pristine foothills of the Himalayas, a region renowned for producing some of the world's most exquisite Basmati rice varieties. Here, the story of this exceptional rice unfolds as it traverses an extraordinary path towards becoming the epitome of premium Basmati.
Adnoor's Basmati The Peak Of Class
what truly sets Adnoor's Basmati apart is its meticulous aging process. Each grain is allowed to mature naturally in controlled conditions, ensuring that it develops an aroma that is nothing short of enchanting. When the pot's lid is lifted, you're greeted with a fragrant symphony. The aroma is a harmonious blend of sweet earthiness and a delicate floral bouquet, tantalizing your senses and setting the stage for a culinary experience like no other. It extends to its flavor. Each slender grain, when perfectly cooked, stands separate and elegantly elongated. It offers a texture that's light, airy, and delightfully fluffy. But it's the flavor that truly defines this rice. It's a flavor that carries the earthiness of the Himalayan foothills and a nutty richness that's the hallmark of authentic Basmati rice. It's a flavor that's versatile, able to seamlessly absorb the spices and ingredients it's paired with, enhancing the overall taste of any dish.
Crux
Adnoor's Elysian Harvest, the crown jewel of Basmati rice, is a name synonymous with incomparable aroma and flavor. As connoisseurs and culinary enthusiasts know, the fragrance of Basmati rice is its signature trait, and Adnoor's Basmati takes this essence to celestial heights. The secret to this unique fragrance lies in the deliberate choice of seeds sourced from the heart of Basmati's homeland. These seeds are nurtured in fields that are blessed with the purest mountain water, providing the rice plants with the ideal environment to flourish.