Premium Dried Fruits from Adnoor Inc
Indulge in the natural goodness of Adnoor Inc.'s premium dried fruits, as we present the finest selection available in Canada. Our company, Adnoor Inc., takes pride in curating the highest quality dried fruits that are both delectable and nutritious. Sourced from trusted suppliers, our dried fruits are carefully processed and packed to preserve their freshness, flavor, and nutritional value. With an unwavering commitment to quality, we offer an exceptional range of dried fruits that cater to the diverse tastes and preferences of our valued customers. Experience the delightful flavors and health benefits of our handpicked best dried fruits, as we bring you the essence of nature's bounty in every bite.
Premium Selection of Dried Fruits
Premium selection of the best dried fruits available, carefully curated for your enjoyment. Attractively packed and bursting with flavor, our collection of dried fruits offers a delicious and healthy snack option. Each fruit is handpicked and meticulously dried to preserve its natural goodness, ensuring a delectable taste and satisfying texture. Whether you savor the sweetness of dried mangoes, the tanginess of dried cranberries, or the earthy richness of dried apricots, our premium selection of best  dried fruits is sure to tantalize your taste buds and provide a nutritious treat.
Uncompromising Quality and Freshness
At Adnoor Inc., we hold ourselves to the highest standards when it comes to the quality and freshness of our best dried fruits. We believe that offering uncompromising quality is the key to providing our customers with an exceptional experience. To ensure the highest quality, we meticulously source our dried fruits from reputable suppliers who share our commitment to excellence. Our rigorous selection process involves assessing the quality of the fruits at every stage, from harvesting to packaging. We prioritize fruits that are picked at their peak ripeness, as this ensures maximum flavor and nutritional value. Once the fruits are procured, we employ state-of-the-art drying techniques that retain the fruits' natural goodness. The drying process is carefully monitored to maintain the ideal moisture content and prevent the loss of essential nutrients. We believe that preserving the fruits' freshness is crucial, as it enhances their taste, texture, and overall quality.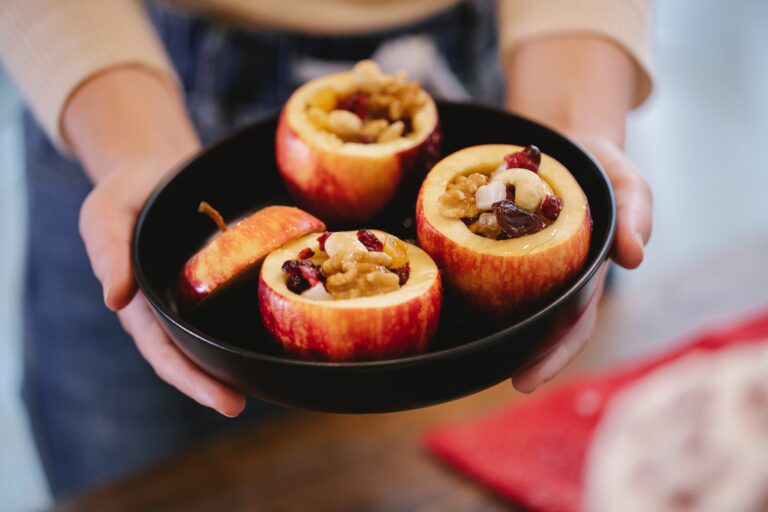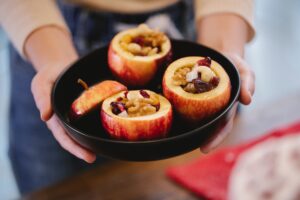 Best dried fruits
To further guarantee freshness, our best dried fruits are packaged in airtight containers that protect them from exposure to light, moisture, and air. This packaging ensures that our customers receive dried fruits that are as fresh as the day they were dried, allowing them to enjoy the optimal flavors and textures. Quality control is of utmost importance to us. Our dedicated team of experts conducts thorough inspections and tests on our best dried fruits, checking for consistency, flavor, and appearance. We strive to exceed industry standards and continually improve our processes to deliver products of unmatched quality. We take pride in our unwavering commitment to providing our customers with dried fruits that are not only delicious but also wholesome. Our dedication to quality and freshness ensures that each bite of our dried fruits is a delightful experience that you can trust and savor.
Curated from Trusted Suppliers
At Adnoor Inc., we understand the importance of sourcing our dried fruits from trusted suppliers. We take great care in selecting suppliers who share our commitment to quality, sustainability, and ethical practices. Our team conducts thorough research and due diligence to identify suppliers with a proven track record of providing high-quality produce. We prioritize suppliers who have established relationships with farmers known for their expertise and dedication to cultivating best dried fruits. Before partnering with a supplier, we assess their operations and practices. We ensure that they adhere to strict quality control measures, including proper harvesting, handling, and storage procedures. By working closely with trusted suppliers, we can maintain consistency in the quality of our dried fruits. Our chosen suppliers share this commitment, using sustainable farming methods that minimize environmental impact. This includes practices such as responsible water usage, reducing waste, and supporting local communities. Furthermore, we value ethical sourcing practices. Our suppliers are selected based on their commitment to fair trade principles, ensuring that farmers and workers involved in the production process are treated fairly and receive equitable compensation. By curating our dried fruits from trusted suppliers, we can confidently provide our customers with products of exceptional quality. We believe in transparency and traceability, and we strive to build long-term relationships with our suppliers to ensure the integrity and reliability of our dried fruit selection.
Delightful Flavors and Nutritional Value
Each dried fruit in our selection is chosen for its distinct flavor profile and superior taste. Whether it's the sweet juiciness of dried mangoes, the tartness of dried cranberries, or the natural sweetness of dried apricots, our fruits are carefully dried to preserve their unique flavors. We believe that enjoying healthy snacks should never mean compromising on taste. In addition to their delicious flavors, our dried fruits are packed with essential nutrients. These nutrients contribute to overall well-being and support a healthy immune system, digestion, and energy levels.
Crux
We understand the importance of providing our customers with nutritious options, and our dried fruits are a great choice for those seeking wholesome snacks. They are free from artificial additives, preservatives, and added sugars, allowing you to enjoy the pure goodness of nature in every bite. Whether you're looking for a quick energy boost, a satisfying snack, or a wholesome addition to your meals and recipes, our dried fruits offer a convenient and nutritious solution. Indulge in their delightful flavors while benefiting from their natural goodness, knowing that you are making a healthy choice for yourself and your loved ones. Our commitment to delivering a delightful experience goes hand in hand with our focus on promoting a healthy lifestyle.