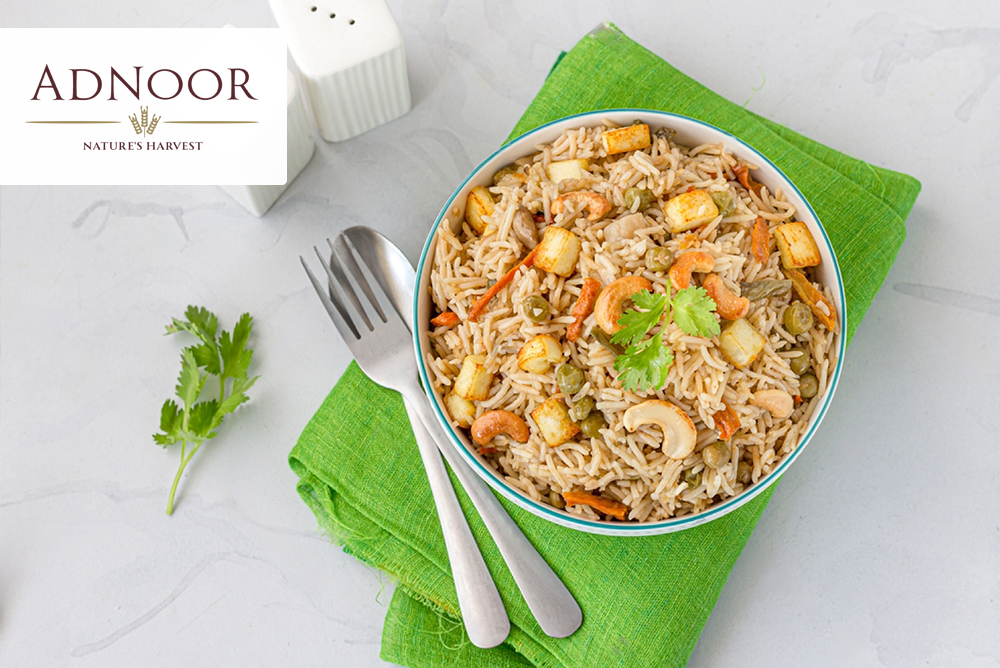 The Basmati Rice Pudding Recipes Ideas
Basmati rice is a long-grain, fragrant rice type farmed largely in India. The term "basmati" is derived from the Hindi word meaning fragrant, which characterizes the distinctive aroma of the rice. Basmati rice is distinguished by its nutty flavor, fluffy texture, and propensity to extend when cooked. It is typically served alongside curries, stews, and other delicious meals in Indian, Pakistani, and Middle Eastern cuisine. Basmati rice comes in several grades, with the greatest quality sometimes matured for a few years prior to getting sold. There are brown and white basmati rice variations available, with brown basmati rice being a healthier alternative due to its increased fibre content. Basmati rice is a versatile and tasty ingredient that can be used in a number of recipes and is a mainstay in many global cuisines.
Rice Pudding
Rice pudding, on the other hand, is a classic comfort meal eaten by many people all over the world. Rice pudding's texture and flavor might vary based on the recipe and the cook's choices, but it usually has a creamy and somewhat sweet flavor with a flavor of cinnamon or other spices. Some want it hot, while others prefer it cold. Rice pudding may also be created with other types of rice and extra flavors and textures such as raisins or almonds. Overall, it's a straightforward and filling dessert that has endured the test of time. Below are a few quick recipes for excellent basmati rice pudding that you can make at your home.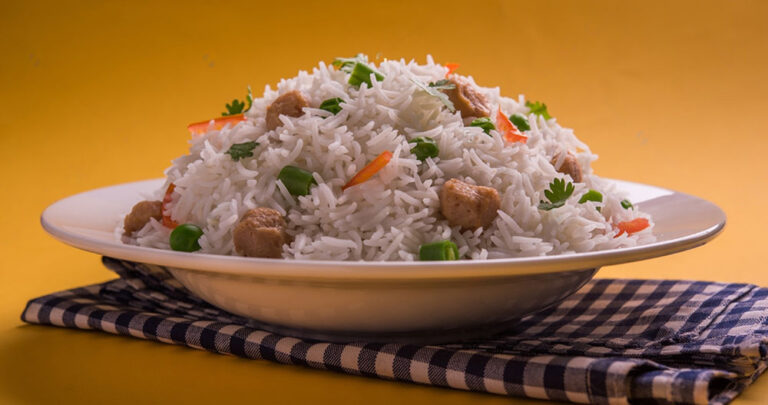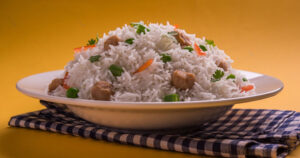 Ingredients of Basmati Rice Classic Pudding
Basmati rice (1 Cup)
Milk (4 Cups)
Sugar (1/2 Cup)
Ground cinnamon (Half Tsp.)
Vanilla extract (1 Tsp)
Raisins (1/4 Cup)
How to Make
Rinse your rice completely before soaking it in water for 30 minutes. Rinse the rice and combine it with the milk and sugar in a pot. Bring the ingredients to a boil, then lower to low heat. Cook, stirring regularly, for 30-40 minutes, or until the rice is cooked and the mixture has thickened. Combine the cinnamon, vanilla essence, and raisins in a mixing bowl. Serve warm or cold, with more cinnamon and raisins on top if preferred.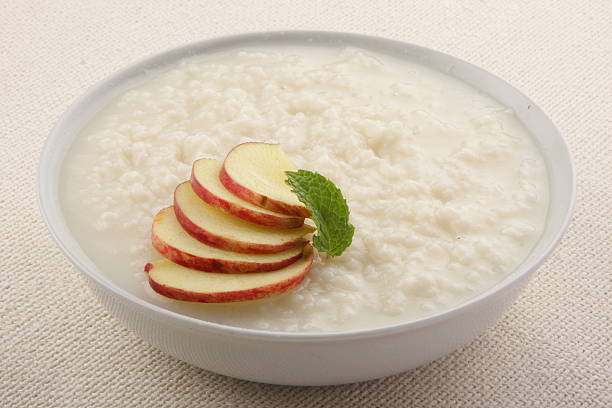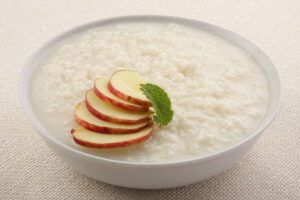 Ingredients of Basmati Rice Pudding Cardamom
Basmati rice (1 Cup)
Milk (4 Cups)
Sugar (1/2 Cup)
Ground cardamom (One Tsp.)
Vanilla extract (1 Tsp.)
Pistachios Chopped (1/4 Cup)
How to make
Thoroughly rinse the rice then soak it all in water for 30 minutes. Pour the rice, milk, and sugar into a pot. Bring the contents to a boil, then turn them down low. Cook, stirring occasionally, for 30-40 minutes, or until the rice is cooked and the sauce has thickened. Combine the cardamom, vanilla extract, and pistachios in a mixing bowl. Serve warm or cold, with more pistachios on top if preferred.
Tips
You can also combine the cinnamon, ginger, and shredded coconut in the recipe as per your choice.
Rice pudding may be kept in the fridge for up to 4-5 days. Let rice pudding cool to room temperature before transferring it to an airtight container and refrigerating it. Rice pudding may be stored in the freezer for up to 1-2 months. But, after freezing and reheating, the texture of the rice pudding may alter somewhat. To defrost and reheat frozen rice pudding, just place it in the refrigerator overnight to thaw, then cook it on the stovetop or in the microwave until warmed through.
You can change the recipe according to your taste and choice.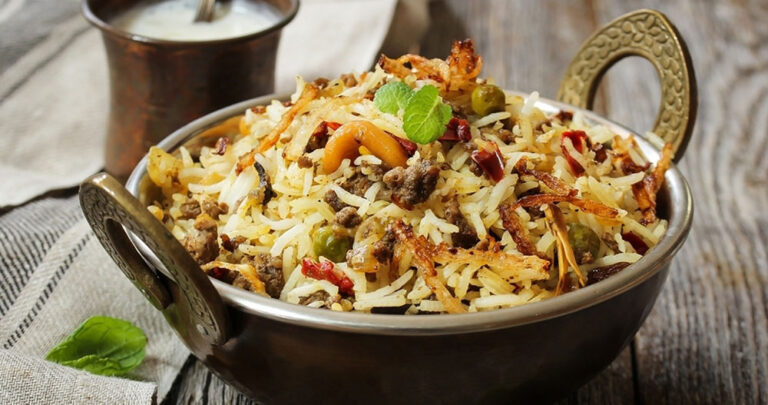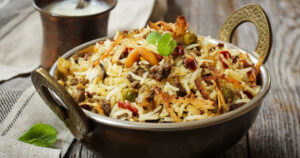 Rice pudding Serving Ideas
Rice pudding can be eaten as a dessert or snack on its own, but it can also be combined with other meals to provide a more substantial meal. Here are some ideas for serving.
Fruits and vegetables, for a refreshing and healthful variation, top rice pudding with fresh berries, sliced bananas, or chopped mango.
sauce caramel, For a luxurious and indulgent dessert, drizzle lukewarm caramel sauce over the topping of the rice pudding.
Nuts, Sprinkle chopped nuts such as almonds, pistachios, and pecans on the topping of your rice pudding for extra crunch.
Compote, for a delicious and tasty combination, serve rice pudding with a dollop of fruit compote, such as apples or cherries.
Spices, to make a warm and comfortable dish, add more spices to the rice pudding, such as nutmeg, cardamom, or ginger.
Recipes for savory foods
Rice pudding is offered as a side dish with savory dishes in several cultures. It goes well with stews, curries, and roasted meats. Rice pudding may be served with a range of cuisines and ingredients, so try different combinations to discover your perfect fit. You can select a great combination based on your preferences.
Rice Dessert for Every Occasion
Rice pudding is a tasty and adaptable pudding that can be served at any time. Rice, milk, sugar, and other flavorings such as vanilla, cinnamon, or nutmeg are commonly used to make it. Over low heat, simmer the ingredients until the rice is soft and the pudding thick and creamy. Rice pudding is ideal for every season because it may be eaten warm or cooled. It can be served as a warming wintertime dessert or a cool summer delight. Rice pudding is another treat that may be readily altered to suit varied tastes and preferences. You may vary the flavor and texture by adding other fruits, nuts, or chocolate chips. It may also be prepared with various types of milk, such as coconut milk, almond milk, or condensed milk, for a distinctive twist. Rice pudding can be eaten by itself or paired with a wide range of toppings such as whipped cream, caramel sauce, or fresh fruits. It is a dessert that may be styled either way depending on the occasion. Rice pudding is a sweet and creamy delicacy that may be served at any time of the year. It is a flexible dessert that can be readily adapted to suit various tastes and preferences.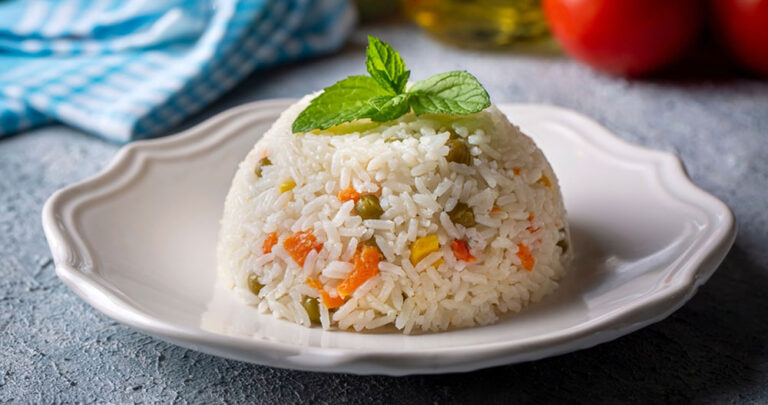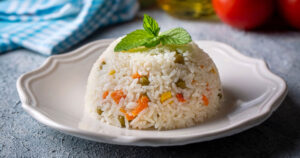 Where to get the best quality Basmati Rice
Visit the ADNOOR website to get the finest long-grain rice, golden Sella basmati rice, brown rice, white rice, incredible Kernel Basmati Rice, nuts, seeds, and dried end product. We are proud to say that we are Canada's leading Basmati rice brand and that we've been importers, exporters, marketers, suppliers, and co-packers of various nuts and grains for 25 years. Only use high-quality Basmati rice. As a result, without further ado, go to the internet site and make an order.