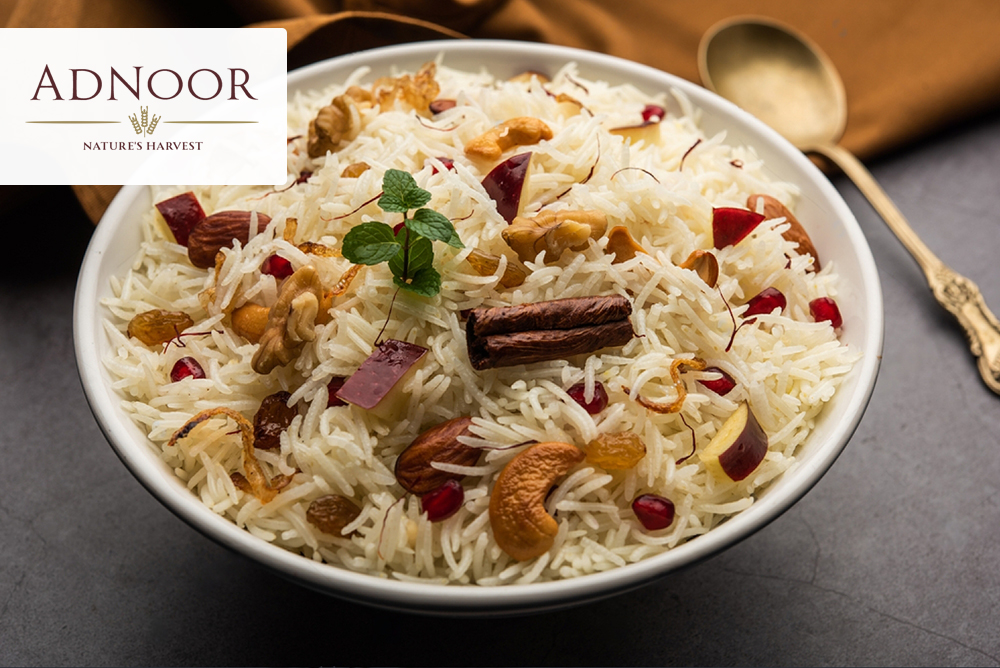 Basmati Rice Pilaf Recipes for a Side Dish
Basmati rice is a fragrant, long-grain rice type produced extensively in India, Pakistan, and other South Asian nations. When cooked, it has a distinct aroma and flavor, as well as a fluffy texture. Basmati rice has a somewhat nutty flavor and is commonly used in biryani, pulao, and pilaf meals. Basmati rice is frequently matured before being marketed, which improves its flavor and fragrance. The aging process converts rice starch to sugar, resulting in more aromatic and tasty rice.
Pilaf
The origin of pilaf also referred to as pilau or pilav, is unclear because it is a meal that has been prepared and altered by different nations over time. The name "pilaf" is supposed to have derived from the Persian word "pilv," which refers to a meal of rice cooked in seasoned broth. Pilaf is said to have originated in the Middle East, likely in ancient Persia (modern-day Iran), where rice was a primary crop. From then, the dish spread to other regions of the world, including Central Asia, India, and the Mediterranean. Basmati rice pilaf is a flavorful and aromatic meal that may be served as a side or main course. Here's an easy recipe for basmati rice pilaf.
Ingredients
Basmati rice (2 Cups)
Butter or ghee (2 Tbsp)
Onion, finely chopped (1)
Garlic minced (3)
Cumin seeds (1 Tsp)
Coriander powder (1 Tsp)
Salt (1 Tsp)
Water or vegetable broth (3.5 Cups)
Peas (Half Cup)
Chopped Carrots (Half Cup)
Raisins (Half Cup)
Chopped Almonds
Cashews
Chopped cilantro (As per choice)
How to Cook
Rinse the Basmati rice several times in cold water until the water is clear. For 30 minutes, soak the rice in cold water. In a large saucepan, melt the butter or ghee over medium-high heat.  Cook until the garlic and onion are soft and translucent. Stir in the cumin seeds and coriander powder until aromatic, about 1-2 minutes. Add the rice to the saucepan when it has been drained. Toss the rice with the spices and butter to coat. Pour in the water or veggie broth and season with salt. Bring the mixture to a boil after thoroughly stirring it. Lower the heat to low and place a tight-fitting lid on the saucepan. Lower the heat to low and place a tight-fitting lid on the saucepan. Cook, stirring occasionally, for 18-20 minutes, or until the rice is cooked and the liquid has been absorbed. Add the peas, carrots, raisins, and chopped nuts to the saucepan when the rice is nearly done. Gently stir and replace the lid. Turn off the heat and set the rice aside for 5-10 minutes, covered, to allow the flavors to blend. Transfer the rice to a serving plate after fluffing it with a fork. You can top it with chopped cilantro. Your delectable basmati rice pilaf is now ready to serve.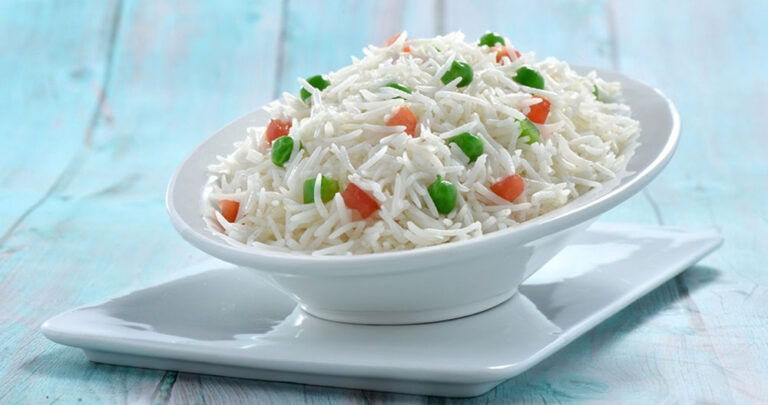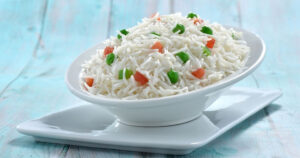 Serving
Use peas pulao as an appetizer, main meal, or with practically any sauces or sides. Peas and rice complement creamy and delicious yoghurt sauces and dips such as Onions Tomatoes Raita, Cucumbers Raita, and others. Serve with lemon slices on the side. Never keep pea pulao or any other sort of pulao in the refrigerator. After a day, the rice grains become rather dry, and the flavour isn't too appealing.
Side Dish Idea
Here's how to prepare a tasty basmati rice pilaf to serve as a side dish.
Ingredients
Basmati rice rinsed (One Cup)
Tablespoons unsalted butter (2 Tbsp)
Onion chopped (1 Medium)
Garlic clove minced (1)
Ground cumin (1 Tsp)
Ground coriander (1 Tsp)
Salt (1 Tsp)
Water (As per requirement)
Chopped dried apricots (1/2 Cup)
Pistachios (1/2 Cup)
Fresh parsley chopped (1/4 Cup)
Fresh mint chopped (1/4 Cup)
How to cook
From the start Melt the unsalted butter in a large saucepan over medium heat. Cook for about 5 minutes, or until the garlic and onion are softened. Mix in the cumin, coriander, and salt. Stir in the rice to coat it with the spice mixture. Bring to a boil the water. Lower the heat to low, cover, and cook for about 20 minutes, or until the rice is soft and the water has been absorbed. Add the apricots, pistachios, parsley, and mint, and mix well. Allow for a 5-minute rest. For serving, fluff the rice with a fork.
Tips for This Recipe
Instead of apricots and pistachios, use chopped dried figs and roasted pine nuts.
To add flavor, substitute vegetable or chicken broth for the water.
For a brilliant golden color and delicate flavor, add a pinch of saffron threads to the rice.
To increase protein and texture, add cooked chickpeas or lentils.
For an extra flavor boost, toss in some chopped roasted red peppers or sun-dried tomatoes.
For a Mediterranean flavor, add some crumbled feta cheese or chopped Kalamata olives.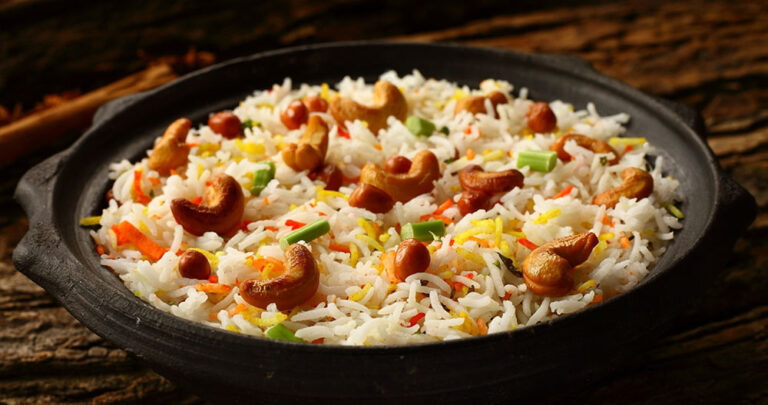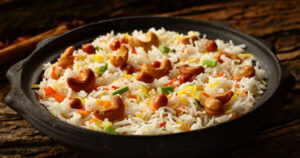 Pilaf as a side dish
Pilaf is a tasty side dish that goes well with a variety of main dishes. These are some recipes that go well with pilaf.
Grilled meats, Pilaf goes well with grilled meats like chicken, beef, lamb, or hog. The aromatic spices and the gentle flavor of the rice enhance the smokey, charred flavors of the grilled meats.
Stews and curries, Pilaf goes well with heavy stews and curries. The fluffy texture of the rice and the fragrant spices create a pleasant contrast to the deep, savory tastes of these meals.
Roasted vegetables, Pilaf goes nicely with roasted vegetables like sweet potatoes, carrots, beets, or squash. The nutty taste of the rice, as well as the sweet and spicy spices, enhance the caramelized flavors of the veggies.
Fish and seafood, Pilaf is also an excellent accompaniment to fish and shellfish recipes. The aromatic spices and the light, fluffy texture of the rice balance out the delicate tastes of the fish and shellfish.
Grilled vegetables, Pilaf can be eaten with grilled vegetables such as eggplant, zucchini, or bell peppers for a vegetarian supper. The fragrant spices and nutty taste of the rice give the meal depth and richness.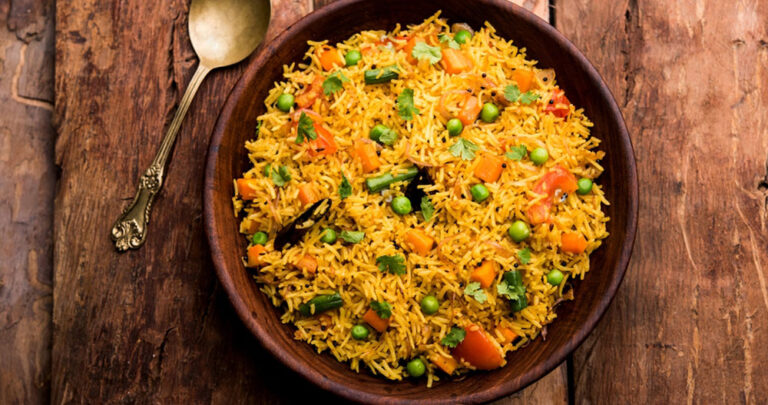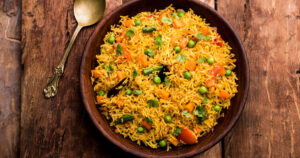 To get the best first-class basmati rice, nuts, seeds, and dried fruits, visit the ADNOOR internet site. We were the importers, exporters, wholesalers, vendors, and co-packers of various nuts and grains in Canada for 25 years. For details, visit our internet site.